How to Start an Online Teaching Course?
Do you have a desire to get into teaching? Do you want to be pivotal in the educational development of children and young people? Accredited teaching courses and Teacher training courses online will give you the skills and knowledge you need to embark on a teaching career, whether it's as a Teaching Assistant, a specialised teaching role or working as a Teacher in a secondary school.
If you already work in education, you can benefit from career boosting CPD (Continuing Professional Development). You will be able to expand your skillset and knowledge, potentially leading you towards a specialist role. Alternatively, if you would like a career switch, teaching is absolutely an avenue you could go down.
Depending on the role you are interested in, you will need a nationally recognised qualification, which you can obtain from certain online teaching courses, such as ones recognised as NCFE CACHE Level 3. Below, we have outlined how you can get started on various teaching courses and how online training courses are the way forward.
Which Course is Best for Teaching?
The first thing to note is that there are different types of teaching courses, all dependent on what area you want to work in and if you already work in education. If you are starting from scratch and would like to learn the ropes as a Teaching Assistant, then take the NCFE CACHE Level 3 Diploma in Supporting Teaching and Learning. This online Teaching Assistant course is an ideal qualification that can kickstart your career.
These teaching courses are accredited by the NCFE, a National Awarding Organisation, and are recognised by the Council for Awards in Care, Health and Education (CACHE). During the NCFE CACHE Level 3 course, you will learn the roles and responsibilities of a Teaching Assistant and how to encourage the academic and social development of children and young people.
The online Teaching Assistant course, which is provided by the UK's leading online learning provider learndirect, is taught online, but you will have to arrange a placement for work experience. If you already work in a suitable educational setting, you can complete your work experience there.
To achieve this nationally recognised qualification you have to complete between 50-200 hours of experience in an educational setting. Alternatively, if you have already completed the NCFE CACHE Level 3 Certificate in Supporting Teaching and Learning, you only need to commit to 100 hours. During this practical element of your Teacher Assistant training, you must provide evidence that you demonstrated certain requirements.
What makes this Diploma stand out above some other online teaching courses is that you do not need to have any previous qualifications or teaching experience to enrol. For the duration of your study, you will work through a number of modules, some of which being:
Understand how to safeguard children and young people
Develop professional relationships with children, young people and adults
Support positive behaviour in children and young people
Support assessment for learning
Engage in personal and professional development
Support children and young people during transitions
To complete one of these online Teaching Assistant courses, you will have to pass multiple question papers, one for each module. The academic papers represent one part of the assessment process, with the other being observation during your work experience. With help from your tutor, you will be able to learn from constructive feedback and progress to the subsequent stages.
The structure of learndirect teaching courses is flexible, meaning that you can complete the course at your own pace, giving you full control. Once you have successfully completed each section of the Teaching Assistant course online, you will be awarded with a NCFE CACHE Level 3 Diploma in Supporting Teaching and Learning.
Approved by the Regulated Qualifications Framework, this Teaching Assistant course will allow you to apply for a Teaching Assistant position across various school settings. These include:
Nurseries
Infant schools
Junior schools
Special schools
Secondary schools
If you are interested in progressing further, this Teachers Assistant qualification could help you progress to a foundation degree course.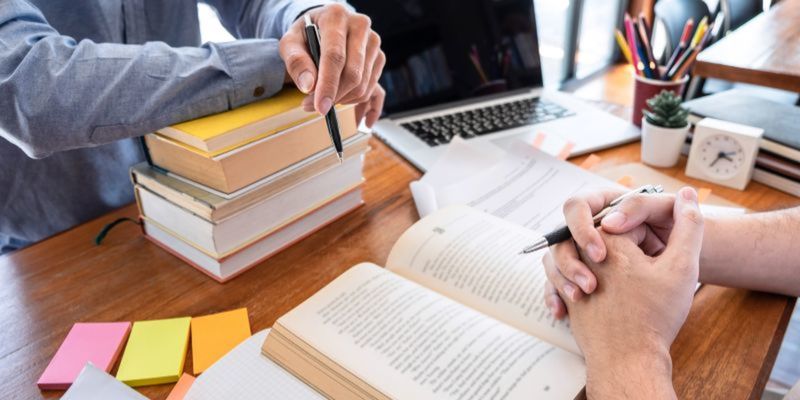 How Long is a Teaching Assistant Course?
The beauty of choosing online teaching courses at learndirect is that you are not restricted to a set schedule. On average, learners take around 9-12 months to complete an online Teaching Assistant course, and depending on your circumstances, you may be able to achieve the diploma in as little as 6 months!
What About a CPD Course?
For those of you who already work in education, you may be thinking about expanding your horizons and adding more strings to your bow. CPD teaching courses will help you achieve this, giving you in-depth knowledge in new areas of teaching. A hugely beneficial course is Special Educational Needs (SEN) - Advanced.
This CPD online teaching course will provide you with the knowledge and skills needed to nurture and enhance the learning journeys of children and young people with special educational needs. To get the most out of education, every child and young person needs to be supported, and by obtaining these additional skills, you can provide assistance across the board.
Special educational needs are complex, so it is advantageous if you already have experience or knowledge in this area, but that is not a pre-requisite to take the course. Throughout your study, you will learn about the two models of disability and various SEN topics, such as emotional difficulties and autism. As part of these specialised teaching courses, you will cover the following:
Definitions and key principles of special educational needs (SEN)
Moderate learning disabilities
Autism
Behavioural, social, and emotional difficulties
Specific learning difficulties
Speech and language, and global communication issues
The Special Educational Needs (SEN) course will be taught online, with the assessment consisting of multiple assignments, which need to be submitted at the end of each unit. You will also be required to complete a 'Final' paper to secure your Level 4 Special Educational Needs (SEN) Advanced Certificate of Achievement.
Endorsed by the Quality Licence Scheme, your Certificate will demonstrate the additional skills you have developed in special educational needs. If you want to become an SEN Teacher, then this course will give you foundation knowledge ahead of potential progression to a university degree.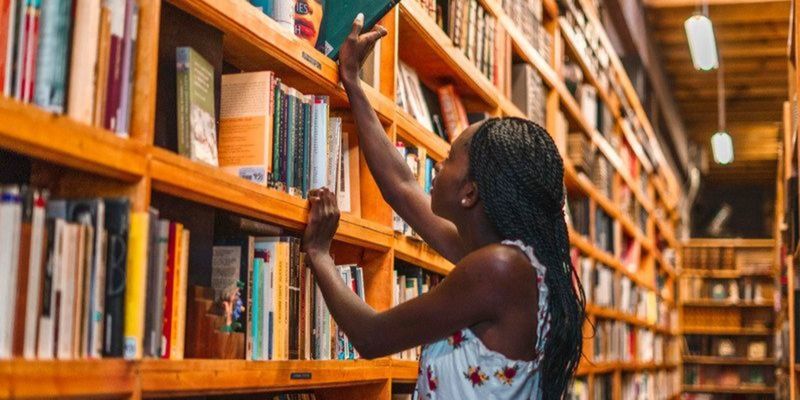 Are Online Teaching Assistant Courses Recognised
The education faculty at learndirect is made up of courses that are certified, endorsed, or regulated by the Regulated Qualifications Framework. Many of the online teaching courses will get you classroom ready. For example, obtaining the NCFE CACHE Level 3 Diploma in Supporting Teaching and Learning will allow you to apply for a Teaching Assistant position.
If you don't possess the A-levels to apply for a university teaching course, you have alternative options at learndirect. The Access to Higher Education Diploma (Education) can be the equivalent of 3 A-levels depending on the amount of UCAS points you achieve during the course. Upon successful completion of your Diploma, you can apply for a university that accepts Access to HE qualifications.
Some teaching courses will give you the foundation knowledge you need to apply for a degree-level course. An undergraduate degree or an equivalent qualification will earn you Qualified Teacher Status (QTS). This means that you will be eligible to apply for a Teacher role at schools of all levels, as well as colleges.
Benefits of Choosing Online Teaching Courses
learndirect has helped more than 4 million students achieve qualifications in various roles, including teaching, thanks to a portfolio of online training courses. In the past, you would have to attend school and college to obtain the qualifications of your choice, but now online learning has presented a new avenue. With learndirect leading the way, you can achieve an accredited qualification from the comfort of your own home.
As long as you have a computer or laptop and a stable internet connection, you can delve into your learning journey. For those of you who want to get back into education later on in life or make a career change, you can take significant steps through online course study.
As soon as you enrol on one of learndirect's online teaching courses, you will be sent all of the course materials you need, getting immediate online access. The modules and assessment plans will all be set out, allowing you to schedule your assignments around you. Perhaps you have a busy life looking after young children, or you work full-time, online learning allows you to study at any time of day or night.
You will be given contact details of your tutor and the Student Support team, who will do their best to answer your queries. By having full control of your learning journey, you won't have to worry about strict deadlines or rushing your work.
Start Your Learning Journey Today
To discuss the range of our available online teaching courses or Teacher Assistant training, get in touch with one of learndirect's Course Executives. They will give you all the information you need to decide on the best course for you. Reach out by calling 01202 006 464 or get in contact by accessing the support centre.