A career in primary school teaching is the opportunity to support children through their learning journey from the age of four to eleven. You will get to help teach them about the world, their society, as well as core subjects, including English, Maths and Science.
This means planning lessons to make them as engaging as possible while balancing different educational needs and aptitudes. As a Primary School teacher, you will also provide pastoral care, making sure the children are happy, healthy and that school is a positive experience.
If you're considering primary school teaching as a career after working as a Teachers Assistant or if you're starting from scratch, it's important to know what qualifications you need to be eligible for primary teaching jobs. Fortunately, there are different routes to becoming a Primary School Teacher. Below, we have explained the options available to you and how you can become qualified to apply for Primary School Teacher jobs.
Becoming a Primary School Teacher
A Primary School Teacher, UK learners, must be degree educated. The most known qualification is a PGCE, or post-graduate certificate in education. However, this requires a degree to get on to the course. This is a perfectly acceptable route into teaching, and it gives you considerable freedom to pursue your academic interests at degree level.
If you want to get qualified as a Primary School Teacher a little quicker, then a Bachelor's in Education will shave a year off your studies and give you all the skills and knowledge you need to shape the minds of tomorrow.
Entry requirements vary from one university to another, however, there are some essential qualifications you need ahead of applying. These include:
GCSEs in both English and Maths at grade C/4 or above. This is considered the base line of literacy and numeracy. If you don't have these then you will need to take (or retake) those qualifications
Some universities may ask for 5 GCSEs at grade C/4 or above, including English and Maths. So, make sure you check each university's requirements as you consider your options
You will also need at least 2 A Levels at grade C or above. If you plan on going into primary school teaching, then you have quite a lot of freedom in terms of what subjects you can study
The alternative to A Levels (or the equivalent if you studied elsewhere) is an Access to Higher Education Diploma.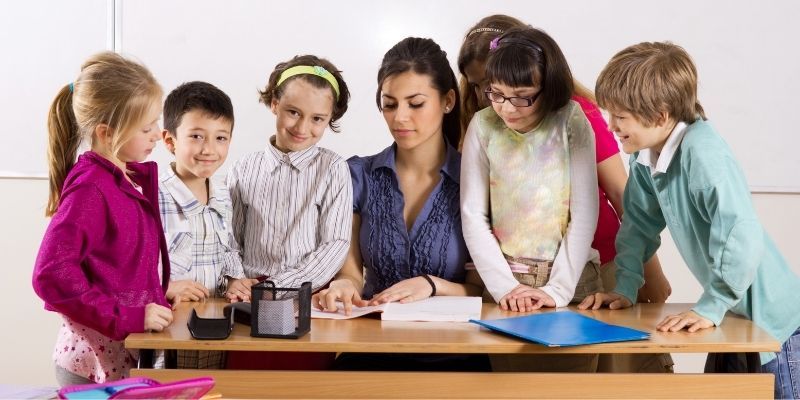 What Do You Need to be a Primary School Teacher?
If you don't have the GCSEs in Maths and English then you need to achieve those, first and foremost. You can do this by studying online with learndirect. We provide a range of nationally recognised GCSE courses ideal for individuals who were unable to gain these qualifications at school. Alternatively, you can obtain GCSE grade equivalents through Functional Skills courses.
While universities are becoming more flexible, some qualifications are simply non-negotiable. This is because both the university and future employers need to know that you have the basic knowledge required to pass on to your pupils as a Primary School Teacher.
A Levels
Depending on whether you study a standard degree or a Bachelor's in Education, the requirements may differ. Regardless, in most instances, you will need 2 or 3 A-levels to be accepted onto a degree course.
Studying A Levels gives you a huge amount of variety in terms of subjects. If you're planning on studying a Bachelor of Education degree, then you don't have to worry about studying a relevant subject.
If you plan on studying a BSc or BA and then go on to study a PGCE to become a Primary School Teacher, UK residents should know that the A Levels you choose need to be relevant to your undergraduate degree.
By taking A Levels that naturally complement each other, you can build a foundation that will help you with your degree studies. You may want to consider the following:
The advantage with distance learning is you don't need to wait until September to start studying, you can just enrol and get going. This means if you time it right you can get your A Levels and start university within 2 years.
Access to Higher Education Diplomas
The alternative to A Levels is the Access to Higher Education Diploma. The Access to HE Diploma was created specifically to prepare anyone who lacks relevant qualifications for university. The content of the diploma focuses specifically around the degree you want to study. In this case, teaching.
The diploma gives you strong foundational knowledge in your chosen area of study and essential study skills. This is especially helpful for anyone who has been out of education for some time and whose essay writing skills may be a tad rusty.
The one thing to note is not all Access to HE Diplomas are the same. An Access to HE Diploma in Chemistry is unlikely to get you on to a teaching degree. It's also worth noting that an Access to HE Diploma (Education) is slanted towards primary education.
This is purely because secondary level teaching requires a foundation of knowledge in a specific subject, whereas primary teaching requires you to have a broader understanding as well as a strong grasp of developmental psychology etc. So, if you have ambitions of working as a Primary School Teacher, then this is the Access course for you. 
An Access to Higher Education Diploma (Education) will specifically cover a range of topics to prepare you for Primary School Teacher jobs. This will cover: 
The developing child 
Psychology of learning 
Development of education 
Developmental psychology 
Language acquisition 
You will also learn how to manage behaviour in the classroom, the sociology of education and safeguarding. By the time you have completed the course, you will be ready to take the next step on your journey to becoming a Teacher.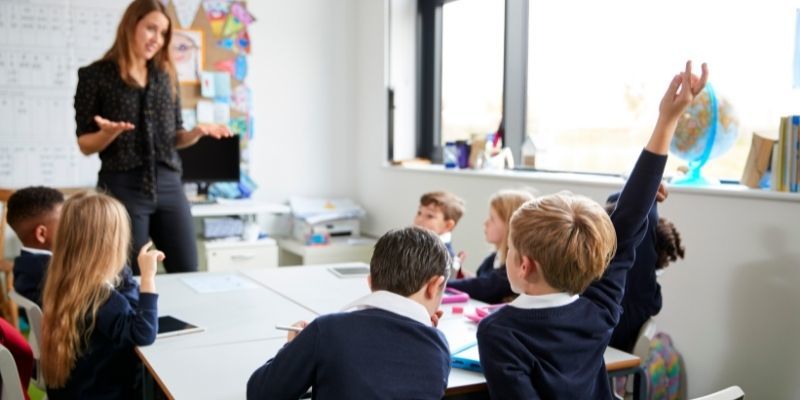 How Much Do Primary School Teachers Get Paid? 
There is no set salary for a Primary School Teacher. UK-based Teachers will earn a salary based on their location, as well as their position. For example, Primary School Teachers that work in London will earn more than their counterparts in other areas of the country. 
Once you have become an NQT – a Teacher who has recently achieved Qualified Teacher Status (QTS) – you will start at the lower end of the pay scale, ranging from around £25,000 to £32,000 per year, dependent on role and location. 
As you progress throughout your career as a Primary School Teacher, you should earn regular pay rises. Depending on your position, you could earn upwards of £41,000 per year.  
Get Started Today! 
The good news is you can study both A-levels and Access to HE Diplomas with learndirect, the UK's leading online learning provider. So, you can fit your studies around your work and personal life. You just enrol and start your learning at your own pace. With online learning, all the materials are ready and waiting, and you get to dictate how and when you study. 
If you are keen to become a Primary School Teacher, UK learners can study their way towards their dream role thanks to our Teacher training courses online! To find out more information about your options, speak to one of our Course Executives on 01202 006 464. Alternatively, contact us online or click below to learn more.