There are so many roles in education, and a Teaching Assistant is just as rewarding as any other. By providing support to Teachers and helping children with their development, Teaching Assistants play a crucial role in their school or college. 
These Teachers Assistant roles are available across most education levels, including primary, secondary, and college, as well as specialist schools. If you are considering a career in education, then undergoing specified teaching courses will give you the knowledge, skills, and techniques you need to succeed as a Teaching Assistant. 
There are various steps you need to take to qualify and obtain Teaching Assistant qualifications, and below, we will outline the various teaching courses that will get your new career off the ground. 
Day-to-Day Responsibilities of a Teaching Assistant 
Before embarking on a new career in education as Teacher's Assistant, you should know what the roles and responsibilities involve before you take this step into teaching. Through accredited Teaching Assistant courses, you will learn how to carry out various duties, with the predominant purpose being to support Teachers and assist students.  
Through a recognised TA course, you will learn how to become a Teacher Assistant and how to tackle the responsibilities and duties you will have. You will be responsible for helping students develop both educationally and socially, giving them a well-rounded foundation for later life. The daily responsibilities of a Teacher's Assistant will vary depending on what school and what education level you're working in. Generally, though, as a Teacher Assistant, your role is likely to include: 
Preparing the classroom for lessons
Helping children who need additional support during tasks
Supporting Teachers in managing the behaviour of the class
Supervising group activities
Listening to students who feel upset
Assisting with trips and sporting events
Oftentimes as a Teaching Assistant, UK Learners, you will be working with children or students individually, but you will also be required to oversee groups. Depending on the school, you may need to specialise in certain areas, such as literacy or numeracy, which will be covered during your Teacher Assistant training. 
If you want to work with bilingual children, then you can undergo specified teaching courses, such as the Supporting Teaching and Learning (Bilingual Teaching Assistant) Level 3 Diploma (RQF) to bring your Teaching Assistant skills up to speed. Also, your duties will vary if you are working in a school that has Special Educational Needs (SEN) pupils. 
How to Become a Teaching Assistant 
If you are wondering how to become a Teaching Assistant, then you need to consider the type of school you want to work in, and what Teaching Assistant qualifications you need. There is no need to get a degree if you want to work as a Teaching Assistant but having one won't do you any harm.  
If you have any experience working in childcare or pre-existing qualifications in this area, then that will give you an extra edge in interviews. Entry-level positions require literacy and numeracy skills, which can be obtained through Maths and English GCSEs or equivalent qualifications, such as Functional Skills Level 2.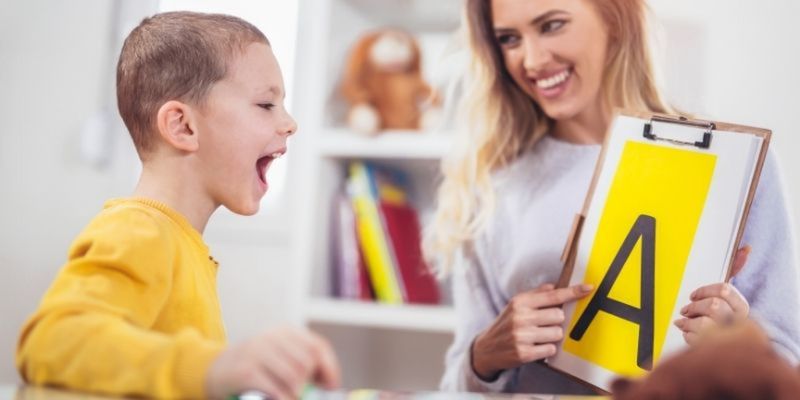 Types of Courses 
There are multiple Teaching Assistant courses online that will put you in a strong position to apply for a Teaching Assistant position. learndirect is the UK's leading online learning provider and offers a range of accredited education qualifications that can help get your TA career off the ground. Below, we have outlined two Level 3 Diplomas, both of which are regulated by the Regulated Qualifications Framework (RQF). 
NCFE CACHE Level 3 Diploma in Supporting Teaching and Learning (RQF) 
One of the most comprehensive online teaching courses for aspiring Teaching Assistants is the NCFE CACHE Level 3 Diploma in Supporting Teaching and Learning (RQF). This course is accredited by the NCFE, a national awarding organisation, and the Council for Awards in Care, Health and Education. As the course blends online learning with practical training, you have the freedom to complete the online elements at your own pace. 
This teaching assistant training course contains a detailed syllabus that focuses on an array of subject matters across the education spectrum. A snapshot of some of the units you will cover include: 
Schools and colleges as organisations – You will delve into the structural elements of educational settings and how they are organised. This part of the course will also cover the values and ethos of schools and colleges
Safeguarding children and young people – The importance of safety cannot be underestimated, and in this unit you will learn the policies and procedures for safeguarding children and young people. You will also be taught how to recognise evidence of abuse or harm
Supporting positive behaviour in children and young people – Promoting positive behaviour is a large part of the role, and you will learn how to do this effectively. You will also learn techniques that will help you manage the behaviour of children and young people in challenging environments
Supporting assessment for learning – You will be taught how to promote learning using assessment strategies, as well as contribute to assessment reviews. Part of your job may be to maintain academic records of the children or young people in the class
Most of your learning experience will be online, but you will need to undergo real work experience either during a placement or if you already work in an educational setting. It is recommended that you undergo 50-200 hours of work experience. If you have already successfully completed the Certificate in Supporting Teaching and Learning, then you only need 100 hours of work experience. 
During your Teacher Assistant training, you will be assessed by a combination of question papers, one for each unit, and direct observation during work experience. Once you have successfully completed the online TA training course, you will be able to apply for official Teaching Assistant roles. 
Supporting Teaching and Learning (Bilingual Teaching Assistant) Level 3 Diploma (RQF) 
With more than one million children in England using English as a second language, school life can be difficult and stressful. By undertaking the Supporting Teaching and Learning (Bilingual Teaching Assistant) Level 3 Diploma (RQF), you will be able to help children and young people navigate their way through school. 
Your role as a Bilingual TA will be to help improve their language structure and vocabulary, as well as grow their confidence and assist them with their communication skills. These types of online teaching courses cover a range of subject matters, including the following: 
Supporting children or young people's speech, language and communication – You will learn how to assist in the development of a child or young person's speech, as well as the importance of doing it
Understanding how to support bilingual learners – After completing this unit, you will be able to support bilingual learners in assessments
Supporting children and young people during transitions – Every child and young person goes through transitions during their learning process, and that can be especially challenging for bilingual learners. You will learn how to provide support during these moments
Providing bilingual support for Teachers – You will learn how to contribute to assessments for bilingual learners and how to support teachers that have bilingual learners in their classroom
Once you have completed each unit, you will have a question paper to complete and submit. Your assessor will then provide feedback and support to help you progress through your course. By opting for Teaching Assistant courses online, you will be able to tailor the learning journey around your schedule. So, it is up to you when you work.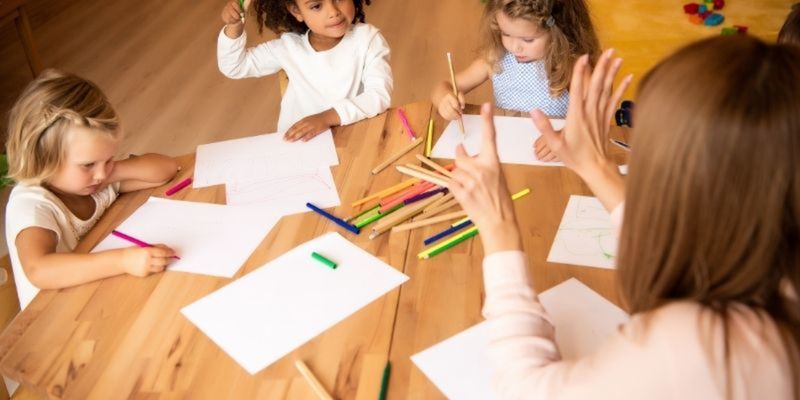 Benefits of Online Teaching Courses 
The flexibility is one of the main draws of online teaching courses. By studying through learndirect, you will be given instant access to all course materials as soon as you enrol. With experienced tutors and Student Support Officers available, you will be able to get the guidance and support you need. 
If you have a busy lifestyle that involves looking after children or you work full-time, then undertaking an online course gives you the freedom to plan your own study. Without the need to spend days on end in classrooms, you don't have to neglect your existing commitments to become a Teaching Assistant. Everything you need will be a few clicks away, and you can learn anywhere in the world: that's the beauty of online learning. 
Enrol Today! 
If you are interested in any of the Teaching Assistant courses mentioned, then get in touch with one of learndirect's Course Executives today. Either give us a call 01202 006 464, fill in our contact form or click on the graphic below to view our Teaching Assistant courses in more detail.