Are you tired of working 9 to 5? Maybe you fancy a career in education but you are not sure where to start? Or do you want to go to work every day knowing that you're valued and making a difference? If so, then working in a Teaching Assistant role may be for you.
There are plenty of reasons why a career as a Teaching Assistant is rewarding, and we have selected the top 5 reasons why you should take this step into teaching support. Not only that, but if you have wondered 'How do I become a Teaching Assistant?', we also explain how to get Teaching Assistant jobs by answering the question 'What qualifications do I need to be a Teaching Assistant?' If this appeals to you, continue reading!
1. Working as a Teachers Assistant is an Incredibly Rewarding Job
Many people aspiring to this career still find themselves asking the question 'What is a Teaching Assistant?', as it is still a relatively new role in the education system. The primary role of Teaching Assistant jobs is to make sure that children are making the most of their time at school, both academically and personally. As a Teacher's Assistant, you will act as a guardian and a role model for pupils, but also as a friend, by offering a guiding hand when a child is in need of learning or emotional support, enabling them to flourish.
The results of your work will be evident in the achievements and progression of the children you work with. Watching children develop their abilities is something truly special and makes Teaching Assistant jobs extremely worthwhile and valuable. So, if you are wondering 'How to be a Teaching Assistant', then make a mental note that you will need to be patient and willing to create a platform that allows each pupil to thrive.
2. There are Opportunities for Career Development
Whilst you're helping children to reach their full potential, you will be able to do so too! Training as a Teaching Assistant opens many avenues for career progression within the education sector. As you gain experience after completing Teacher Assistant training, there will be opportunities to concentrate on specific academic areas, which is perfect for those wondering how to become a Teaching Assistant with no experience. 
You will also be able to choose whether to work with a wide range of pupils – by assisting with lesson preparation – or with smaller groups of pupils who require more specialised support. For example, you could qualify as a Special Educational Needs (SEN) Teaching Assistant, where you'll be working with those with special needs or disabilities, or as a Higher Level Teaching Assistant.
If you were curious as to how much do Teacher Assistants make, your Teaching Assistant salary will no doubt increase as you take on more of the above responsibilities.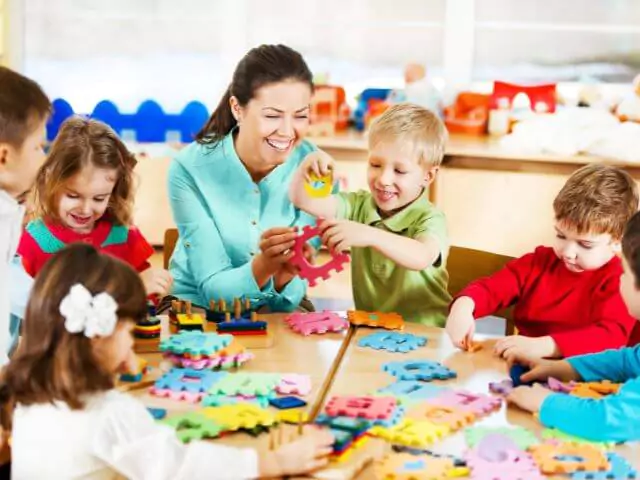 3. You Won't Be Bored
No two days are the same in the Teaching Assistant role. Some days you could be assisting with lesson preparation, whilst others are spent providing one-to-one support to a child with specific needs, or using your creativity to produce a display to showcase children's work.
If you are keen to learn how to become a Teaching Assistant, UK learners should know that the Teacher Assistant role is varied, which means that you won't be stuck in the same work routine all day, every day. As a Teaching Assistant, UK learners, you will be leaving the classroom for school trips, assisting with school-wide events, getting stuck into arts and crafts and much more, making the job as a Teachers Assistant not only rewarding but fun.
4. It Fits in With Family Life
One of the greatest perks of working at a school as a Teacher's Assistant is that you can do school hours! This is why the Teaching Assistant role is ideal for those with their own family or responsibilities that demand an earlier workday finish. There are regular holidays in accordance with the school calendar so fighting for time off in the summer is a thing of the past, meaning that you can spend more time with the ones you love the most. This perk should be a definite consideration when wondering how to become a Teacher Assistant.
5. You Will Make a Difference
As a Teaching Assistant, your work will have far-reaching effects as you'll not only be making a difference to the lives of pupils, but to the school itself and its surrounding community. By working with pupils, you will assist Teachers in delivering their lessons so that the material is accessible for all, and you'll be able to help create and maintain a happy learning environment for both pupils and staff.
Happy pupils make a happy school, which in turn provides a boost to the local community as you will be helping children to become valued members of their local area. Plus, as a Teacher's Assistant, you will be working with parents to ensure harmony between school and home life in order to create an educational experience that is ideal for each student and satisfies their parents or guardians.
Continue reading if you are asking yourself 'what qualifications do I need to be a Teaching Assistant?' or 'what do you need to be a Teaching Assistant?'
How to Become a Teaching Assistant
Teaching Assistants perform an essential role within a classroom setting. They help the Teacher deliver lessons, giving the Teacher more time to teach or plan. Their childcare training means they can work one-to-one with children who have learning difficulties or require additional support. University Teaching Assistant duties are similar, but they help learners at university age instead.
Teaching Assistants help to prepare resources and create displays. Part of the role is to also support children with emotional and social development, making them invaluable to the pupils too. If you are thinking about training to become a Teaching Assistant, or are wondering how to be a Teaching Assistant, then prepare yourself for an exciting and rewarding career!
You will play an integral part in helping young people of all ages achieve in a school setting, but what do you need to do to become a Teaching Assistant and what is involved in Teacher Assistant training?
What to Expect
Before you understand what you need to achieve academically in terms of Teaching Assistant qualifications, it's important to understand what a day in the life of a Teaching Assistant could look like. Of course, duties will vary from school to school, especially if the school has a high number of SEN pupils.
Primarily you'll be busy with a variety of tasks on any given day and may be asked to offer extra support at short notice. A proactive mindset is important when working as a Teachers Assistant as you'll be expected to work independently and often problem-solve on your feet. These abilities are vital for anyone wondering how to be a Teaching Assistant.
There will be an expectation also to get stuck in and provide help as and when it's needed. Depending on your Teaching Assistant role you may be asked to work one-to-one with pupils with behavioural issues, learning disabilities or those who may just need a little extra help. As a Teacher Assistant, you may also be asked to help pupils with physical disabilities get around the school.
Most of your Teaching Assistant duties will be classroom-based but you may be asked to help supervise play and lunchtimes, help during class outings and oversee outdoor activities including PE. So being adaptable is essential.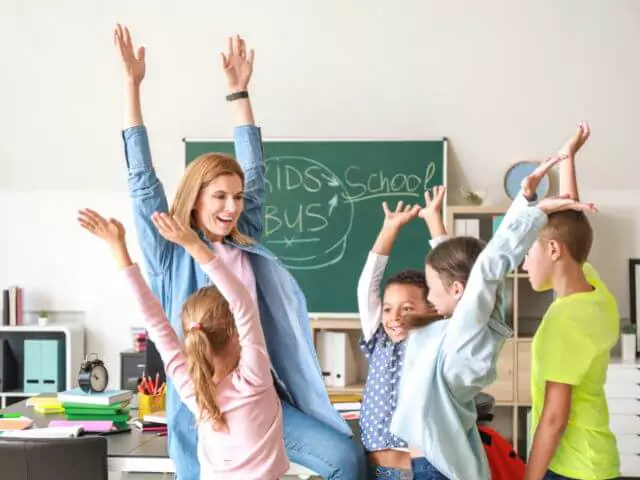 What Qualifications Do I Need to be a Teaching Assistant?
You don't need a degree to become a Teaching Assistant, although having one wouldn't hurt your chances in an interview. Neither would any other form of child care training. So, if a degree is not necessary, you will probably be asking yourself 'what qualifications do I need to be a Teaching Assistant?'.
Qualifications and experience in childcare, nursery, youth work and play are looked upon favourably, as is all forms of child care training. For entry-level positions, you'll need to have basic literacy and numeracy skills, usually GCSE or equivalent (National 4 or 5 qualifications in Scotland) in Maths or English, and experience of working with children. So if you were wondering how to become a Teaching Assistant with no experience, you'll be pleased to learn it isn't essential.
Although not essential, there are a number of child care training qualifications you can gain that will give you a stronger understanding of child development, how to handle challenging situations, encourage communication with children and plan lessons.
Some childcare training qualifications require a practical placement in an education setting but where this is the case it will be clearly signposted. This approach will allow you to gain the child care training qualifications you need and then apply for Teaching Assistant roles. Schools get to set their own requirements for Teaching Assistants, so just bear that in mind when choosing the courses you want to study.
Alternatively, you can train to be a Teaching Assistant through an apprenticeship. This will be learning on the job supplemented with assignments. One of the advantages of this Teacher Assistant training approach is you will get to earn as you learn. So, if you want to know how to be a Teaching Assistant and benefit financially in the process, this could be the avenue for you.
Whichever route you take to becoming a Teaching Assistant you will also need to undergo an enhanced criminal records check through the Disclosure and Barring Service or Disclosure Scotland.
Skills
It takes a special kind of person to become a Teaching Assistant. If you're considering working with children – with all the challenges that brings – you need to be made of the right attributes.
To be a Teaching Assistant you'll need to have:
A positive approach to working with children
The ability to motivate, inspire and build rapport with pupils and colleagues
Concern for pupil safety and well-being
Respect for diversity, as you'll be working with pupils from a range of backgrounds
Strong communication and interpersonal skills to build relationships with pupils, parents, teachers, and governors
Reading, writing and numeracy skills
Excellent team working skills
Creativity
Patience
A flexible approach to work
Excellent organisational skills
A professional attitude to work
A willingness to keep up to date with educational policy and training related to your role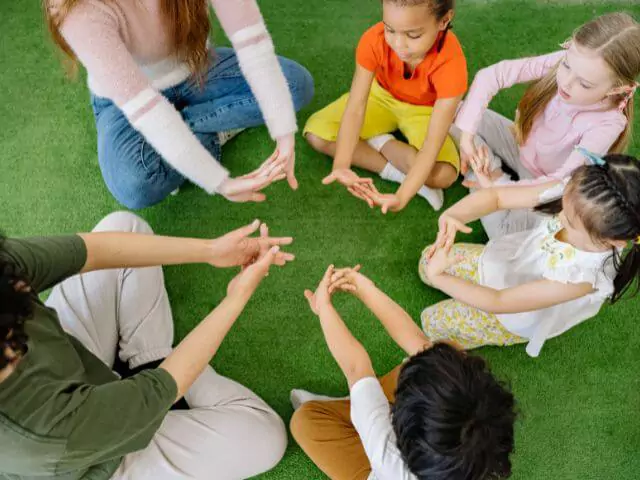 Work Experience
Teaching Assistant roles are highly competitive so it's important to bring as much experience to the interview as you can. It's essential you have some relevant child care training work experience, which can include:
Childcare
Nurseries
Sports activities
Summer camps
Tutoring
Youth work
There are a few structured child care training work experience schemes, but they are spread across the country and oversubscribed. However, most schools welcome enquiries for volunteer work as it provides them with a badly needed extra pair of hands. Experience is an important part of the process when considering how to become a Teaching Assistant, UK learners.
Contact your local schools directly, explain your situation and what you hope to gain from the work experience, your availability etc and they will hopefully be able to help.
TA Courses with practical placements, such as education, youth work and childhood studies, will likely count as experience. But, again, because schools can set their own requirements, it's worth checking before you apply.
All you need to do is choose the right course for you and enrol!
Get Your Career Started!
If you want to know 'How do I become a Teaching Assistant?', the good news is you can study your TA child care training course through distance learning institutes. So, you can fit your studies around your work and personal life. There are no evening classes or having to give up work to study.
You just enrol and start your Teaching Assistant training at a pace you're comfortable with. With online learning, all the materials are ready and waiting. You get to dictate how and when you study.
Get in touch with our sales team by calling 01202 006 464 or contact us online. Check out our blogs for useful tips on how to get the most out of your study experience. Click below to sign up to one of our education courses today.