Effective employee management is essential for any business if they want to be a success in their space.
If employees aren't developed and given a chance to thrive, they will take their skills elsewhere. Employers also have to consider their workforce within each critical business decision. This is because the knock-on effect of economic and organisational changes can push their workers away if the changes are too drastic, or go against the priorities of the modern-day workforce.
If you're already working within a worker-centred role, or you want to get started in one, there is a lot you need to learn before you can successfully meet the needs of a business and its employees.
This is where CIPD courses are so beneficial, as they not only equip you with best practice people skills, they can help you advance to a specialist people professional.
If you're wondering 'Is CIPD worth it?', find out more about how CIPD courses will help your career below.
CIPD Qualifications Set the Industry Standard 
If you're looking for a career in people management, specifically one that focuses on caring for and bettering the workforce, there's no better place to start than with the CIPD.  
The Chartered Institute of Personnel and Development (CIPD) is the professional body for experts in people at work. For more than 100 years, the CIPD community has been championing better work and working lives by setting professional standards for HR and people development, as well as driving positive change in the world of work.  
With hubs in the UK, Ireland, Middle East and Asia, the CIPD is the career partner of choice for more than 150,000 members around the world. They are also the only body in the world that can award Chartered status to individual HR and L&D professionals.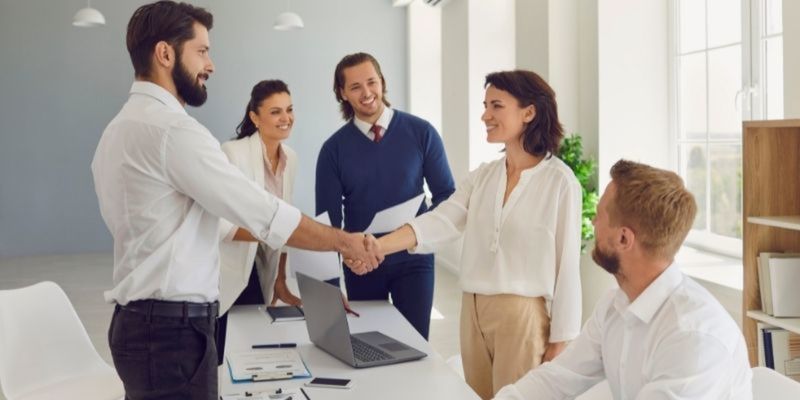 They Help You Learn the Difference Between HR and The People Profession 
Human Resources is what most of us think of when we consider the area of a business that looks after employees. This is undoubtedly an important aspect of people asset management, but traditionally it has only handled certain functions like the hiring, firing, training and absence of staff.   
Looking at workers as 'human resources' fails to take into account the individuals' needs, skills and aspirations. This is why the sector has evolved to become The People Profession, as it needs to take into account the entirety of the elements that affect the employee experience in the workplace. 
In CIPD courses, specifically the CIPD People Practice course, you will learn exactly why taking a multi-pronged approach is essential in people management jobs. Not only does it place more value on people as unique assets to businesses, this CIPD qualification looks at the internal and external influences that can impact employees. 
In the CIPD Level 3 Foundation Certificate in People Practice, you will learn about the people practices that are at the forefront of The People Profession.  
These include: 
Benefits and Compensation
Human Resources
Learning and Development
Organisational Change
Organisational Design
Organisational Development
Recruitment
Talent Management
CIPD Courses Put You on a Fast Track to Progression 
There are various levels of CIPD people management courses, progressing from Foundation to Associate then the Advanced Level. CIPD qualifications at each stage qualify you for entry to certain roles. The higher level of CIPD qualification you receive, the more senior a position you can pursue.  
This means your progression is set out in a structured path, so there is no uncertainty about whether you are ready to climb the ladder when you study with the CIPD. By having the box ticked with your CIPD qualification as evidence, employers will know you are equipped for the job. 
CIPD Level 3 Foundation Certificate in People Practice  
Become eligible for entry level roles in HR and L&D such as a: 
HR Assistant
HR Staffing Coordinator
Entry Level Recruitment Consultant
Entry Level Training Coordinator
Depending on the avenue of The People Profession you want to specialise in, you can take higher level CIPD qualifications in People Management, or Organisational Learning and Development. 
CIPD Level 5 Associate Diploma in People Management  
Become eligible for roles such as: 
HR Manager
People Analyst
Employee Relations Manager
Diversity and Inclusion Specialist
Resourcing Business Partner
Reward and Benefits Manager
Talent Manager
CIPD Level 5 Associate Diploma in Organisational Learning and Development  
Become eligible for roles such as: 
L&D Manager
L&D Consultant
Organisation Design Specialist
Organisational Development Business Partner
Employee Experience Manager
L&D Designer
Then, with Advanced Level CIPD qualifications, you can reach the top of the career ladder in either area by becoming a Director, Business Partner, Senior Consultant or Head of your department.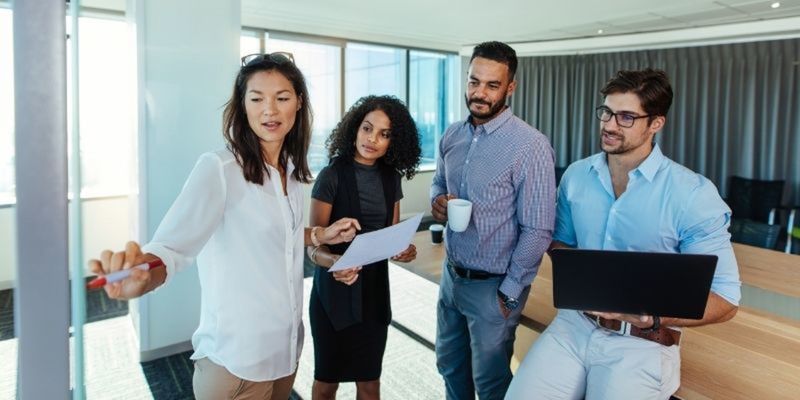 Being CIPD Qualified Helps You Earn a Higher Wage 
You don't need qualifications or a degree to start a career as a people professional, but it's certainly worthwhile. As they set the industry standard, CIPD qualifications evidence your knowledge and ability to employers. This means they will get you into roles and up the ladder much faster than otherwise possible.  
Not only that, having a CIPD accredited education earns you a higher wage. As CIPD Level 3 certified HR Administrator or HR Assistant, you can earn a staggering £10,000 more per year than those who are unqualified.  
This continues to be reflected throughout the spectrum of roles offered in people management. For instance, the average human resources salary sits at £36,000, but those with higher level CIPD qualifications can expect to earn far north of £50,000 a year. 
All the CIPD Courses Can Be Studied Online 
In addition to the many already established benefits, one of the main draws of CIPD qualifications is that they can be studied entirely online.  
The availability of CIPD online courses means that it is absolutely feasible to work towards your next career move in The People Profession around your existing commitments. So, if you're looking to take the next step up, or take your first step into this career path, you can gain the credentials to do so on your terms.  
Get Started Today! 
By choosing to study an online CIPD accredited course with learndirect, you will become privy to a host of student benefits.  
Not only can you learn on your terms, you will receive dedicated tutor support and be able to spread the cost of your CIPD course fees over a manageable timeframe. This opens the opportunity to qualify as a people professional to everyone. 
So, if you would like to put your people skills into a rewarding career, you can take the first step with us today. Call our Course Executives for more information on 01202 006 464 or contact them directly online. Otherwise, you can click to view the CIPD courses in more detail below.