How Can Studying Fitness and Nutrition Courses Help You Get Fit?
The desire to get fit and healthy is something that most of us strive for, particularly when the festive season comes to an end. It is no secret that everyone overindulges over Christmas, but when the new year gets into full swing, many people choose to focus on losing those extra pounds gained. If you fall into that category, or you are simply keen to improve your health and wellbeing, we can help.
With the help of learndirect, you can select from a range of personal fitness and nutrition courses online, whether you want to learn the best way to get fit or embark on a career in the health and fitness sector. Knowledge is power and by studying, you will have the knowledge to live a balanced and healthy lifestyle, while also enjoying your life in the process!
Continue reading to learn how fitness and nutrition courses can help you get fit, as well as the best exercise to lose weight. We explore the principles of aerobic exercise and how much physical activity you need per day. Get the facts you need to make significant changes in your life or pursue a rewarding career in the fitness industry.
How to Lose Weight and Get Fit
Those who are looking to shed some pounds have likely searched for the best exercise to lose weight. We will explore this topic later, but firstly, it is important to know that you need a balance of healthy eating and exercise to feel your best.
The misconception is that you need to do rigorous training regimes in the gym to get fit, but there are many other ways you can be active and lead a healthy lifestyle. Forget ab exercises, chest exercises, and shoulder exercises, you can get your fitness from the following:
Walking – If you were wondering what a 'how to get fit for beginners' guide would start with, you can feel confident that walking would be mentioned! Walking is something that every mobile person can do, and it is a great way to maintain a good level of physical activity. Even if you don't have time to go on lengthy hikes, you can get your exercise in by walking to work or the shops, if feasible
Jogging/running – The thought of running can fill some people with dread, but many would argue that it is the best way to get fit. If you're a keen runner, then hitting the pavement or the treadmill will help you maintain your fitness levels. If you're the opposite, then choose jogging as your form as exercise as you can move at a much slower pace
Cycling – One of the most popular ways to exercise is cycling, which you can do either on the road or via an exercise bike at the gym or in your own home. Some consider it as the best exercise to lose weight, but it also improves your overall fitness if you cycle regularly
Swimming – To reduce body fat, improve flexibility and reduce the risk of future health problems, swimming is a great exercise. If you're lucky enough to live by the sea, then you may want to consider open water swimming. If not, get your lengths in at your local pool!
If you're looking for the best way to get fit, then the exercises above will certainly help. Remember, maintaining your physical health will reduce the risk of you developing certain health problems in the future, so there are many benefits to dedicating time to your fitness.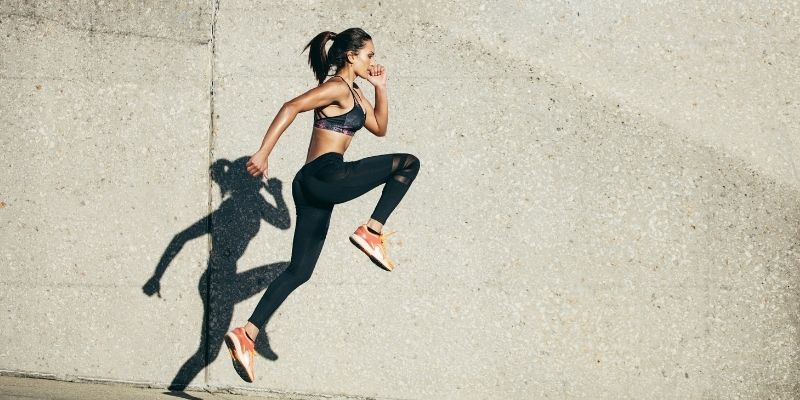 What Exercise Burns the Most Calories in 30 Minutes?
When it comes to effective exercise, most people want to find the best exercise to lose weight and lose it fast! Convenience is key in this fast-paced world, and while there are many exercises that are more effective than others when it comes to weight loss, you still need a balance of diet and physical activity to maintain a healthy balance.
If you want to specifically focus on exercises that burn the most calories quickly, then consider taking up running. This form of exercise burns the most calories per hour, but if you want to know how to get fit for beginners, hurtling into running may not be your desired route. There are other ways to get fit, that can be done either in the gym or outdoors. Below, we have listed the exercises that burn the most calories:
Running
Outdoor cycling
HIIT training
Stationary cycling
Rowing
Swimming
It is important to note, though, that the best way to get fit and burn calories is dependent on various factors. A 30-minute burst of any of the activities above will help you drop calories, but the number of calories will be dependent on pace, intensity, and your weight and height.
How Much Exercise Per Day?
According to the National Health Service (NHS), adults aged between 19 and 64 should embark on some form of exercise every day. You should aim to get in around 30 minutes of moderate exercise daily, or about 10 minutes of vigorous intense activity every day. This will differ depending on your fitness level and/or health conditions or mobility issues.
Generally, though, the best way to get fit and maintain decent energy levels is to follow the below guidance from the NHS:
On at least two days a week, you should do strengthening activities, such as ab exercises, back exercises, shoulder exercises, chest exercises, and more
Either spread exercise across 4 to 5 days a week, or do some activity every day
Break up long stints sat in stationary positions with some form of exercise or physical activity
What is Aerobic Exercise
Aerobic exercise is defined as 'with oxygen' and it is any physical activity that increases your breathing and heart rate, known as cardiovascular conditioning, more commonly referred to as 'cardio'. It is arguably the best way to get fit as you will be maintaining the health of your heart, lungs, and circulatory system.
The idea of aerobic exercise is to keep the heart rate up for a sustained period of time, and you can achieve this through the following exercises:
Running or jogging
Jump rope
Circuit training – squats, lunges, push-ups etc
Walking
Swimming
Stationary cycling
Can You Lose Weight Without Exercise?
In short, yes. It has been widely stated that to lose weight, you should focus 80% on diet and 20% on exercise. To drop the pounds, you need to be consuming less calories than you burn, but if you want to maintain the weight loss, you should be combining your efforts with exercise. This is because physical activity will help you burn calories that you cannot burn through dieting.
Will Studying Fitness and Nutrition Courses Help?
There are many tips on the best way to get fit and you can learn a lot from how to get fit for beginners guides and the like, but if you want to gain a deeper understanding of fitness and health, enrol on fitness and nutrition courses.
Here at learndirect, we deliver a range of online courses that will educate your mind on how to live a balanced and healthy lifestyle. Whether you want to discover the best exercise to lose weight or explore the nutritional needs of children, adults, and the elderly for a future role as a Nutritionist, we have courses that can steer you in the right direction.
If you want to better your own health and that of your loved ones, then studying our Improving Personal Exercise and Nutrition course is ideally suited. Through this form of study, you will explore the relationship between nutrition and exercise, and learn how to develop your own fitness plan.
You may also want to consider enrolling on the following fitness and nutrition courses:
For those of you who are keen to embark on a career within the health or fitness sector, we have plenty of options. If you're passionate about fitness and would love to work as a Personal Trainer, then the Gym Instructing and Personal Training Practitioner (RQF) Level 3 Diploma course will help you achieve it.
The course is designed to not only teach you the principles of personal training and how to help others discover the best way to get fit, but it also provides you with the skills needed to set up your own business. Plus, the course meets the requirements for a CIMSPA practitioner membership, which is something all professionals need to work as a Personal Trainer.
If you want to go down the nutritional route in your career, then our popular Level 3 Diet and Nutrition Advisor course is ideally suited. To help you pursue a career in this sector, the course will cover the essential nutrients the human body needs, including proteins and carbohydrates. You will also explore metabolism and exercise.
Other fitness and nutrition courses that can assist your career progression include:
By studying with learndirect, you will not only learn the best way to get fit, but you will benefit from our flexible learning solutions. We are one of the UK's leading online learning providers, so when you enrol on one of our fitness and nutrition courses, you can study from the comfort of your own home. Learn at your own pace and around your existing commitments, which is ideal for full-time workers and parents with young children.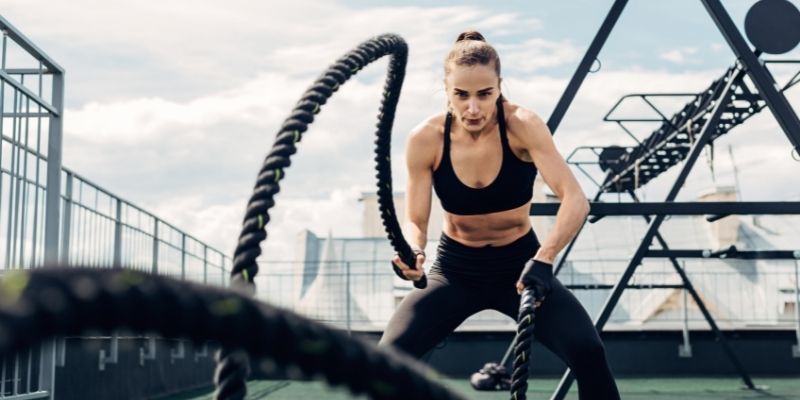 Start Focusing on Your Fitness Today!
Whether you want to learn the best exercise to lose weight or turn your passion for fitness into a rewarding career, learndirect can help! To discover more information about our range of fitness and nutrition courses, give one of our Course Executives a call on 01202 006 464. Alternatively, contact us online and we will help get you started!