20% OFF
Save £60.00 - Don't miss out!
Pilates Trainer Professional
Get in touch with us and we'll call you back
Get in touch with us and we'll call you back
SALE

Savings End Midnight Friday 29th September

SALE

Savings End Midnight Friday 29th September
Pilates Trainer Professional
The goal of Pilates, according to its founder, Joseph Pilates, is the "attainment and maintenance of a uniformly developed body with a sound mind, and the ability to perform life's daily activities with zest and ease". Indeed, people who do Pilates regularly feel they have better posture, are less prone to injury, and experience better overall health.
Pilates is a body conditioning routine that seeks to build flexibility, strength, endurance, and coordination without adding muscle bulk. For decades, it's been the exercise of choice for dancers and gymnasts (and now Hollywood actors).
This course is designed to develop you as a professional Pilates trainer, offering you the flexibility to study, and then teach, without giving up your day job. If you already work in the fitness industry, adding Pilates to your CV will enhance your opportunities to teach more classes and add variety to your week.
Each lesson teaches you the fundamentals of the Pilates system and guides you towards running your own classes. Over the course of eight lessons you will build up a compendium of over 100 exercises which you can integrate into a wide range of other disciplines, such as yoga or dance, or simply teach as a specialism. The opportunities are wide and varied!
Modules
Syllabus:
Developing Yourself as a Pilates Trainer
The History of Pilates
The Benefits of Pilates
How It Works – Mind, Body and Spirit
The Eight Principles of Pilates
Modern Health Issues
Basic Anatomy
Pilates Alignment
Preventing Injury
Controlling a Class
Pilates in Pregnancy
Pilates for the Older Adult
Pilates on the Ball
Pilates with the Magic Circle
Relaxation and Imagery
Entry Requirements
There is no experience or previous qualifications required for enrolment on this course. It is available to all students, of all academic backgrounds.
All course fees, inclusive of all payment plans including our Premium Credit Limited option, must be settled before certification can be ordered.
*You will have access to the course for 24 months.
Endorsement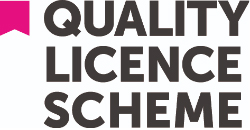 At the end of this course successful learners will be given the option to receive a Certificate of Achievement from the Quality Licence Scheme and a Learner Unit Summary (which lists the components the learner has completed as part of the course).
Level 3 Pilates Trainer Professional Certificate of Achievement
The course has been endorsed under the Quality Licence Scheme. This means that learndirect has undergone an external quality check to ensure that the organisation and the courses it offers, meet defined quality criteria. The completion of this course alone does not lead to a regulated qualification* but may be used as evidence of knowledge and skills gained. The Learner Unit Summary may be used as evidence towards Recognition of Prior Learning if you wish to progress your studies in this subject. To this end the learning outcomes of the course have been benchmarked at Level 3 against level descriptors published by Ofqual, to indicate the depth of study and level of demand/complexity involved in successful completion by the learner.
The course itself has been designed learndirect to meet specific learners' and/or employers' requirements which cannot be satisfied through current regulated qualifications. The Quality Licence Scheme endorsement involves robust and rigorous quality audits by external auditors to ensure quality is continually met. A review of courses is carried out as part of the endorsement process.
The Quality Licence Scheme is part of the Skills and Education Group, a charitable organisation that unites education and skills-orientated organisations that share similar values and objectives. With more than 100 years of collective experience, the Skills and Education Group's strategic partnerships create opportunities to inform, influence and represent the wider education and skills sector.
The Skills and Education Group also includes two nationally recognised awarding organisations; Skills and Education Group Awards and Skills and Education Group Access. Through our awarding organisations we have developed a reputation for providing high-quality qualifications and assessments for the education and skills sector. We are committed to helping employers, organisations and learners cultivate the relevant skills for learning, skills for employment, and skills for life.
Our knowledge and experience of working within the awarding sector enables us to work with training providers, through the Quality Licence Scheme, to help them develop high-quality courses and/or training programmes for the non-regulated market.
*Regulated qualification refers to those qualifications that are regulated by Ofqual / CCEA / Qualification Wales
To view a sample of the Certificate of Achievement, please click here.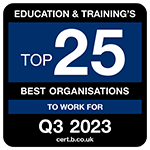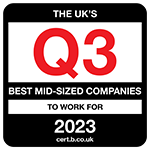 Sign up to our Newsletter