online only!

extra 5% off
25% OFF
Save £99.00 - Don't miss out!
Nutrition for Children and Adolescents
Get in touch with us and we'll call you back
Get in touch with us and we'll call you back
OUR PASS RATE
Fitness
(National Average 75.1%)

94.7
%
SALE

Savings End Midnight Thursday 30th November

SALE

Savings End Midnight Thursday 30th November
Nutrition for Children and Adolescents
Obesity is fast turning into an "epidemic" disease, not only in adults, but in our children too. It is estimated that up to 15 % of all children in the UK are overweight or obese (Bupa). Whilst up to 34% of all children in the USA are overweight or obese (NPD Group).
"Over the last fifty years, there has been a change in the predominant concerns about the diets and health of school aged children. Historically, the focus has been on the provision of sufficient nutrients and energy in relation to current and future needs, but providing dietary balance and encouraging less sedentary lifestyles are now viewed as the main priorities". British Nutrition Foundation
With the exception of very young children (4 - 6 years old), between 40-69% of children in Britain are largely inactive, spending less than one hour a day participating in activities of moderate intensity. These findings are also consistent with a number of other recent reports concerning the increasing prevalence of overweight and obesity in children. This is a situation that is mirrored in adults and is likely to stem from the same fundamental causes.

Like many adults, British children are typically eating less than half the recommended five portions of fruit and vegetables a day. One in five (4 -18 year olds) eat no fruit at all during an average week. Poor eating and poor physical activity habits in childhood may increase the risk of health problems in later in life. The diet of a child is a factor, to varying degrees, in the development of a number of diseases, either in childhood itself or during adult life, such as obesity, iron deficiency anaemia, dental caries, coronary heart disease, hypertension, osteoporosis and cancer.
There is some evidence to suggest that health traits present in childhood tend to track into adult life, including body weight, blood levels of cholesterol, other blood lipids and insulin, and blood pressure.

Improving the health and nutrition of children should remain a priority for the government, health professionals, the food industry and teachers alike. But more importantly, parents should also have an active role in providing the best nutritional quality to their children. The course aims to show parents and practitioners how to improve the health and nutrition of children.
Modules
Introduction
What is nutrition?
Brief overview of nutrition history
Overview of the nutrition process
Essential nutrients & macronutrients
Enzymes
Vitamins, fatty acids and minerals
The western diet
Gastrointestinal disorders
Immune system and nutrition
Obesity
Attention deficit disorder w/wo hyperactivity
Autism spectrum disorder
Functional foods
For a more detailed syllabus on this course, click here
Entry Requirements
There is no experience or previous qualifications required for enrolment on this course. It is available to all students, of all academic backgrounds.
All course fees, inclusive of all payment plans including our Premium Credit Limited option, must be settled before certification can be ordered.
*You will have access to the course for 24 months.
Endorsement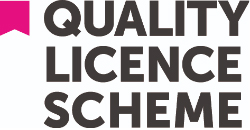 At the end of this course successful learners will be given the option to receive a Certificate of Achievement from the Quality Licence Scheme and a Learner Unit Summary (which lists the components the learner has completed as part of the course).
Level 4 Nutrition for Children and Adolescents Certificate of Achievement
The course has been endorsed under the Quality Licence Scheme. This means that learndirect has undergone an external quality check to ensure that the organisation and the courses it offers, meet defined quality criteria. The completion of this course alone does not lead to a regulated qualification* but may be used as evidence of knowledge and skills gained. The Learner Unit Summary may be used as evidence towards Recognition of Prior Learning if you wish to progress your studies in this subject. To this end the learning outcomes of the course have been benchmarked at Level 4 against level descriptors published by Ofqual, to indicate the depth of study and level of demand/complexity involved in successful completion by the learner.
The course itself has been designed learndirect to meet specific learners' and/or employers' requirements which cannot be satisfied through current regulated qualifications. The Quality Licence Scheme endorsement involves robust and rigorous quality audits by external auditors to ensure quality is continually met. A review of courses is carried out as part of the endorsement process.
The Quality Licence Scheme is part of the Skills and Education Group, a charitable organisation that unites education and skills-orientated organisations that share similar values and objectives. With more than 100 years of collective experience, the Skills and Education Group's strategic partnerships create opportunities to inform, influence and represent the wider education and skills sector.
The Skills and Education Group also includes two nationally recognised awarding organisations; Skills and Education Group Awards and Skills and Education Group Access. Through our awarding organisations we have developed a reputation for providing high-quality qualifications and assessments for the education and skills sector. We are committed to helping employers, organisations and learners cultivate the relevant skills for learning, skills for employment, and skills for life.
Our knowledge and experience of working within the awarding sector enables us to work with training providers, through the Quality Licence Scheme, to help them develop high-quality courses and/or training programmes for the non-regulated market.
*Regulated qualification refers to those qualifications that are regulated by Ofqual / CCEA / Qualification Wales
To view a sample of the Certificate of Achievement, please click here.
OUR PASS RATE
Fitness

94.7
%
(National Average 75.1%)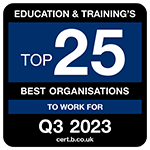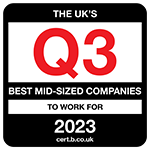 Sign up to our Newsletter