25% OFF
Save £126.50 - Don't miss out!
NCFE CACHE Level 3 Award in Supporting Teaching and Learning (RQF)
Get in touch with us and we'll call you back
Get in touch with us and we'll call you back
OUR PASS RATE
Teaching & Education
(National Average 73.8%)

79.3
%
SALE

Savings End Midnight Tuesday 12th December

SALE

Savings End Midnight Tuesday 12th December
NCFE CACHE Level 3 Award in Supporting Teaching and Learning (RQF)

Key Points
Become a qualified teaching assistant
Understand child and young person development
Learn about and the importance of safeguarding
Fully revised and updated course for 2020
Work in primary or secondary school settings
Gain an Ofqual regulated qualification
About your Level 3 Award
All new for 2020, this level 3 course boasts a fully revised and updated syllabus to reflect the latest best practices and educational methodologies for teaching assistants in both primary and secondary education settings.
This course in supporting teaching and learning will give you all the knowledge you need to become a qualified teaching assistant.
You will study child development – including patterns of behaviour, influences and interventions which will enable you to provide the best possible support.
A module dedicated to safeguarding will teach you about key legislation and policy, enabling you to act responsibly and with the children's best interests at heart.
You will also learn about how schools and colleges operate, health and safety, and how to create a safe and supportive learning environment.
Upon completing this course, you will be ready to embark on new challenges, providing a source of support for both your class teacher and the children.
Getting Started
learndirect is the UK's leading distance learning provider. Our industry leading offering allows you to learn from anywhere. Just log in to our online learning portal to access your course materials, any time of the day or night.
You will be supported throughout your learning by specialist, dedicated tutor who will mark your assignments and answer any questions relating to the course material.
By choosing to study online, you can take charge of your education. With no physical classes or timetables you will have the flexibility to study around your work and family commitments.
You can start studying towards your Level 3 Award in Supporting Teaching and Learning right away, so your journey to your new career will start straight away.
Modules
Unit 1: Schools and colleges as organisations
On completion of this unit you will:
Understand the structure of education from early years to postcompulsory education
Understand how schools and colleges are organised in terms of roles and responsibilities
Understand teamwork in schools and colleges
Understand educational ethos, mission, aims and values
Understand the purpose of policies and procedures in education
Unit 2: Understand how children and young people develop
On completion of this unit you will:
Understand the expected pattern of development for children and young people from birth to 19 years
Understand the factors that influence children and young people's development and how these affect practice
Understand how to monitor children and young people's development and interventions that should take place if this is not following the expected pattern
Unit 3: Support health and safety in a learning environment
On completion of this unit you will:
Understand how to plan and provide environments that support children and young people's health and safety
Understand how to recognise and manage risks to health, safety and security in a learning environment or during off-site visits
Understand how to support children and young people to assess and manage risk for themselves
Understand appropriate responses to accidents, incidents, emergencies and illness in the learning environment and during off-site visits
Understand own role in assisting in the administration of medication
Unit 4: Understand how to safeguard children and young people
On completion of this unit you will:
Understand legislation, guidelines, policies and procedures for safeguarding children and young people
Understand how to work in partnership with other organisations to safeguard children and young people
Understand the need to ensure children and young people's safety and protection in the learning environment
Understand how to respond to evidence or concerns that a child or young person has been abused or harmed
Understand how to work with children and young people to support their well-being
Entry Requirements
There are no entry requirements, however English and Maths Level 2 would be advantageous. A suitable work placement is required.
Minimum Age restriction
16
Average completion timeframe
The average completion time for this course is 6 months.
Assessment requirements
Assessments will be carried out using written questions.
Is Membership Required?
No Membership
Certification Timeframe
You can expect to receive your certification within 12 weeks of successfully completing the qualification. Please note this can be longer if a EQA sample is required
Course Fees
All course fees, inclusive of all payment plans including our Premium Credit Limited option, must be settled before certification can be ordered.
*You will have access to the course for 24 months.

Assessment
The assessment for the qualification is completed through your online portfolio.
Qualifications
NCFE

On completion of this course you will receive the NCFE CACHE 3 Level Award in Supporting Teaching & Learning (RQF) qualification. This qualification is listed on the RQF (Qualification Number: 603/2495/8).
NCFE is a national Awarding Organisation, passionate about designing, developing and certificating diverse, nationally recognised qualifications and awards. These qualifications contribute to the success of millions of learners at all levels, bringing them closer to fulfilling their personal goals. Last year alone, over 340,000 learners from over 2,000 colleges, schools and training organisations chose NCFE as the Awarding Organisation to help them move their careers forward.
NCFE is a registered educational charity and has a strong heritage in learning, going back over 150 years. With a buzz that sets it apart, NCFE is proud to be recognised for its exceptional customer service and friendly approach. We're a values based company and our values are at the heart of everything we do.
NCFE's extensive product catalogue includes a wide range of general and vocationally related qualifications in a variety of subject areas, as well as Competence Based qualifications/NVQs, and Functional Skills qualifications.
NCFE is recognised as an Awarding Organisation by the qualification regulators ('regulators') for England, Wales and Northern Ireland. The regulators are the Office of the Qualifications and Examinations Regulator (Ofqual) in England, the Welsh Government in Wales and the Council for Curriculum, Examinations and Assessment (CCEA Regulation) in Northern Ireland.
Become a teaching assistant. After successfully completing our CACHE Teaching Assistant Level 3 course, you could apply for a teaching assistant position within a school.
Gain a promotion. If you are already working as a teaching assistant, you may be eligible to work without supervision, for a promotion to Senior Teaching Assistant, Senior Learning Support Assistant or Senior Special Educational Needs Assistant, and for an increase in pay.
Build your career. If you wish to increase your responsibilities and build your teaching assistant career even further, you could continue your training with further CACHE modules.
Salary Indicator
Salary Projection
Entry Level Salary
£11.5k
Average Salary
after completing
£17k
You can earn an average of £17,000 a year
OUR PASS RATE
Teaching & Education

79.3
%
(National Average 73.8%)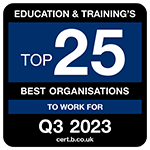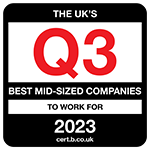 Sign up to our Newsletter