Digital marketing is all about reaching current and prospective customers through online mediums to keep them actively purchasing and engaged with your brand. Many skilled marketing professionals make up this function, from the PPC Specialist to the Email Marketer.  
Many businesses build up a substantial following over time, often having regular profitable interactions with prospects via social media. Though, unless they bring these people into their customer relationship database, all their valuable contacts sit in the hands of someone else. This is where the Email Marketer comes in.  
What is Email Marketing? 
Digital marketing divisions like SEO, PPC and social media reach out to people in the hope to draw them in and get them over the line. Though, unless they successfully acquire a lead, the contact the brand has with that prospect can't be controlled in any way.  
This limits the amount of meaningful contact a brand can have with its followers. What's more, it can jeopardise its whole operation. This is especially the case with social media accounts, where a brand's following sits on a platform run by a third party company. Should the business profiles be hacked, or the social platform shut down, their following would be taken away in an instance and potentially be impossible to recover.  
Email marketing is a direct marketing channel that falls within the digital marketing function. Its sole focus is on safeguarding and nurturing the leads that a business obtains, making direct contact with those who have actively expressed an interest in the business and have given you their permission to contact them in future.  
The Benefits of Email Marketing 
The permissions given when an individual signs up to your contact database mean you get to learn so much more about your audience. This enables you to create highly targeted messages that provide a solution to each follower's needs for a much lower cost than other digital marketing functions.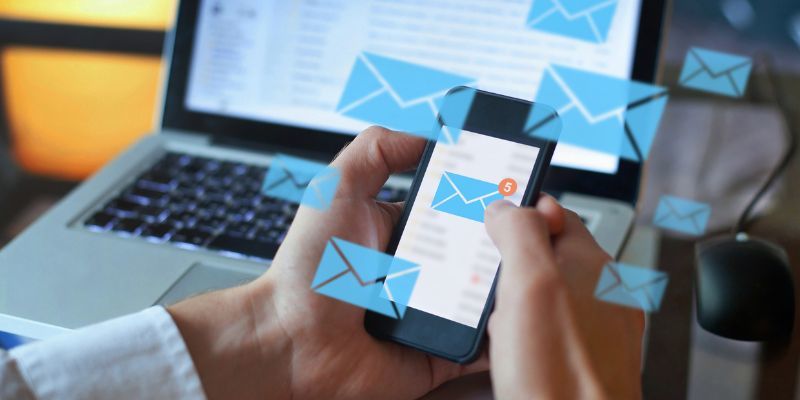 These could be anything from: 
Welcome emails 
Newsletters 
Personalised special offers 
Reminders of an abandoned cart 
Loyalty rewards 
Besides being so customisable, email marketing can also be completely automated. So, once a person signs up and provides a few details, when carefully planned and set up, your email marketing platform will do the rest. The longer a person stays subscribed to your content, the more the system can learn about them and send emails that speak to their evolving needs. 
The most important thing is you own that list, so all the hard work you put into onboarding and nurturing your audience can't be taken away.  
What is an Email Marketer?  
As an Email Marketer, you are the person that sits at the helm of this cost-effective and intuitive operation. You're the one steering the email marketing software system in the right direction so that leads continue to grow and become profitable.  
This takes a combination of: 
Strategic thinking 
Creativity  
A keen eye for detail  
An understanding of market needs 
A head for numbers 
Confidence with technology 
All of this and more will help you build meaningful campaigns that enhance brand awareness, boost traffic and increase customer loyalty. The ultimate aim of which is to deliver results both now and long into the future through steady and continued return on investment.  
Duties of an Email Marketer  
The roles and responsibilities of an Email Marketer will depend on the size of the business you work in and your skillset as an individual. For instance, you might work in collaboration with Copywriters and Designers to create copy and imagery that make your emails really hit home. Though, if you have the skills yourself, you could be in charge of all these elements.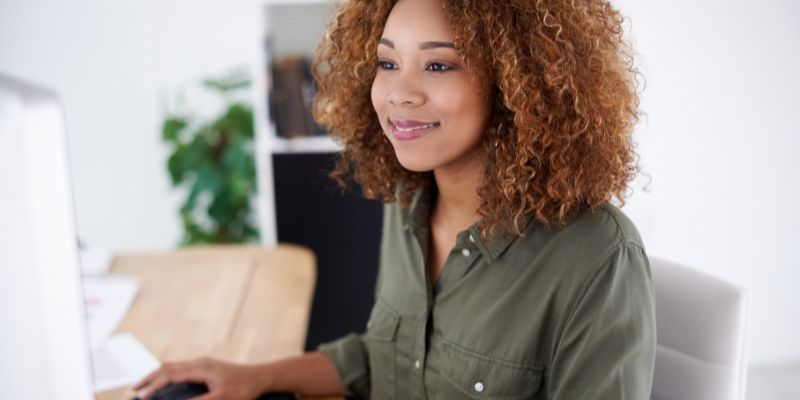 In general, you can expect your duties as an Email Marketer to include: 
Liaising with department heads and business stakeholders to determine products and pricing to be advertised 
Devising an email marketing strategy that speaks to different customer sets effectively in terms of their needs 
Optimising marketing emails for best performance on desktop and mobile 
A/B testing email content and call-to-action buttons 
Streamlining email processes by utilising email automation software 
Proofreading email copy 
Building and purging email lists 
Segmenting customer groups based on their interests, purchase history and demographics 
Securing email databases for future campaigns 
Tracking and analysing campaign results 
Reporting on email campaign success rates 
How to Become an Email Marketer? 
If you like the sound of the Email Marketer job description and you're wondering how to get into email marketing, the best thing to do is study this avenue of digital marketing ahead of applying for roles.  
While it's true that you don't need a degree to get into marketing, completing recognised marketing qualifications is advised to appeal to those looking to hire Email Marketers and other digital marketing professionals.   
This is because digital marketing is highly technical and can be a steep learning curve for those without prior training or experience. Digital marketing apprenticeships and internships do exist, but if you want to hit the ground running in your career and command a higher wage, you'll need to prove you have what it takes. 
By studying industry-recognised digital marketing courses, you can learn everything from how to increase sales through email marketing to how to write effective email marketing content. With this knowledge and evidenced ability, you can show employers you're the best Email Marketer for the job. 
Study Digital Marketing with the CIM 
The Chartered Institute of Marketing (CIM) are a world-renowned provider of marketing qualifications that are designed to equip professionals in this space with the skills they need to stay ahead of the curve.  
By studying CIM marketing courses, you will obtain Ofqual regulated qualifications that are recognised by marketing employers around the globe. With courses specifically focused on digital marketing practices, you can rest assured the CIM can get you more than ready for an email marketing career. 
As a CIM approved study centre, learndirect provides these Chartered Institute of Marketing qualifications through online training courses. So, you can easily work your way to a career as an Email Marketer from home!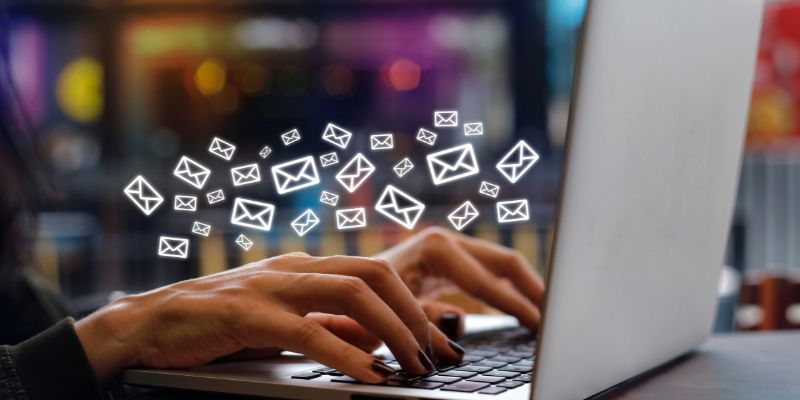 With learndirect you can study: 
CIM Level 3 Foundation Certificate in Professional Digital Marketing 
Build the foundations of your digital marketing knowledge through modules on: 
Marketing Principles 

Discovering Marketing 
The Marketing Environment 
The Marketing Mix 

Digital Fundamentals 

Fundamentals of Digital Marketing 
Digital Marketing Tools 
Developing Digital Communications Campaigns 
CIM Level 4 Certificate in Professional Digital Marketing 
Expand your knowledge to climb the ladder in your email marketing career through modules on: 
Applied Marketing 

The Marketing Concept 
Analysis and Insight 
Marketing Mix 

Planning Campaigns  

Campaign Process 
Planning Campaigns in Action 
Campaign Success 

Digital Marketing Techniques 

Digital Techniques 
Digital Enhancement 
Digital Management  
All of these modules explore the digital marketing toolbox in great detail - including email marketing - alongside others that are a vital crux in the modern-day marketing function.  
Enrol Now 
By choosing to study CIM online training courses with learndirect, you can build your confidence and skillset to become the best Email Marketer you can be around your current commitments. Online training courses like these offer you the utmost flexibility in your studies, so you can learn on your terms and switch careers when you're ready.  
Find out more now by calling our Course Specialists on 01202 006 464, reaching out to us online or clicking below.