Your Guide to Studying CIM Marketing Courses Online
The marketing industry is a hustle and bustle of creativity and strategy. Working in this sector allows you to delve right into the heart of a business and its customers. Before you can do that, though, you need to understand the purpose of marketing and the skills and techniques required to thrive in the industry. By studying accredited marketing courses online, you can get qualified for an exciting career.
The Chartered Institute of Marketing (CIM) provides an array of accredited marketing training courses that can get you a rewarding job in the industry. Continue reading to learn everything you need to know; from the importance of marketing and the online courses you can take, to your earning potential.
Why is Marketing Important?
A business will not thrive without marketing. It is a process that not only helps to sell goods and services, but it also allows companies to engage with their customers, forming long-standing relationships.
With the world fully adopting a digital mindset, marketing has had to conform to this approach, making the market that much more competitive. In the past, billboards, print articles, and TV ads would have made up the crux of a marketing campaign. Now, that is nowhere near enough.
Digital screens are everywhere, from laptops to smartphones, giving businesses an opportunity for 24-hour marketing. However, with every company taking that approach, it's a challenge getting one brand to burst through the minefield. This is why it is essential to fully understand the needs and wants of a target consumer.
By doing this, you can satisfy a need that customers are searching for. By taking a course in marketing, you will understand the importance of it, and how to navigate through the main promotional focuses, which are:
Increasing product/service sales
Enhancing content engagement
Growing brand awareness
What is the Chartered Institute of Marketing?
When it comes to studying marketing courses, UK learners, the ones that carry the most weight in the industry are courses accredited by the Chartered Institute of Marketing (CIM). As a global provider of Ofqual regulated qualifications, the CIM offers qualifications that are recognised internationally.
In fact, the CIM is recognised in 118 countries and has more than 12,500 studying members. If you are seeking online marketing courses that will impress potential employers, then a CIM qualification is the smart choice.

How Do I Start Learning About Marketing?
If you have no experience in marketing and want to start a career in this field, then you can get qualified for an entry-level role by studying the CIM Level 3 Foundation Certificate in Professional Marketing. This marketing online course is delivered through learndirect, the UK's leading online learning provider.
We specialise in offering learners nationally and internationally recognised qualifications so that they can realise their full potential.
Course Breakdown
Online marketing courses, UK learners, are designed to teach you everything you need to know about your chosen discipline. With the CIM Level 3 Foundation Certificate in Professional Marketing, you will study one mandatory module and one elective module, which are broken down into various units. These are:
Module 1: Marketing Principles (mandatory)

Discovering Marketing
The Marketing Environment
The Marketing Mix
Module 2: Communications in Practice (elective)

Who are our Customers?
Communicating with our Customers
Creating a Customer Communications Plan
After completing the above modules in these courses, marketing novices will understand:
The role and function of marketing
How marketing influences consumer behaviour
How to use a range of marketing communications to engage with customers
How to identify the different types of customers and how consumers make purchasing decisions

Are there Online Marketing Courses for Existing Professionals?
Of course! If you have at least one year of experience in a marketing role or hold the CIM Level 3 Foundation Certificate in Professional Marketing, you can increase your skillset and pursue higher level roles by studying additional marketing courses. UK professionals can study around their full-time job thanks to our online offerings.
The CIM Level 4 Certificate in Professional Marketing is a course in marketing designed for individuals who want to build on their foundational knowledge and take a step up the ladder in their marketing careers. This internationally recognised course is provided by learndirect and you can enrol at any time!
Course Breakdown
If you want to move up to the next phase of your marketing career, then this is among the best marketing training courses you can enrol on. This course is targeted at individuals who are already trained at Level 3, have a degree, or have at least one year of experience working in marketing.
You will be required to complete two mandatory modules and an elective one to achieve your CIM Level 4 Certificate in Professional Marketing. These consist of the following:
Module 1: Applied Marketing (mandatory)

The Marketing Concept
Analysis and Insight
The Marketing Mix
Module 2: Planning Campaigns (mandatory)

Campaign Process
Planning Campaigns in Action
Campaign Success
Module 3: Customer Insights

Fundamentals of Customer Behaviour
Customer Experience
Measuring and Monitoring
After completing one of these online marketing courses, UK professionals will have a solid understanding of:
The importance of market research
The marketing planning process
How to set campaign objectives
How to boost a business in a fast-paced environment
How marketing strategies evolve based on the ever-changing needs and wants of customers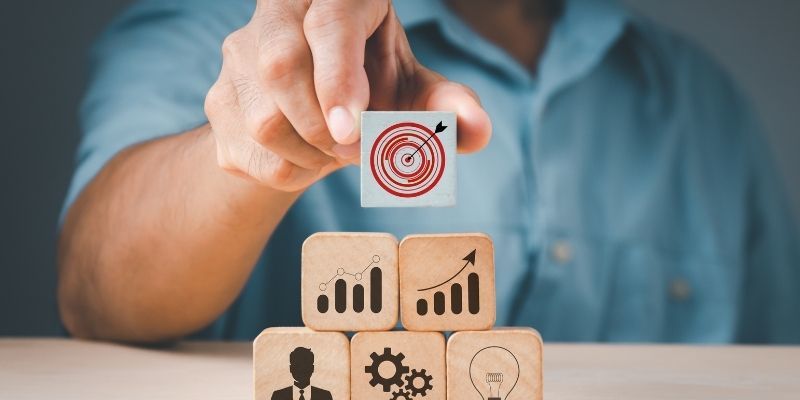 Course Features:
100% online learning – The best marketing online courses allow learners to study from the comfort of their own homes, and that's exactly what you get with the CIM Level 3 and CIM Level 4 courses! You can make your way through the modules at a pace that suits you and learn around your existing commitments. So, you choose when and where to study!
Qualify in less than a year – These courses in marketing can be completed in as little as 6 months individually. If you enrolled on a college course, for example, you would need to commit at least one year to your studies. With the flexibility of online learning, you can achieve your qualification much faster
Assessment – When studying these marketing courses online, you can only achieve your globally recognised qualification if you successfully complete the assessment process, which consists of a blend of:

Exams
Assignments
Portfolios based on a given scenario and an organisation of your choice
Do I Need a Marketing Degree?
To work in marketing, a degree isn't necessary. In fact, a marketing online course accredited by the CIM is enough to break into the industry and work your way up the industry ladder. This is not to say that a marketing degree is useless, as it will be looked upon favourably by employers. However, you can still achieve your dream role in marketing without studying a degree.
What are Some Careers in Marketing?
There are so many facets within the marketing industry, so you have plenty of choice when it comes to pursuing your new career. Before we note specific job roles, you should be aware of some of the areas of marketing. These are:
Social media marketing
Email marketing
Content marketing
Brand management
Product marketing
SEO
Event marketing
Once you have completed relevant courses, marketing hopefuls will be able to embark on the career of their choice. Examples of popular job roles within the marketing sphere are:
Copywriter
Marketing Executive
Brand Manager
Account Manager
Social Media Manager
Media Planner
PR Officer
SEO Manager
Graphic Designer
Please note that you should research the requirements of your chosen role before you begin your learning journey.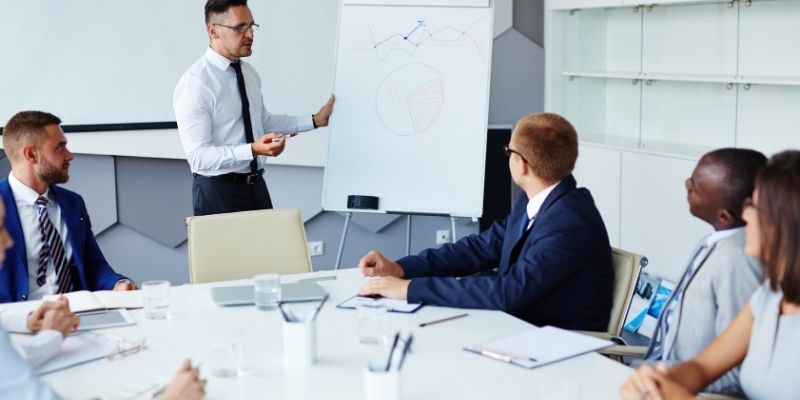 With the CIM Level 3 course mentioned, you will be qualified for entry-level roles, such as:
Marketing Assistant
Promotional Assistant
Marketing Campaigns Assistant
Content Marketing Assistant
Once you have completed the CIM Level 4 course, you will be qualified to pursue the following jobs:
Digital Marketing Executive
Digital and Social Media Executive
Content Marketing Executive
Display Advertising Executive
How Much Can You Earn in Marketing?
There is the potential to earn a high wage in marketing, particularly if you study the best marketing online courses at learndirect! We provide you with a stepping stone towards a successful marketing career. With the right training, qualifications, and experience, you can secure a rewarding salary. If we take the example of a Marketing Executive, the progression could be as follows:
Marketing Assistant - £18,000 to £22,000 per annum
Marketing Executive - £20,000 to £30,000 per annum
Senior Marketing Executive (with five years' experience) - £30,000 to £45,000 per annum
Marketing Managers - £60,000 per annum
Marketing Directors - £60,000 to more than £100,000 per annum
Enrol On Our CIM Marketing Courses Online
So, are you excited by the idea of studying our courses in marketing? Well, you can enrol on your chosen course and start learning straight away! To get the process started, speak to one of our Course Specialists on 01202 006 464 or reach out online.