Are you intrigued by human activity and the way that people think? Do you want an exciting career that is driven by change and sits at the forefront of innovation? Would you describe yourself as a person who thrives on a challenge and the ability to continue developing new skills? If this sounds like you, you would be perfectly suited to a career in marketing.  
Marketing jobs require creative minds that aren't afraid to push boundaries. To become a successful marketing professional, you need to know what people are thinking and when. You also need to know the best way to approach them in a precise moment with the ideal solution to their needs. 
If you can effectively communicate the benefits of a product or service to an audience in the right place at the right time, and generate sales, you will be rewarded well for your efforts. In fact, Marketing Specialists are listed as number 8 in the 25 highest paying jobs in the UK this year! 
Though, to become a Marketing Specialist or any other form of successful Marketer, you need the skills and knowledge that help you achieve results. While there are many marketing courses on offer, those looking to study marketing will have no doubt heard about The Chartered Institute of Marketing (CIM).  
If you're about to study ahead of a marketing career, read on for answers to the most frequently asked questions about the CIM, and why so many choose to study with them.  
What is The Chartered Institute of Marketing? 
The CIM Chartered Institute of Marketing dates back to 1911 and is the largest organisation for professional Marketers worldwide. It is dedicated to supporting, developing and representing individual professional Marketers, organisations and the profession as a whole across the globe.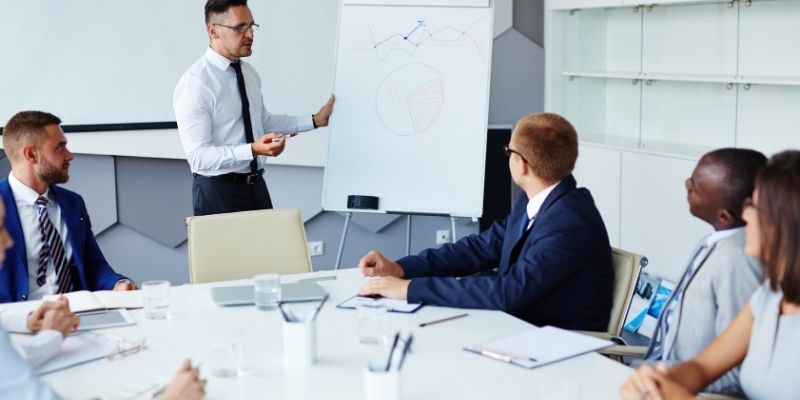 They boast an extensive range of marketing training courses that are designed to equip modern Marketers with the skills to thrive and deliver long-term success for businesses in rapidly evolving markets. The CIM also has a significant role in the setting of industry standards and marketing training, with courses offered from introductory to advanced levels. 
How Many CIM Courses Are There? 
There are currently over 90 Chartered Institute of Marketing courses on offer, spanning a broad range of vital marketing topics.  
These include: 
Brand 
Copywriting & Content 
Customer Experience 
Digital Marketing 
Marketing Communications 
Marketing Essential 
Product & Proposition 
Sales 
Strategy & Leadership 
Each marketing course is created with the aim of building your confidence and skills in the subject, so you can go on to a lucrative career in the industry. CIM marketing courses are delivered over three levels of learning: 
All have been designed with the help of quality assured, subject matter experts. Should you be a business looking into The Chartered Institute of Marketing courses, the CIM also offer bespoke training for groups, teams and organisations. 

Is The Chartered Institute of Marketing Recognised? 
Yes, they are! The CIM is a chartered body, which means it is regulated by the Privy Council – an advisory group to the Queen. This means that any amendments the CIM wishes to make must be done so with the agreement of the Queen in Council, and/or approved by the Privy Council. 
These Royal Charters are granted very rarely (less than 1,000 since 1231!), and typically only to bodies that operate with public interest at heart. As such, The Chartered Institute of Marketing awards and qualifications are recognised by international businesses and are looked upon favourably by both UK and international employers. 
Is the CIM Diploma Equivalent to a Degree? 
Yes, it is! As The Chartered Institute of Marketing courses are offered at different levels, some of the qualifications you come out with provide the equivalent of other qualifications in the traditional education system.  
If you're wondering 'What are CIM qualifications equivalent to?', we have created a handy list below: 
CIM Foundation Certificate – Level 3 – Roughly the same difficulty as A Levels 
CIM Certificate – Level 4 – Roughly the same difficulty as a foundation degree 
CIM Diploma – Level 6 – Equivalent to an undergraduate degree 
CIM Postgraduate Diploma – Level 7 – Equivalent to a Master's degree 
How Hard is The CIM Diploma? 
As the CIM Diploma is the second highest level of qualification offered behind The Chartered Institute of Marketing Postgraduate Diploma, it's also the second hardest. Being equivalent to a degree, the CIM Diploma will no doubt challenge you, as it's designed to take the knowledge and skills of experienced Marketers to new heights.  
For this reason, the CIM Diploma is described as being suitable for existing Marketing professionals that work in operational, supervisory or management roles. Ideally, if you are looking to enrol on the CIM Diploma, you will be aspiring to improve your strategic and management skills, which is a heavy focus of the course.  

How Much Does a CIM Cost?  
The cost of CIM courses can vary depending on where and how you choose to study them. There are also a number of costs you need to factor in when studying marketing courses with the CIM. 
These include: 
The tuition fee of your chosen Accredited Study Centre 
Your annual Chartered Institute of Marketing membership  
The cost of CIM assessments 
You can view more information about CIM membership and assessment fees on their website. For information on the cost of CIM marketing courses through learndirect, visit our website. 
Can I Put CIM After My Name Once Completed? 
You can only put CIM-related letters after your name once you've gained Chartered Institute of Marketing Accreditation at particular levels.
For instance, upon completion of the CIM Marketing Leadership Programme or Postgraduate Diploma in Professional Marketing, you can put 'DipM' after your name. When you have successfully finished the CIM Diplomas in Professional or Digital Marketing, you are eligible for associate graded membership which allows you to use 'ACIM' after your name. 
Successful completion of all Chartered Institute of Marketing courses also provides you with a certificate that shows your contribution to your Continuing Professional Development (CPD). 
Where Can I Study CIM Qualifications? 
The Chartered Institute of Marketing has 130 CIM study centres, in 36 countries around the world. This means CIM courses are widely available to the majority of learners wishing to break into the marketing field.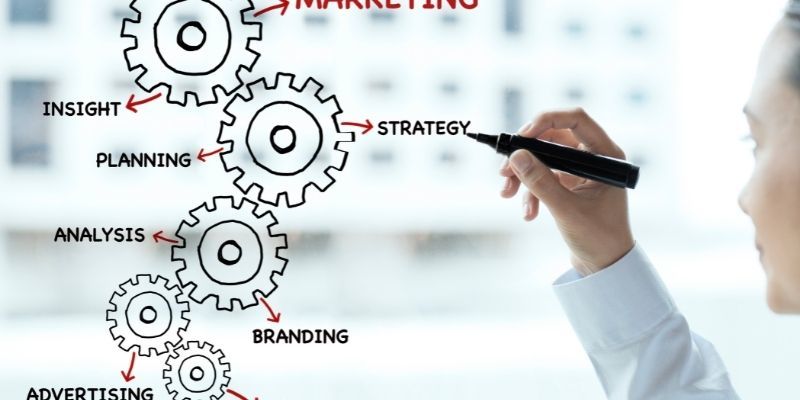 Should you be searching for the most convenient methods of studying CIM marketing courses, learndirect is a CIM approved study centre that provides Chartered Institute of Marketing online courses. This way, you can study where and when it suits you best, easily fitting your marketing studies around your existing commitments.  
When Are the Assessments Held? 
CIM assessment sessions are held 3 times per year in April, July and December. CIM assignment submission dates can vary, but no matter which way you choose to study your CIM marketing courses, your tutor will advise you of these submission dates.  
How do I Achieve Chartered Marketer Status? 
The CIM has the ability to award Chartered Marketer status to learners who complete a specified number of qualifications and meet their professional development requirements. Having this status demonstrates your commitment as a marketing professional to staying current and abiding by a professional Code of Conduct. 
If you want to obtain the prestigious Chartered Marketer status, you need to: 
Reach ACIM, MCIM, or FCIM graded membership 
Complete two years of consecutive Continuing Professional Development (CPD) 
Pass an online assessment 
Any obtained CIM Level 6 and 7 qualifications will also contribute to your eligibility for graded membership. 
Study CIM Courses with learndirect 
If you want to get the skills and knowledge employers are looking for in their next marketing hire, we can help you kick-start an engaging and highly rewarding career. learndirect is a CIM approved study centre, offering CIM online marketing courses to give you the utmost study convenience.  
Whether you are looking to switch into a marketing career from another job, study while looking after children or climb the ladder in your marketing career by learning around your current marketing role, our online courses are ideal.  
Find out more about the Chartered Institute of Marketing courses we offer by talking with our Course Advisors today. They can run you through the different levels, the modules you will explore and explain the many benefits you will receive by being an online student with us.  
Call them now on 01202 006 464 or contact them online. Alternatively, click to view our online CIM Level 3 Foundation Certificate in Professional Marketing below!