Search Engine Optimisation (SEO) and Pay Per Click (PPC) are both huge areas of focus in the digital marketing sphere. Both are made up of a host of fascinating and intricate tactics that help businesses get noticed in search engines, but what is the difference between an SEO and PPC Specialist exactly? 
One takes a hard and fast approach to lead generation, and the other builds up authority over time, but is it a case of slow and steady wins the race? If you're thinking of getting into digital marketing, you'll need to know the difference between these two high profile roles, so you can decide which one is best suited to you.  
What Does Search Engine Optimisation Mean? 
If you're asking yourself 'What is SEO in digital marketing?', SEO Search Engine Optimisation, in short, is driving traffic to your website through optimised website pages. This requires the creation and promotion of good quality content that is useful to the website user, that ideally links to and gets links from other sites with trust and authority.  
People look to Google and other search engines to answer any number of questions they have. If your website has the answer to this problem, your website page or content is more likely to rank highly on the Search Engine Results Page (SERPs).  
Effective SEO takes time to get results, and this is because it requires: 
The creation of a catalogue of content that is: 

Superior quality 
Targeted intent 
Timely and relevant  

A combination of other On-Page SEO tactics such as: 

Keywords relating to the topic 
HTML pages that are described, labelled and tagged effectively  
Well thought out and efficient website architecture 

A combination of Off-Page SEO tactics including: 

Building a solid link profile 
Enhancing domain authority  
Optimising for the local area 
Establishing a presence on social media 
While a time expensive exercise, search engine optimisation efforts have a higher return on investment. They are also more consistent in terms of result delivery once search engines have a chance to rank the content.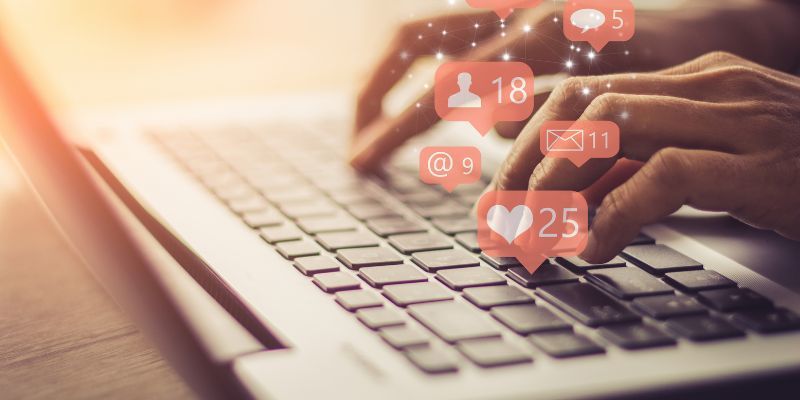 What Does an SEO Specialist Do? 
If you decide to work in digital marketing as an SEO Specialist, it will be your job to monitor the rules dictated by search engine algorithms to adhere to their best-practice methods of having your website content ranked.  
As such, you will need a strategic way of thinking, a methodical approach and be keen to learn the latest techniques and tactics of the trade. Digital marketing, like all other areas of technology, is constantly evolving. So, you need to keep your ear to the ground to know what changes made by Google and other key players, mean for your business.  
While SEO Specialists have a range of roles and responsibilities, these often include: 
Using coding and other languages like HTML, CSS and JavaScript to improve website navigation and accessibility  
Devising content marketing strategies that use written and visual content to engage potential customers 
Writing website copy and content pieces that are original, tailored and targeted to your audience  
Collaborating with developers to maintain a pleasant User Experience (UX)  
Constantly monitoring analytics, your website's position in rankings, and search terms, then making recommendations and adjustments as required 
Working on affiliate relationships with other businesses to link-build  
Sharing content through social media to encourage further external linking and build authority 
How Much Does an SEO Specialist Make? 
If you would like to pursue the role of a UK SEO Specialist, you can expect to earn: 
SEO Specialist starting salary – between £18,000 to £28,000 
Experienced SEO Specialist salary – between £25,000 to £36,000 
Head of Department SEO Specialist salary - £47,000 
Director of SEO salary - £130,000 
It is worth noting that the SEO Specialist salary can vary quite substantially between in-house and search engine optimisation agency jobs.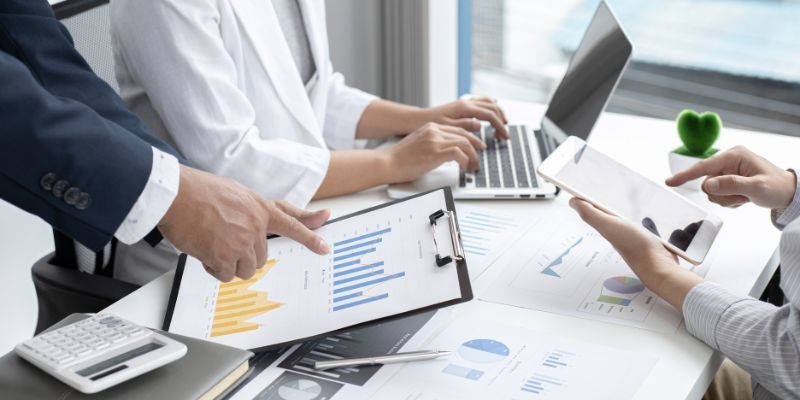 What is Pay Per Click Advertising? 
Anyone wondering 'What is PPC in digital marketing?' can look at this as a paid way to get a place at the top or bottom of the search engine results pages. Where SEO or 'organic' content earns its place by playing by the SERPs rules, Pay Per Click (PPC) stumps up the money right away for each click it receives.  
As a result, Pay Per Click marketing gets results quickly, almost instantly in some cases. When operated effectively, Pay Per Click advertising can be a great way for a business to obtain leads. However, it can be expensive, and the Return on Investment (ROI) can be quite low. 
For these reasons, PPC is typically a digital marketing tactic adopted by bigger companies with a higher budget, but who are also competing with bigger players and typically won't stand out to customers through SEO alone.  
This method of buying visits to your website helps internet users who are looking for something see your ad that relates to their search. It's typically used across search engines and social media platforms, and one of its huge benefits is that it allows you to target specific audiences utilising a host of tracking data that these online mediums provide.  
What Does a PPC Specialist Do? 
If you aspire to become a PPC Specialist, it's your job to find the best way to maximise the results of Pay Per Click campaigns. As you'll be constantly watching the numbers, you need to be confident in data manipulation and trend spotting, to see where changes and improvements can be made.  
As a large part of your role will be explaining PPC campaign results to clients or internal stakeholders, you will also need to be a confident communicator and have sufficient presentation skills.  
PPC Specialists are driven by data, but you must also be creative and write powerful ad copy that entices prospects to click on your link.  
As such, PPC Management Specialists' responsibilities include: 
Constantly researching relevant keywords, testing them, and investigating trends that relate the most to your product or service 
Creating audience targeting parameters by separating consumers into groups based on their demographic data  
Writing succinct ad copy with flair to catch the attention of prospective customers quickly 
Designing landing pages that continue to draw the lead in and make them want to leave their details 
Optimising existing campaigns by adjusting keyword targeting or bid settings, adding negative keywords, testing different versions of the ad, and more 

How Much Do PPC Specialists Make? 
The starting salary for a PPC Specialist is similar to that of an SEO Specialist, but the ceiling appears to be lower unless PPC Specialist jobs come with commission. 
As a guide, you can expect a PPC Specialist salary of: 
Entry Level PPC Specialist salary - between £18,000 and £25,000 
Experienced PPC Specialist salary - between £25,000 to £40,000 
The most senior PPC Specialist salary - between £40,000 and £50,000 
Become a Digital Marketer 
As humans live their lives increasingly through digital means, these two marketing strategies are becoming ever more vital to organisational success. You can choose to become either an SEO Specialist, UK learners, or pursue Pay Per Click marketing jobs, but the best way to advance your digital marketing career is to have skills in both areas! 
Digital marketing is a fascinating web of ever-changing tactics to get a prospective buyer's attention. The best results are often achieved when a business uses these interchangeably. So, by studying a recognised and accredited digital marketing course, you can develop many of the dynamic skills employers are looking for.  
The Chartered Institute of Marketing (CIM) provide a number of online courses in professional digital marketing, so you can hone your skills ahead of an exciting career in this tech-driven line of work. From courses in digital marketing for beginners to those that teach existing digital marketing specialists the latest knowledge and tactics, the CIM have something for everyone, and you can learn with them at home.  
Enrol Now 
learndirect is a CIM approved study centre, delivering Chartered Institute of Marketing online courses so you can get ready for a digital marketing career on your terms. Find out more now by calling our Course Specialists on 01202 006 464, reaching out to us online or clicking below.