Often, pupils question whether the subjects they study at school will actually benefit them in the real world. While some subjects may have question marks hanging over them, one that is crucial to navigating through everyday life is Maths. 
GCSE Maths is an essential qualification to have. It's a benchmark qualification for further education and a host of employment opportunities. Also, a GCSE in Maths can boost your confidence when using numbers in everyday situations. 
So, if you left school without your GCSE Maths qualification or the GCSE grade equivalents you needed to progress your career, you may be looking for the best way of achieving it. For many, retaking GCSEs Maths courses means returning to a classroom environment, which may not appeal, but there are other options available if you haven't got the time or inclination to return to a traditional college.  
Below, we have explained how you can retake GCSE Maths courses online, and we outline the various options available to you, including Functional Skills Level 2 Maths. Continue reading to discover how you can achieve that all-important GCSE Maths qualification! 
Study Online GCSE Maths Courses 
Thanks to distance learning courses and the prevalence of online learning platforms, you can retake GCSE Maths courses online, without setting foot in a classroom. Retaking your GCSE courses online is just like sitting them at school. The syllabus has the same learning outcomes so your qualification will be as valid as any other.  
The only difference is that, by studying GCSE Maths courses online, you'll be in control of your studies. Rather than studying Maths courses when they have been timetabled in, online GCSE Maths courses offer you the flexibility to study when and wherever you like.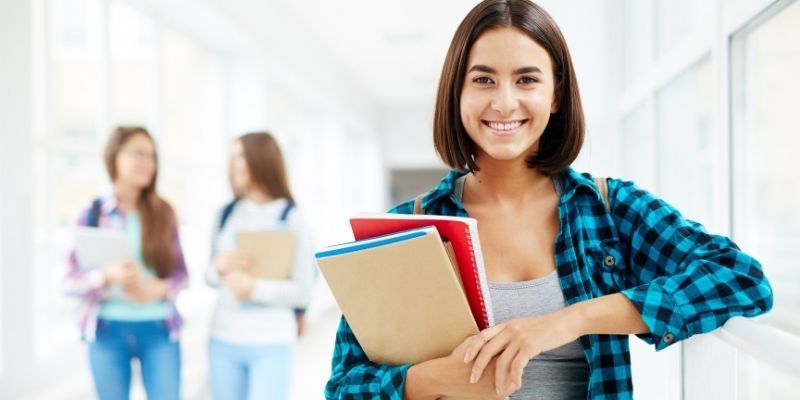 What Will I Study? 
By studying a GCSE Maths online course with learndirect, you will get to complete this nationally approved programme online, from the comfort of your own home. Online GCSE Maths courses provide a comprehensive mathematics syllabus, which will give you an excellent grounding in key mathematic principles and ideas, helping you answer GCSE Maths questions. The syllabus includes: 
Algebra
Geometry
Probability
Statistics
Measures
You will get to grips with decimals, percentages, and ratios. Through our online GCSE Maths courses for adults, you will also understand how to read maps and graphs and explore the language of chance and probability, amongst other things. 
As well as equipping you with strong problem-solving skills, studying Maths at GCSE will teach you how to apply your logic to mathematical problems and understand how to interpret and analyse data.  
By the end of these online Math courses, you will have developed a strong mathematical skillset. You'll have a firm grasp of mathematical knowledge and concepts too. This and many other factors are why we are regarded as the UK's leading distance learning provider. 
With learndirect, you have the choice between numerous online GCSE Maths courses, including:
Alternative Options to GCSE Maths
While studying a GCSE Maths online course will help guide you towards further education, like A-Level study, there are GCSE grade equivalents in qualifications that serve a similar purpose. Certain Functional Skills courses provide Level 2 equivalent qualifications, which many employers and educational establishments recognise in place of GCSEs.
Functional Skills Maths Courses
Another option for retaking your Maths GCSE is through an online Functional Skills Maths course. Developed as an alternative to GCSEs, Functional Skills provide you with GCSE grade equivalents and can help you develop your Maths skills.
Achieving a Level 2 in Functional Skills is comparable to obtaining a GCSE at grade 4 (C in the old grading system). So, essentially all you need is a pass in a Functional Skills Maths Level 2 course. 
What Will I Study? 
From working out your finances to counting out the right change for the bus, Maths is part of everyone's day-to-day lives. Therefore, having a basic understanding of Maths is essential for living and working in the modern world, and this is exactly what a Functional Skills course will give you. 
Rather than focusing on mathematic theories and principles as GCSE Maths courses do, Functional Skills software offers a skills-based Maths qualification. Functional Skills Maths Level 2 will therefore equip you with a host of transferable skills, improve your numeracy and give you the confidence to apply your knowledge in real-world settings. 
As such, a Functional Skills Maths programme focuses on 3 core elements: 
Using numbers 
Understanding measure, shape and space 
Handling data 
Once you have completed the Functional Skills Maths Level 2 questions and answers, and the qualifications as a whole, you will have evidence of the essential numeracy skills you need for everyday life and in the workplace.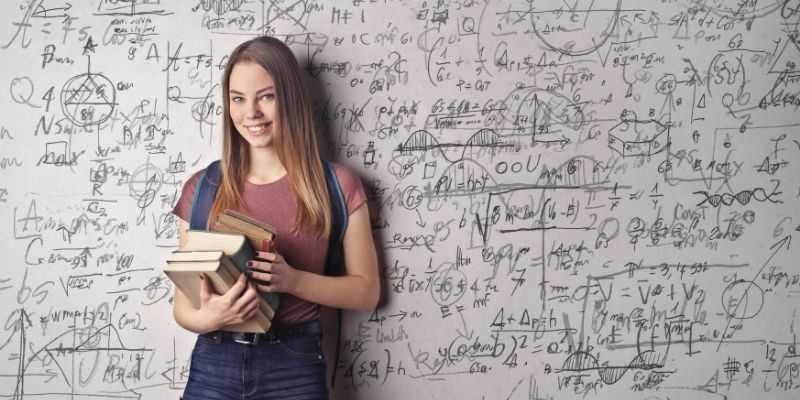 With learndirect, you can select from a handful of Functional Skills courses, including the following: 
Which Route Should I Take? 
Enrolling on a Functional Skills or GCSE Maths course online will get you to the same result, achieving a recognised and essential Maths qualification. However, which option you go for depends on what you wish to gain from your course. 
If you want to feel more confident using Maths or increase your chances of employment, then Functional Skills Maths could be for you. Whereas, if you want to gain a deeper understanding of mathematics, then enrolling on a Maths GCSE course is the logical step. Also, if you're wondering how to get more UCAS points, GCSE Maths courses can help you achieve the most points possible. However, either option opens opportunities for further education like A-level study and beyond.  
Functional Skills has been designed to equip you with practical skills for life, whereas GCSE is a theory-based qualification that tests your academic abilities. Whatever your reasons, either route is ideal for anyone in need of GCSE grade equivalents.
What About IGCSE Maths? 
While traditional GCSE Maths subjects are well known, there is an alternative that you may not have considered. An IGCSE is an International General Certificate of Secondary Education, which was traditionally designed for international students, but they are widely available to UK-based students too. 
In the past, GCSE courses were coursework heavy while IGCSEs were predominantly assessment-based. Now, though, the majority of coursework has been removed from GCSEs and like their IGCSE counterparts, they are much more focused on end-of-unit assessments. 
There is very little difference between GCSEs and IGCSEs, so you can still achieve your academic and career goals with the latter. In fact, learndirect provides a Maths iGCSE home study course that includes the exam as part of the package.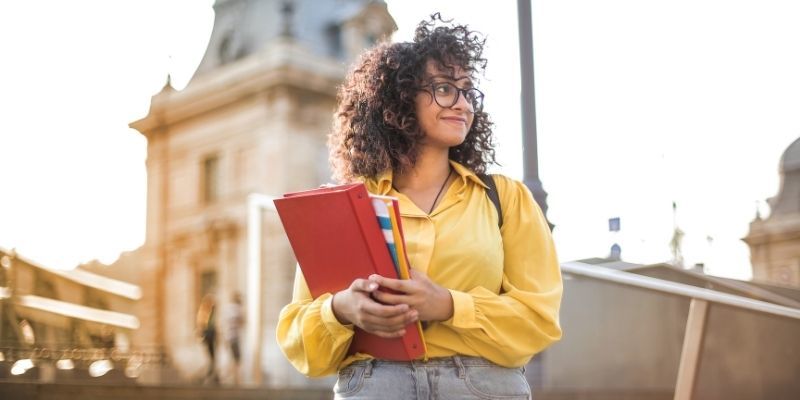 Achieving Your Qualification 
Choosing the right option for you is just the first step in resitting your GCSE Maths course. The next is putting the work in to gain your qualification. Thankfully, retaking your GCSE Maths online via distance learning allows you to do just that, as easily, and with as little stress, as possible.  
When you enrol on your chosen GCSE Maths online course, you will have 24/7 online access to all your study materials. This means that you can fit your learning in whatever way suits you best. Whether you prefer to study at night, early in the morning or some time in between, you will be able to learn at your own pace and around your existing commitments.  
You can take as much time on each module as you please, without worrying that you're holding up the rest of the class, because there is no class! When you retake GCSE Maths courses online, it will just be you, your device and your course materials. You will have the freedom to study when and how you like, but if you get stuck at any point, there will be a dedicated tutor on hand to ensure that you're on the right track.  
Some online course providers even offer packages that allow you to sit your exam online too. This means that you can study and gain your qualification all from the comfort of your home. Retaking GCSE Maths, and completing your GCSE online test away from the stresses of a classroom environment, has never been easier.  
Plus, with our online GCSE courses, there is the option to complete a Maths revision test through mock exams that you can purchase separately to practice ahead of your official Maths GCSE exam. 
Enrol Today! 
If you are keen to retake GCSE Maths online or enrol on a Functional Skills Level 2 Maths course so that you can pursue a career goal or progress on to further education like A Level study, then get in touch with one of our Course Executives today! Our online learning courses will give you the best opportunity to successfully answer GCSE Maths questions. 
To learn more information about our online GCSE courses, give us a call on 01202 006 464 or reach out to us online.
Should you need help deciphering the new GCSE grading system and the number GCSE grade equivalents, view our GCSE grades explained page.
Otherwise, click below to discover the various options at your fingertips!