online only!

extra 5% off
25% OFF
Save £92.40 - Don't miss out!
Functional Skills Maths Exam
Get in touch with us and we'll call you back
Get in touch with us and we'll call you back
SALE

Savings End Midnight Thursday 30th November

SALE

Savings End Midnight Thursday 30th November
Functional Skills Maths Exam
This Course at a Glance
The final step to achieve a nationally recognised qualification
Take the exam from the comfort of your own home
Benefit from our online classroom technology
Available for Level 1 and Level 2 Maths
Includes an 'Exam Preparation' course
No travelling or exam hall pressure
About Your Course
Taking an exam in a hall with your peers can be daunting and stressful, but with our Functional Skills Maths exam, you can complete it online with your home comforts around you.
Here at learndirect, we are one of the UK's leading online learning providers and we are proud to be one of the country's only online providers of remote Functional Skills exams. With us, you have the option of taking an exam without the external pressures usually associated with it.
You won't have to worry about travelling to a nominated centre or get overwhelmed trying to complete your exam with your peers present. Instead, our online Functional Skills Maths exam is delivered through our virtual classroom technology.
An invigilator will oversee the process via a webcam to ensure that you're following the guidelines. To get accustomed with the rules and regulations, you will be issued with a handbook that will outline everything you need to follow to ensure your exam runs smoothly.
Our Functional Skills English online exam is for individuals who are keen to gain a Level 2 qualification for their personal learning journey or to boost their career prospects. This is because the nationally recognised qualification is widely accepted by universities as part of their entry requirements.
Also, many entry-level jobs ask their applicants to have a solid understanding of Maths and English. This Functional Skills Level 2 qualification will certainly adhere to this. Please note, that we offer the online exam at Level 1 and Level 2.
Getting Started
Our Functional Skills Maths online exam is approved by the Office of Qualifications and Examinations Regulation (Ofqual), which is the regulatory body who regulates qualifications, exams and assessments in England.
As part of your package, you will get the awarding organisation registration fees and certification fees paid for, as well as one online Functional Skills Maths exam.
By having the ability to complete the exam online, you can eliminate the stresses that go hand in hand with taking an exam in a room full of your peers. Being in a comfortable space that you're used to will relax and encourage you to tackle the exam to the best ability.
Please note that failure to meet the requirements of the exam board could result in disqualification.
Modules
Functional Skills Maths includes our 'Exam Preparation' course, which explains everything you need to know about taking your exam online.
Included is one exam - taken on the exam board's secure website - which tests your ability to utilise Mathematics skills to solve problems involving the following areas:
Using numbers – This section covers everything from whole numbers to fractions, decimals, and percentages. You'll display your ability to solve real problems using these skills, including making decisions about purchases, using ratios in recipes and in work or working out whether your bills are correct
Understanding measure, shape, and space – This section contains a wide range of topics from area and distance to time, speed and temperature. You'll show how you can solve problems involving time to plan your day-to-day or work life, and your understanding of shape and area to do anything from read a map to plan a house renovation
Handling data – This section looks at working with information. In your exam you'll summarise and present information that you've found and show that you understand information that other people are sharing with you. You'll also display your skills with probability and how to spot patterns and explain how data and statistics can be biased
Part of the Functional Skills Maths exam allows the use of a non-scientific calculator.
Entry Requirements
Great news! There are no entry requirements for the course. All you need for your learning is access to a computer or tablet and an internet connection. For your exam, you can attend one of our centres, or you can access the exam from home.
Equipment Requirements:
For you to sit a remotely invigilated assessment, you'll need the following equipment/environment:
Laptop/desktop with webcam and microphone (Microsoft Windows or a Mac, Chromebooks cannot be used)
Wi-Fi connection (Min 1Mbit/s upload | Min 10Mbit/s download)
Smartphone or tablet (Apple iOS 8.0/Android 4.1 or higher)
Suitable test environment (quiet room with no distractions)
Your laptop/desktop will run the assessment software and your smartphone or tablet will be used to record you and the assessment. The assessment itself cannot be sat on a smartphone or tablet
Laptop/desktop Requirements:
You'll need to have access to a laptop/desktop that has the following set up:
A stable internet connection - Tethering via a mobile phone is not supported, neither are Chromebooks
Wi-Fi connection – you should be positioned where the signal is strongest
Web browser – you'll need the latest version of Google Chrome
Webcam required – maximum resolution of 1280 x 720
Microphone required
Audio required
If possible, turn off any updates on devices
Ensure that your laptop/desktop is plugged in for the duration of the assessment
Note: Attempting to use a laptop or device that is intended for work purposes may have restricted access and admin rights installed. This may cause issues when trying to access the ProctorExam platform and therefore it is recommended that you use a personal laptop or device.
Mobile devices:
You'll need a smartphone or tablet on which you'll need to download the ProctorExam app. You can download the app by accessing the Google Play Store (Android devices) or the App Store (iOS (Apple) devices) and searching for ProctorExam. Our instructions for downloading the app will be provided during the system check process once your assessment is booked. Specifications for downloading and running the app are:
Android 4.1 or higher/iOS (Apple) 8.0 or higher
Video resolution must be minimum 800 x 600 px
Ensure you can connect to Wi-Fi – so you don't use up your data
Ensure your mobile device can be plugged in for the duration of your assessment
Please note that the Google Pixel series of phones are currently unsupported due to issues with blurring within the ProctorExam application.
All course fees, inclusive of all payment plans including our Premium Credit Limited option, must be settled before certification can be ordered.
*You will have access to the course for 12 months.

Assessment
Exams are available 24 hours per day, 365 days per year.
You must have a quiet room where you will not be disturbed. We will invigilate your Functional Skills Maths exam using online classroom technology. Part of the exam allows the use of a non-scientific calculator.
All instalment plans must be paid and up to date before an exam can be booked. In addition, exams cannot be booked for dates before the final payment is successfully made. For example, if two monthly payments are due in the future, an exam can be booked, but the exam date will be after the final payment is received.
Qualifications
NCFE

For our functional skills qualifications and certification we work with NCFE.
NCFE is a national Awarding Organisation, passionate about designing, developing and certificating diverse, nationally recognised qualifications and awards. These qualifications contribute to the success of millions of learners at all levels, bringing them closer to fulfilling their personal goals. Last year alone, over 340,000 learners from over 2,000 colleges, schools and training organisations chose NCFE as the Awarding Organisation to help them move their careers forward.
NCFE is a registered educational charity and has a strong heritage in learning, going back over 150 years. With a buzz that sets it apart, NCFE is proud to be recognised for its exceptional customer service and friendly approach. We're a values based company and our values are at the heart of everything we do.
NCFE's extensive product catalogue includes a wide range of general and vocationally related qualifications in a variety of subject areas, as well as Competence Based qualifications/NVQs, and Functional Skills qualifications.
NCFE is recognised as an Awarding Organisation by the qualification regulators ('regulators') for England, Wales and Northern Ireland. The regulators are the Office of the Qualifications and Examinations Regulator (Ofqual) in England, the Welsh Government in Wales and the Council for Curriculum, Examinations and Assessment (CCEA Regulation) in Northern Ireland.
Career
Functional Skills Maths can help you do develop your career or even to find that job you've always wanted. Many employers now look for a Level 2 qualification in Maths before they consider hiring a candidate for a job. Gaining this qualification could be just what you need to give you that boost against the other people applying for the position.
Maths is also really beneficial for your day-to-day life skills. You can make sure your phone bill is correct, work out discounts to make sure you get the best deal. You could even plan renovations to your house!
Functional Skills Maths is also great if you want to help your children with their homework, you'll learn how to help them get the right answer.
Functional Skills Maths Level 2 can even give you the skills you need to go to university. Many universities now have an entry requirement of a Level 2 in Maths, gaining this could be your ticket to studying your degree. You need to check with the university that they accept Functional Skills Maths before starting your course.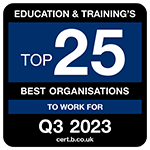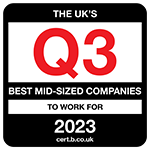 Sign up to our Newsletter