When we consider the various levels of academic learning, we always begin with GCSEs, but not all of us gained these qualifications at school. The misconception is that after you leave school, you have missed your chance to gain Level 2 qualifications. The reality is that you can achieve the results you need through Functional Skills courses.
If you are looking for alternatives to a Maths GCSE, then Functional Skills Level 2 Maths is the perfect equivalent. You will gain a nationally recognised qualification that can lead you towards higher education and a prosperous career. There is no doubt that Maths and English are the staple subjects of our education, and it is likely that you will need Level 2 qualifications in these subjects to kick-start your career.
Maths Week England promotes the importance and joy of Mathematics, reflecting on the opportunities that learning these skills can lead to. To celebrate the occasion, we have outlined how studying a Functional Skills Maths Level 2 course is just as good as earning a GCSE qualification in Maths. Continue reading to discover where you can study Functional Skills courses and achieve your Functional Skills Level 2 Maths qualification!
What are Functional Skills Courses?
Most of us in the UK will be well aware of what GCSEs are, but not many will know that there are accredited alternatives to these qualifications. Functional Skills courses are Level 2 equivalents that teach you all the fundamentals you need to know in either Maths, English, or ICT.
The reason why these three subjects make up Functional Skills courses is that they develop the skills needed to function in both our work and personal lives. Functional Skills will provide you with a base that you can build on as you navigate through the academic and professional world.
The structure of Functional Skills ICT, Maths and English courses are as follows:
Entry 1-3: Below GCSE level
Level 1: Equivalent to GCSE grades 1-3/E,F,G,D
Level 2: Equivalent to GCSE grade 4/C
Functional Skills Level 2 qualifications are widely accepted by colleges and universities as part of their entry requirements, but you should always check with your chosen establishment before applying.
Where Can I Do a Functional Skills Course?
If you are keen to embark on Functional Skills courses but are worried that you cannot commit to full-time study, then we have the solution. You can study Functional Skills ICT, Maths and English courses online with learndirect in your own time and at your own pace. By completing the Functional Skills course online, you won't have to neglect your existing commitments, whether that be a full-time job or looking after young children.
To study Functional Skills Maths Level 2, you can enrol on our online course. We offer a bundle that includes the Functional Skills Level 2 Maths syllabus as well as an online exam, meaning that you will not have to arrange the Functional Skills exam separately. While studying the Functional Skills Maths Level 2 Inc. Online Exam, you will cover a range of Mathematical processes and principles, helping you build practical skills that you can use in everyday life.
Our Functional Skills Maths courses are broken down into the following:
Using numbers
Understanding measure, shape, and space
Handling data
To achieve your Functional Skills Maths Level 2 qualification, you will have to first complete a series of quizzes, of which you need to score 80% or more in. Once you have achieved this, you will be able to take part in a marked Functional Skills Level 2 Maths mock exam. After this, you will be able to contact the learndirect team to book in your online Functional Skills exam, which is graded as either a 'pass' or 'fail'.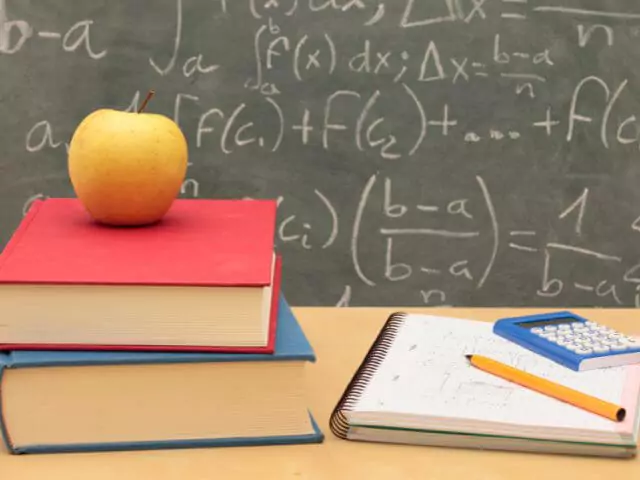 How Long is a Functional Skills Course?
The benefit of studying Functional Skills courses online is that you are not restricted to classroom learning. So, with this in mind, you can complete your Functional Skills Level 2 Maths course within a timeframe that works for you. Most of our learners achieve their qualifications in a matter of weeks or months, but you do have up to one year. Depending on your pace, you could finish the course and pass your Functional Skills exam in quick time.
What Math Skills are Actually Important in Life?
Many people assume that you only need Maths skills if you plan on studying the subject at degree level or if you are pursuing a career that is heavily numbers-focused. The reality is that having Maths skills will help you get through even the smallest everyday tasks.
There are a range of things that Maths can help you with, including the following:
Telling the time
Budgeting
Problem-solving
Understanding the world
Maths is also a universal language as the processes, principles, and equations are the same across the globe. So, if you do opt to embark on a career that uses Mathematics, you could potentially work anywhere in the world.
What is Functional English?
As mentioned, the three core subjects of Functional Skills courses are Functional Skills Maths, Functional Skills English, and Functional Skills ICT as they provide skills that we can use on daily basis. Once you have finished your Maths Functional Skills Level 2 course, you may want to consider studying the Functional Skills English Level 2 Including Online Exam.
Having both Functional Skills qualifications will put you in a good position for further study as most college and higher education establishments require grades in both Maths and English. To help learners who are very nervous about studying these subjects, we also offer free English and free Maths courses to help you build your literacy and numeracy skills ahead of studying Functional Skills courses.
Start Learning Today!
To celebrate Maths Week England, why don't you brush up on your Maths skills or gain the qualifications you never got when you were in school? With the help of learndirect, you can gain the knowledge you need through Functional Skills Maths courses. We are the UK's largest online learning provider, helping more than 4 million students achieve their desired qualifications.
By studying Functional Skills courses online with learndirect, you will benefit from the following:
Flexible learning
Study from the comfort of your own home
Gain 24/7 access to our industry-leading learning platform
Achieve your qualification in less than 1 year
Tutor support
To find out more information about how you can enrol on our Functional Skills Maths courses, speak to one of our Course Executives by calling 01202 006 464. You can also reach us online to discuss Functional Skills Maths Level 2 or click below to discover the range of course options available to you.