Whether it's a result of injury, weight gain or ageing, animals can find themselves in need of human-assisted therapy. With the significant benefits that come with animal hydrotherapy, it's steadily becoming a popular treatment for small animals. As demand increases for this service, it's certainly a good time to become an Animal Hydrotherapist. 
Animals referred for hydrotherapy can be brought in for a range of reasons. Some may be born with neurological or orthopaedic issues. Others may need rehabilitation post-surgery, or they've may have developed degenerative locomotive disorders. Any of these challenges can impact their emotional state, motivation and quality of life. 
Painful conditions can't always be effectively managed with medication. So, more emphasis has been placed on the need for a multi-model approach. Through water-based therapy, pain can be reduced, and movement and function can return. The low-impact nature of animal hydrotherapy is beneficial for many of the challenges animals face. For this reason, Small Animal Hydrotherapists are becoming an increasingly important part of the multidisciplinary team, and you can learn how to become one through online animal courses.
Now, more veterinary practices and referral centres are installing the necessary equipment to provide this treatment, which means they need trained staff to deliver it. If you're wondering how to become an Animal Hydrotherapist, find out more about the role and how you can achieve your goal by studying animal care courses online.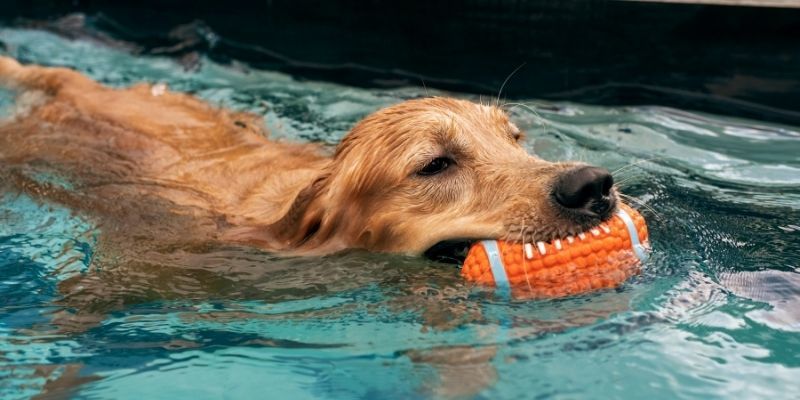 What Does an Animal Hydrotherapist Do? 
You, like many others, may be asking yourself 'What is animal hydrotherapy?', because the treatment and small animal hydrotherapy jobs are relatively new.  
When working in animal hydrotherapy centres, there are three methods of hydrotherapy you can use. While studying for animal hydrotherapy qualifications, you will learn how to utilise the following: 
Pool 
Animals perform swimming exercises that can improve flexion in joints, musculature, use of arthritic and dysplastic joints and cardiovascular fitness. 
Underwater Treadmill 
This method utilises the underlying principles of water and speed to maintain health, mobility, weight, and rehabilitation. It helps with intervertebral disc disease, post-surgical conditions, sporting injuries, neurological and joint conditions. 
Spa 
Non-exercise-based standing or lay-down treatment in warm water. Used for physiotherapy, stretching and range-of-motion exercises, pre-exercise warm up or post-therapeutic cool down. 
Through these various animal hydrotherapy treatments, animals can lose weight, improve overall function and alleviate their pain, helping them live a happy and healthy life for longer. 
Once trainee animal hydrotherapists have gained experience, they can progress into senior small animal hydrotherapy jobs, such as:
Area Team Supervisor
Training Manager
Regional Training Manager
You could also set up your own business after undergoing animal hydrotherapy training and become a self-employed Small Animal Hydrotherapist, where you can dictate your own hours and work more comfortably around your lifestyle.  
What Skills Do Animal Hydrotherapists Need? 
As the Small Animal Hydrotherapist role is dedicated to animal care, naturally, you'll need to be fond of animals and comfortable working with them.  
Being an Animal Hydrotherapist also requires a certain level of physical fitness and ability. You're in the water with the animals helping them perform specific exercises and movements, which isn't always something they naturally want to do. 
For this reason, as an Animal Hydrotherapist, you need to be comfortable working in awkward positions and restraining animals, which is why previous animal handling experience is desirable. It can be tricky at first, but once you and they get used to the process, being an Animal Hydrotherapist can be really enjoyable, especially as you see your patients improve as a result of your sessions. 
As the role involves a lot of movement through water, you also need to be able to swim. Animal Hydrotherapists must also be observant and in tune with where to draw the line with the animal's abilities. Good communication skills are also essential for an Animal Hydrotherapist.  
Aside from the physical aspects, you'll need to have an interest in animal anatomy and the science behind treatments.  
Why Become an Animal Hydrotherapist? 
Animal hydrotherapy provides a lightweight way for animals to recover from injuries, relieve chronic conditions or partake in low-impact exercise. As its benefits are becoming more realised, the demand for trained Animal Hydrotherapists increases, calling on more people to work in this branch of animal rehabilitation. 
If you're considering this career, there are a host of benefits to small animal hydrotherapy jobs. Getting in the pool with animals can be a fun and enjoyable experience, not to mention helping them maintain or return to good health is incredibly rewarding. As a Small Animal Hydrotherapist, you'll work with animal clients on a regular basis and watch as their conditions improve. 
It's also a great way to work up close with a range of species. You could specialise in canine hydrotherapy or even work with horses as an Equine Hydrotherapist! Alternatively, you could help a range of small animals by having a broader clientele as a Small Animal Hydrotherapist. 
What's more, depending on your client base your hours can be flexible. There's also growing scope for progression as the job market expands, plus the potential to open your own facility as a self-employed Animal Hydrotherapist. 
So, if you're a lover of animals and enjoy a swim, this could be an exceptionally fulfilling career choice.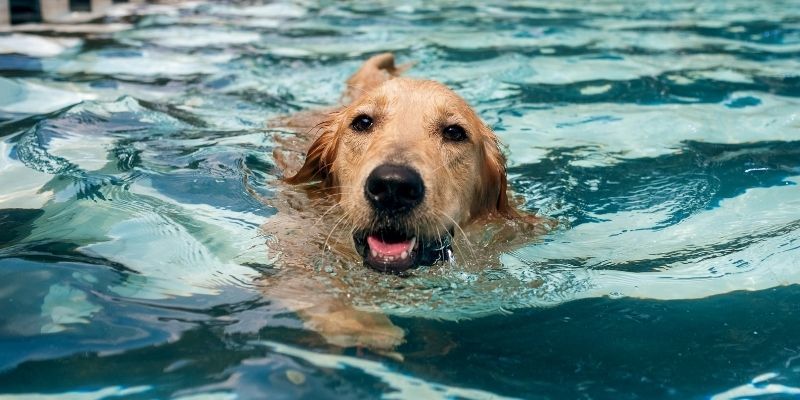 What Do You Need to Become an Animal Hydrotherapist? 
We have covered the skills needed for small animal hydrotherapy jobs, so now we will look at the animal hydrotherapy training and education you need.  
There are no set entry requirements for becoming an Animal Hydrotherapist. Each company will set its own but as you'd expect, relevant experience and animal hydrotherapy qualifications will increase your employment potential. 
Many animal hydrotherapy centres offer on the job training. So, if you're currently a Hydrotherapist, you can be taught the necessary skills to effectively work with animals. The same goes for any other animal-related professional who wants to move into small animal hydrotherapy jobs. Animal hydrotherapy training usually encompasses:
Canine and feline first-aid
Anatomy and physiology
Hydrotherapy theory
Pool water management
However, the requirements for small animal hydrotherapy jobs are gradually changing. The animal hydrotherapy field is now a professionally recognised area of complementary therapy, which means standards of education are increasing.  
For this reason, aspiring Animal Hydrotherapists are more commonly taking animal courses specifically tailored to animal hydrotherapy. By completing small animal hydrotherapy courses, you will become equipped with the skillset required and a full understanding of what's expected of you in the role. Not only does this get you industry ready, but it also sets you apart from other applicants vying for small animal hydrotherapy jobs. 
How to Study Animal Hydrotherapy Online 
Physical classes can be inaccessible for many if they have prior commitments they need to adhere to. Signing up for full-time classroom study is something that prevents many people from returning to education to pursue their ideal profession. 
Thankfully, you can study small animal hydrotherapy courses online, meaning you can requalify and work towards your new job as an Animal Hydrotherapist without affecting your schedule. 
You might be wondering how you can effectively study animal hydrotherapy online if it's such a hands-on profession. This is a valid query, however, there are plenty of online small animal hydrotherapy courses that successfully prepare learners for this line of work on a regular basis. Many of which are regulated by official governing bodies like Ofqual to ensure they meet rigorous standards. 
One such course is the online Level 3 Hydrotherapy for Small Animals Diploma, which is Ofqual regulated and approved by the Canine Hydrotherapy Association (CHA). It's also a recognised qualification as part of the membership criteria for joining the Institute of Canine Hydrotherapists (ICH). 
This online small animal hydrotherapy course teaches you how to complete non or partially weight-bearing exercises utilising the therapeutic properties of warm water. This allows you to provide excellent care to a variety of small breed animals such as dogs, cats, rabbits and more. 
During these animal care courses online, you study modules online that are vital to the small animal hydrotherapy profession, completing assignments and submitting a portfolio of evidence after each one. 
When you enrol on this online small animal hydrotherapy course, you are assigned a dedicated tutor who will review these submissions. They'll come back to you with grades and feedback to help you identify areas of weakness in your learning. This helps you stay on track and improve, so you're as ready as you can be when it comes to applying for small animal hydrotherapy jobs.  
There aren't any classes or deadlines, so you can work through these animal care courses at your own pace. This makes it easy to fit your learning around your schedule and shave off the time it takes to complete it if you have the capacity to work through the materials quickly. 
While some of your skills will be developed offline, the majority of your animal hydrotherapy learning can be effectively delivered online through our animal courses.
There's Plenty of Theory to Learn 
Getting animals to perform exercises in water is clearly a hands-on type of profession. However, a lot goes into learning about animals and the animal hydrotherapy process before you can competently deliver treatments. 
Through your online modules, you'll study the theoretical principles of animal hydrotherapy and treadmill therapy in addition to exploring academic guidance on the way these therapies can be used. 
You'll learn all about the many conditions small animal hydrotherapy treatments can benefit, such as orthopaedic, medical and neurological issues. So you can provide accurate and effective therapies. 
The Level 3 hydrotherapy for Small Animals Diploma will also cover first aid and how to handle small animal emergencies. Plus, how to practically administer animal hydrotherapy for small breed animals. You'll also learn about small animal behaviours in a therapeutic setting, as well as how to assess the likely outcome from animal hydrotherapy and whether treatment is suitable for specific cases. 
Another essential topic during you'll cover during these online animal courses is small animal anatomy and biology, and the basic requirements of administering small animal hydrotherapy. This includes assessing and handling animal clients, operating animal hydrotherapy equipment and other fundamental aspects for effective treatment. 
Finally, you'll be taught how to organise aftercare and how to communicate outcomes with owners. Plus, any paperwork requirements such as how to write reports about animal hydrotherapy treatments. 
You'll Get the Chance to Put Your Learning into Practice 
As much as learndirect's small animal hydrotherapy courses are delivered mostly online, it's essential they blend online theory with practical training. This helps you apply your knowledge in real-life scenarios, so you are better prepared to care for animal patients. 
The hands-on aspect of the Level 3 Hydrotherapy for Small Animals Diploma is carried out over 6 days of training and assessments. In this animal hydrotherapy training, you will work alongside a team of qualified and experienced Vets, Physiotherapists and Hydrotherapists, to get the best insight into the profession.  
You'll become familiar with essential animal hydrotherapy equipment like underwater treadmills, pools and hydrotherapy spas. Plus, you'll have the chance to work with animals as they receive rehabilitation and conditioning treatments. 
Through the 6 days you'll learn how to apply treatments in a working rehabilitation clinic. You will practise various techniques from pool hydrotherapy to advanced aquatic treadmill techniques. This will enable you to gain real life experience of the industry and work up close with diverse animal hydrotherapy cases in different stages of treatment. 
The 6 day animal hydrotherapy training can be completed at various times throughout the year. This makes it easier for learners to allocate time in their schedules to complete their practical animal hydrotherapy training, with minimal disruption to their lives.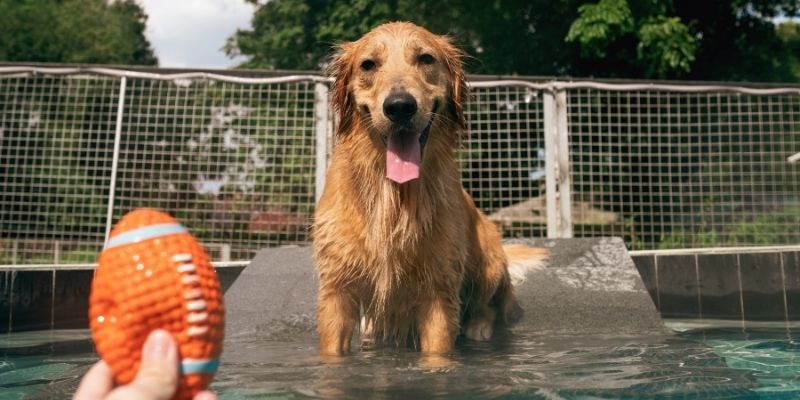 Other Online Animal Hydrotherapy Courses 
While it is still an unregulated profession, industry associations now exist that help training providers maintain professionalism and clinical standards. So, there are now a host of online animal courses that can help you qualify for small animal hydrotherapy jobs or advance your knowledge so you can take on more responsibility as a Small Animal Hydrotherapist. 
Some of the other online training courses you can take with learndirect that are registered on the Regulated Qualifications Framework (RQF) are: 
Small Animal Hydrotherapy Level 3 Certificate 
This introductory online training course teaches you the core principles and approaches to small animal hydrotherapy. After completion, you'll understand what hydrotherapy is and how it can be used to treat certain conditions in small animals. You will become familiar with common orthopaedic and neurological conditions. Plus, the surgeries performed to correct them and how to provide effective hydrotherapy treatment. 
Following this course, you can advance your knowledge by completing the Level 3 Hydrotherapy for Small Animals Diploma. Should you need to top up your knowledge in specific areas, there are also targeted courses like those dedicated to aquatic treadmill therapy: 
Aquatic Treadmill Therapy for Small Animals Level 3 Award 
This course provides an introduction to aquatic treadmill therapy for those with the Level 3 Certificate in Hydrotherapy for Small Animals. During the course, you learn to safely operate an aquatic treadmill and identify animals suitable for this form of treatment. 
Advanced Aquatic Treadmill Therapy for Small Animals Level 3 Award 
Ideal for those already qualified to work with small animals who possess the lower-level aquatic treadmill therapy award. In this course, you build on your existing knowledge to provide the next level of support. You'll learn:
How to conduct gait analysis
Identify abnormal posture
Understand how to review patient performance
How to use advanced aquatic treadmill techniques during therapy
Get Started Today! 
If you're considering becoming an Animal Hydrotherapist, these online small animal hydrotherapy learning distance courses will give you the essential knowledge for the role. They also incorporate practical training within a rehabilitation centre alongside qualified Animal Hydrotherapists and Physiotherapists. So, you can get the hands-on experience employers will be looking for. 
The remainder of the animal care courses is studied online, without any set classes or structure. This allows you to organise your education around your lifestyle and keep to your existing commitments. 
Find out more by speaking to one of our Course Executives on 01202 006 464 or contacting them online. Alternatively, click the link below to view our Level 3 Diploma in Small Animal Hydrotherapy in more detail.  
You can also keep track of all animal awareness days and events with our FREE calendar! Download it here.