What is Required to do Nursing Courses in University?
One of the most rewarding roles in the healthcare sector is nursing. Nurses are at the forefront of patient care, providing expert knowledge as well as support to patients and their families. If you have a compassionate nature and would love to be part of this country's healthcare industry, then working towards a nursing role could be the perfect fit.
For those of you keen to embark on this path, you are probably wondering what qualifications you need. Ultimately, if you want to become a Nurse, you will need to earn a degree. To do that, you are obliged to meet nursing degree entry requirements. Below, we have outlined what you need to do to study nursing courses at university.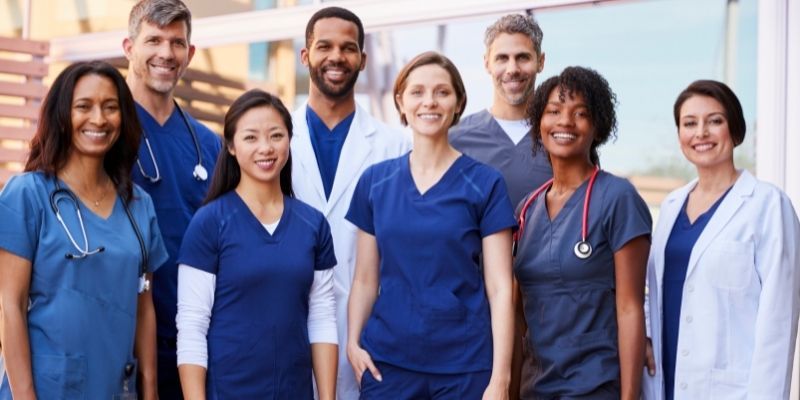 Types of Nursing
Nursing covers a broad spectrum throughout the healthcare framework. There are specific roles and levels of nursing, and if you want to study a nursing degree, university hopefuls should consider the sector that they want to work in. The four main fields include:
Adult Nursing
Children's Nursing
Mental Health Nursing
Learning Disability Nursing
While the disciplines are different, they are all bound by the desire to make a real difference to the lives of people in need. It is important to note that when it comes to nursing courses, UK learners should study a degree that caters to the specific field they want to work in.
Please note that you may need to study a dual field nursing degree, university hopefuls, should you want to work in two of the nursing fields mentioned above. Once you have earned a degree in your chosen nursing courses, you will be eligible to apply for nursing roles.
What Courses Do You Need for Nursing?
A nursing degree is a necessity if you want to become a Nurse, but you need to gain other qualifications before you reach this stage. It is important to note that nursing degree entry requirements differ depending on the university. This is because higher education establishments set their own entry requirements. Generally, though, you will need the below qualifications to become a Nurse:
GCSEs
To begin with, you will require a range of GCSEs, including in English, Maths, and a Science subject. If you did not achieve these qualifications at school, then you can study a range of GCSE courses online with learndirect.
Some nursing degree entry requirements may also accept Functional Skills as GCSE alternatives, but it is essential that you check this with your chosen university.
A Levels
Generally, nursing courses at degree level will require you to have three A-levels, of which you can study online if you do not already possess these qualifications. Some universities specify the A-level subjects, with some requesting grades in a Science subject or Social Science subject. Many nursing courses, UK residents, allow equivalent qualifications as part of their nursing degree entry requirements, which is explained below.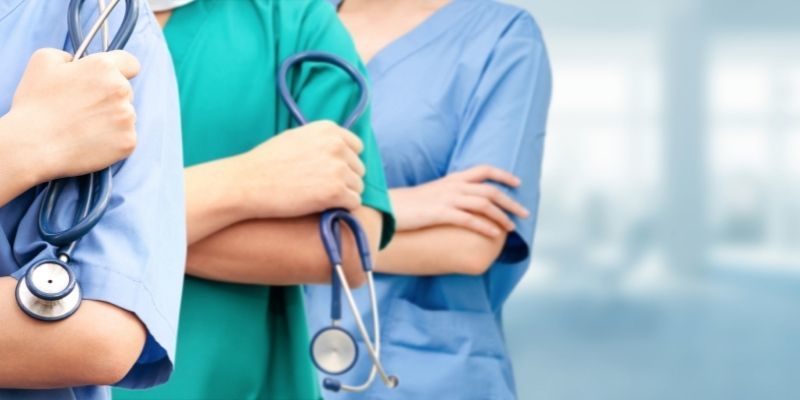 What Access Course Do I Need for Nursing?
Access to Higher Education Diplomas are widely recognised as the equivalent to 3 A Levels as they are Level 3 qualifications. If you don't currently have A Levels and would like to gain a foundation-level knowledge of nursing before studying a nursing degree, university hopefuls should consider an Access to Higher Education Diploma course.
With learndirect, you can study an Access to Higher Education Diploma (Nursing) online. The accredited course covers a range of industry-related knowledge, skills and techniques, including the roles and responsibilities of a Registered Nurse. You will also be taught a range of academic skills that will prepare you for university.
Regardless of the area of nursing you want to pursue, an Access to HE Diploma course will put you in a strong position when it comes to applying for a nursing degree. University hopefuls must check the nursing degree entry requirements before they apply to make sure that they accept Access to Higher Education Diplomas.
By enrolling on an Access to Higher Education Diploma course with learndirect, you will have the freedom of studying at your own pace and in your own time. This is because the Access to nursing course is taught 100% online, meaning that a computer/laptop and a stable internet connection is all you need! You will also benefit from the following during your Access to nursing course:
An Individual Learning Plan that details the dates of your article submissions so that you can stay on track
24/7 access to all online learning materials
Study at your own pace – you have two years to finish the Access course but on average, our students take 9-12 months to complete it
Which Universities Do Nursing Degrees?
There are many universities across the UK that provide nursing courses. It is important to do your research when you select the right establishment for you. When making this decision you need to think about the main goal you want to achieve.
There are many university degrees that will lead you towards a career in nursing, but if you want to progress towards the highest level and earn a decent salary, you should aim to get the best education possible.
The UK has the longest tradition of providing nursing education following the establishment of the country's first Nursing School in 1860. When it comes to choosing nursing courses, UK learners should consider the following universities:
University of Liverpool
University of Edinburgh
University of Glasgow
University of Bradford
University of Sunderland
The below universities are also known for having good nursing courses:
University of Huddersfield
University of East Anglia
University of Leeds
University of Keele
University of Nottingham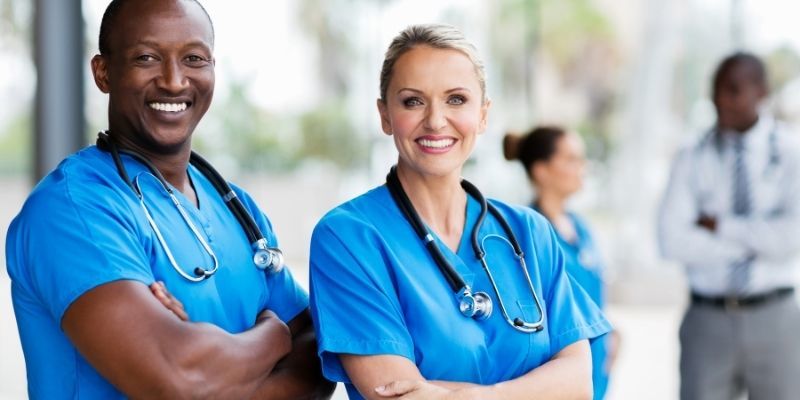 What is a Starting Salary for Nurses?
After achieving your nursing degree, university graduates will be able to apply for nursing roles. The average starting salary for an NHS Nurse in the UK is around £24,000. As expected, the more experience you have, the higher the salary, so you could potentially work towards a salary of around £31,000 and upwards.
Senior Nurses, such as Advanced Nurses, Lead Nurses, Modern Matrons and Nurse Consultants can warrant higher salaries, ranging from around £38,000 to £73,000.
Kick-Start Your Nursing Journey Today!
If you want to work towards a rewarding career in nursing, then one of the essential things you need to achieve is a nursing degree. University hopefuls have plenty of avenues that they can go down to secure a spot in higher education, as mentioned throughout this page.
To find out more information about the nursing courses options available to you, speak to one of our Course Executives by calling 01202 006 464. Alternatively, you can contact us online to find out more details about your academic options. Take charge of your future today!