Nursing is a varied and fulfilling career, supporting members of a community either in a hospital setting, a GP practice, or visiting them in their homes. Now more than ever, nursing careers are highly coveted, and if you want to embark on your own nursing career path, then continue reading! 
As a Nurse, you'll need to be a dedicated and determined individual who is passionate about helping others. You'll need to display calm and caring traits as well as a broad knowledge of healthcare. To develop your knowledge, you will need to study nursing courses, for UK residents. 
Patients not only depend on you for medical treatments but also as a source of support through challenging times. To become a fully qualified Nurse you will have to complete an undergraduate degree in nursing. This is usually completed at university over a 3–4-year period. 
An alternative option is a post-graduate degree if you already have an undergraduate degree in a related field. Nursing apprenticeships are also an option, combining your studies with practical hands-on experience. You will be working full-time whilst completing your qualification. 
Both universities and apprenticeships require you to have qualifications to support your application. Read on to learn what qualifications you will need to get started on a rewarding journey towards your nursing career. 
GCSEs 
When asking yourself 'how do I start my nursing career?' then the first thing you need to consider is your studies. If you are starting from scratch and are considering the possible nursing career paths you can take, then you need to go back to education.  
GCSEs are introduced to us during our mandatory school years, but not everyone achieves the qualifications they wanted at 16 years old. If you are keen on pursuing an NHS nursing career, then you will require GCSE qualifications. 
Most universities ask for 5 GCSEs to support your application. They will be looking for Maths, English and Biology at grade C/4 or above. Some universities will accept equivalent qualifications such as Functional Skills Level 2. However, it's best to check with the admissions office of your desired institute before enrolling. 
Level 2 qualifications in Maths and English prove you have the basic literacy and numeracy skills required for higher education, while a Biology GCSE gives you an insight into human biology. This will prepare you for more in-depth studies during further and higher education. 
If you do not currently have GCSEs, then you can study them with learndirect from the comfort of your own home thanks to our online learning solutions.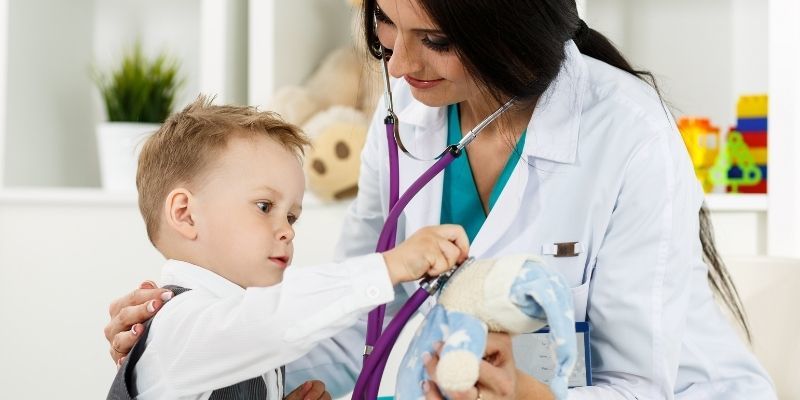 A-Levels 
The next step in your pursuit of a nursing career once you have the GCSE results you need is to study for A-Levels. 
A Levels are internationally recognised school-leaver qualifications, and they are usually completed by UK students between the ages of 16 - 18 years old. However, not everyone achieves these qualifications at the time. 
Universities will usually look for 2/3 A Levels to support your application to an undergraduate degree, so if you don't currently possess them, there is no need to worry, your career aspirations in nursing are still intact! 
With learndirect, you can study A Levels online thanks to our extensive portfolio of subjects. This option is ideal for anyone who has existing commitments, such as full-time work or childcare. Being able to study your course online will give you the freedom to learn around your daily routine. 
For nursing careers, UK learners would be best choosing an A Level in Biology and Psychology. This will give you a good chance of getting on to a nursing degree course. Studying A-Level Biology will build on the knowledge you've gained in GCSE in greater depth. You will have an even stronger grasp of human biology and physiology that will prepare you for further studies. 
A-Level Psychology is a social science that complements health and social care nicely. Through your Psychology A Level you will develop your analytical and critical thinking skills, as well as gain a deeper understanding of human behaviour and emotions. 
Access to Higher Education Diploma 
Traditionally, A Levels were the only route to university, but more universities are now open to accepting Access to Higher Education Diplomas, which are the equivalent of 3 A Levels and are alternative Level 3 qualifications. 
The Access to Higher Education Diploma (Nursing) will prepare you for university and will give you a foundation of knowledge that will provide a base for your academic learning. Access to HE Diploma courses for nursing are specifically designed to get the student on to a corresponding degree course. 
Therefore, the course content is highly relevant and will put you at an excellent starting point for degree-level study. While studying these online nursing courses, you will explore a range of topics, including: 
Health and wellbeing 
Cell Biology 
The history of the NHS 
Human nutrition 
Psychology 
The nervous system 
Social factors in the health and social care 
Understanding dementia 
Mental health and illness 
Equality and diversity within healthcare and more 
Access to HE Diplomas are also more cost effective and time efficient than taking multiple A Level courses. Instead of taking 2/3 courses, you will only need to take one. Plus, you get the benefit of completing the course online from the comfort of your own home. Other features of our Access to HE Diploma courses for nursing include: 
Individual Learning Plan – You will be issued with this plan as soon as you enrol. It will outline the submission deadlines of your assignments, helping you keep on track of your studies 
Tutor support – All of your assignments will be marked by an experienced tutor, who will provide you with feedback to help you navigate through your diploma in nursing 
No exams – Unlike A Levels, there are zero exams involved in our Access to HE Nursing course. Instead, you will complete a series of online assignments 
Complete within 1 year – You have two years to complete our Access to Higher Education Diploma in Nursing, but as you have the freedom to study at your own pace, you can complete it much faster! In fact, our learners on average take just 9-12 months to secure their qualification 
Although the overwhelming majority of universities will accept an Access to HE Diploma, some do not. So, if you have your heart set on a specific institute, then it's best to check the entry requirements before enrolling in the Access to HE Diploma.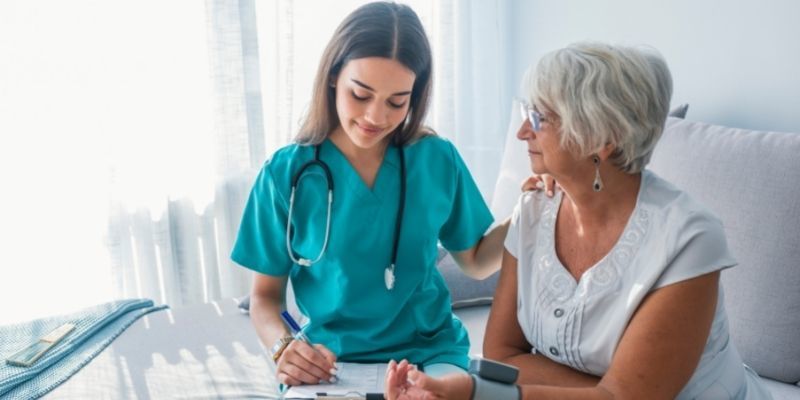 Degree 
The next step in your academic journey is to study for an undergraduate degree in nursing that is approved by the Nursing and Midwifery Council (NMC). There are various NHS nursing careers that you can pursue. The above qualifications are required regardless of the sector you progress into, but when it comes to degrees, there are differences. We have outlined below what degree path you can take depending on the type of Nurse you want to become: 
Adult Nurse 
To become an Adult Nurse, you will need to complete an undergraduate degree programme that is accredited by the NMC. Usually, this course for Nurse hopefuls will take three years to complete full-time, but there could be options for part-time and blended courses. 
During your degree studies, there will be a mixture of academic learning and experience working directly with patients and families within various settings, including hospitals and patients' homes.  
These nursing courses, UK learners, can be completed in two years via a postgraduate programme if you have received Accreditation of Prior Learning (APL). You will only get this if you already have a degree in a health-related subject and have undergone clinical practice in a relevant setting such as a care home. In terms of degrees, the following subjects could make you eligible: 
Life and health sciences 
Psychology 
Biological sciences 
Social sciences 
Children's Nurse 
To work as a Children's Nurse (Paediatric Nurse), you will have to take a similar route to that of an aspiring Adult Nurse. An NMC-approved undergraduate degree programme will be split in two, with half the course involving direct experience with patients in a clinical practice, and the other half consisting of academic study. 
You may qualify for Accreditation of Prior Experiential Learning (APEL) if you have an existing degree in a relevant degree subject, such as: 
Life and medical sciences 
Psychology 
Social work 
Mental Health Nurse 
Mental health is one of four disciplines that you can study in a nursing degree, which must be approved by the NMC. Most nursing courses, UK learners, will run for three years on a full-time basis, but this could be reduced to two if you achieve APEL. 
You will only receive this status if you already have a degree in a health-related subject, such as one of the following: 
Life and medical sciences 
Social work 
Psychology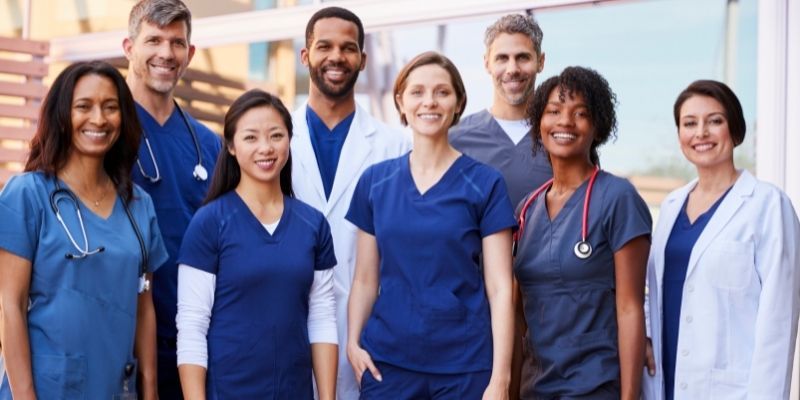 Learning Disability Nurse 
Like all other nursing disciplines mentioned, your best route to becoming a Learning Disability Nurse is by studying an NMC-approved undergraduate degree in nursing, focusing specifically on learning disability nursing.  
It may be possible for you to receive APEL if you have the right level of experience and have a degree in a subject that is in the field of: 
Health 
Biology 
Social sciences 
Studying From Home 
With learndirect, you can gain all the qualifications you need prior to university. We offer a range of GCSEs and A Levels, as well as an Access to HE Nursing Diploma, all of which can be completed online via our industry-leading digital platform. 
GCSEs and A Levels must be regulated by Ofqual regardless of who provides them. Access to HE Diplomas are regulated by the QAA. This means you'll receive the same qualification from an online learning provider as you would at a physical college. 
Studying from home enables you to get back into education without impacting on your other commitments. You won't have to rearrange your schedule to attend physical classes or miss out on any special events as you're in control of your learning. 
So, you're able to relax and enjoy your learning at a pace and place that suits you. The only date you'll have to work towards are your exams if you decide to take GCSEs or A Levels. These exams can be taken at a test centre near you or virtually. 
Being able to engage with your learning in a way that works for you means you're more likely to enjoy studying. Simply enrol online and begin learning whenever works best! 
Start Your Nursing Journey Today! 
Whatever direction you decide to go in, learndirect could have the course to help you into a fulfilling career in nursing. As one of the UK's leading online learning providers, we offer a range of courses from A-levels to Access to Higher Education Diplomas.
Our courses are guided by expert tutors that provide constructive feedback and assistance when needed. We also have flexible payment options to help you spread the cost. 
If you're ready to consider your nursing career options and would like to enrol, speak to one of our Course Executives on 01202 006 464 or contact us online. Alternatively, click below to explore our course offering.