25% OFF
Save £82.50 - Don't miss out!
Legal Aspects of Healthcare
Get in touch with us and we'll call you back
Get in touch with us and we'll call you back
OUR PASS RATE
Healthcare
(National Average 61.8%)

85.5
%
SALE

Savings End Midnight Tuesday 12th December

SALE

Savings End Midnight Tuesday 12th December
Legal Aspects of Healthcare
About the Legal Aspects of Healthcare Diploma
Every industry has its own set of laws which must be adhered to. Anyone working in or planning to work in the healthcare sector should have a comprehensive understanding of the laws that are in place. This course has been designed to give students the information they need to become successful medical or healthcare professional.
The course spans across nine separate informative modules. These engaging online units cover everything from employment and health and safety laws to accountability, consent and mental health law. In addition to this, the course also touches on handling complaints, confidentiality and legal issues relating to property.
Who should study this course?
This home study course is aimed at individuals who want to work in the healthcare industry and do not yet have an understanding of the relevant legislation. The qualification is also suitable for current healthcare professionals who are looking to expand their knowledge.
You do not need to have any prior healthcare experience if you want to enrol on this course. All we ask is that you have in interest in the topic; that you have access to the internet and a computer; and that you have the drive to succeed with your home study course.
What happens after the course?
By the end of this home learning experience, you will have a functioning knowledge of healthcare law in the UK. This new found knowledge can be applied to your current job, used to secure a new position or channelled into further study.
There are plenty of areas in which this course will come in useful. All medical and healthcare professionals need to know the laws which apply to them. Jobs where this health care law qualification would come in useful include but are not limited to:
Medical paralegal
Medical lawyer
Nurse
For more information about this course, give us a call on this number: 01202 006 464
Modules
The Framework of Accountability
Employment Law
Health and Safety Laws
Consent to Treatment and Research
Standards to Confidentiality and Record-Keeping
The Statutory Framework for Healthcare and the Handling of Complaints
Legal Issues Relating to Property
Mental Health Law
Specialist Areas
Entry Requirements
There is no experience or previous qualifications required for enrolment on this course. It is available to all students, of all academic backgrounds.
All course fees, inclusive of all payment plans including our Premium Credit Limited option, must be settled before certification can be ordered.
*You will have access to the course for 24 months.

Assessment
Assessment Method
After each lesson there will be a question paper, which needs to be completed and submitted to your personal tutor for marking. This method of continual assessment ensures that your personal tutor can consistently monitor your progress and provide you with assistance throughout the duration of the course.
What's Included
All study materials
Study Guide
Full Tutor and Admin support
Course Texbook
For this course you will be required to purchase the textbook Speller's Law Relating to Hospitals (Finch, 1994).
Qualifications
On successful completion of your course you will receive the learndirect Certificate of Completion of Training in Legal Aspects of Healthcare.
Your course certificate will also state the number of CPD points/hours the course is eligible for.
View a sample of the certificate (opens in new window)
learndirect is one of the largest integrated providers of courses and qualifications, training, and employment services in the UK
Each year around 6,000 businesses equip their staff for success with learndirect
learndirect have helped more than 75,000 businesses equip their employees with the skills needed to improve productivity.
Almost 700,000 maths and English test passes have been achieved with learndirect.
300,000 people fulfilled their career ambitions last year with learndirect.
Over 250,000 apprentices have achieved with learndirect.
OUR PASS RATE
Healthcare

85.5
%
(National Average 61.8%)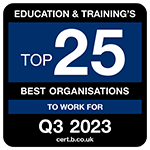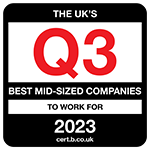 Sign up to our Newsletter