GCSEs provide the first formal record of your academic ability and potential. If you sat these at school, you'll remember how your whole future seemed to depend on the outcome of your GCSE results. While the reality may not be quite so dramatic, GCSEs do, in fact, play a huge part in your post-16 pathway.  
Thankfully, there is something you can do about it now if your GCSE results weren't what you needed the first time around. 
As minimum requirements and a barrier to entry for most roles and university courses, GCSEs are arguably the most important qualifications you can do. A Level study will only get you so far without strong passes in the core GCSE subjects. 
Studying GCSEs provides you with an essential foundation in a range of subjects. It allows you to focus on topics of interest and gives you the chance to explore them deeper in A Level study. They act as an educational gateway, unlocking access to higher education and further fields of study while providing the footing of whichever career you decide to pursue.
However, the value placed on GCSEs is not so clear cut. Universities often set their own entry requirements, which can vastly differ depending on the institution. Employment can also be subjective, with many external factors affecting recruitment. Examinations though insightful, don't provide an absolute indication as to a candidate's abilities. 
Character traits like resilience and tenacity, along with prior experience, can be highly desirable with both prospective employers and educational institutions.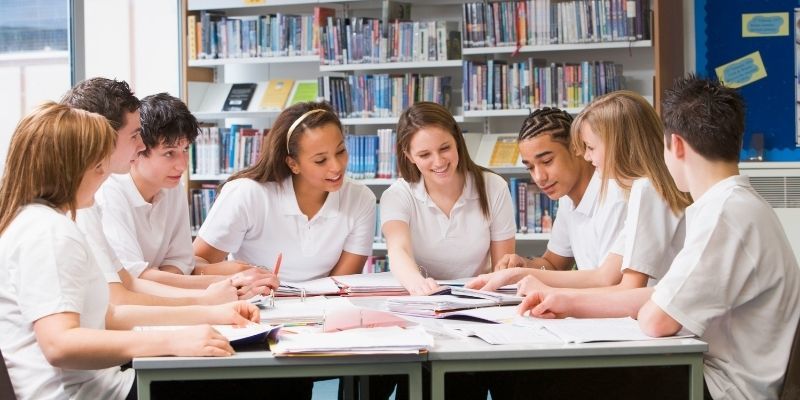 You may be reading this having failed to reach a pass mark in any of your GCSE subjects. You could have achieved a C/4 or above in a subject or two, or you may not have sat them at all. 
No matter the GCSE grades you have or stage in life you are at, GCSEs can still play a huge part. Not just a qualification for teens, many adults now sit them in later life to open up opportunities. 
Their Importance in Your Personal Development 
Learning is crucial for your personal development. It increases your confidence, which is a trait common in those successful in work and their personal lives, and something we all strive to have. 
When you know something, you're more self-assured and comfortable dealing with the subject. By exuding confidence, you are more likely to flourish in interviews, be comfortable when meeting new people, and come up with ideas when you have to think on the spot. 
GCSEs not only test your academic ability, but they also equip you with transferable and essential life skills that can help in many social settings. 
Communication – Communicating ideas in discussions or structuring arguments for assignments in your GCSEs will help you to present well in meetings and instances of public speaking. 
Decision-making – If you're backed by knowledge, data and have a thorough understanding of your subject area, you're poised to make better decisions. 
Meeting challenges – Through your GCSE studies, you become accustomed to completing assignments before deadlines. This prepares you for the projects you'll face in work or higher education, making them less daunting. 
Receiving feedback – Learning to take constructive criticism from teachers in your GCSEs helps you see the value and lessons in listening to others. By not shying away from this, you'll be more comfortable leading projects and taking charge. Reacting positively to advice and support and becoming a better leader. 
By studying GCSE courses, you will enhance your knowledge. Increasing your ability to complete everyday tasks and take on more duties in the workplace.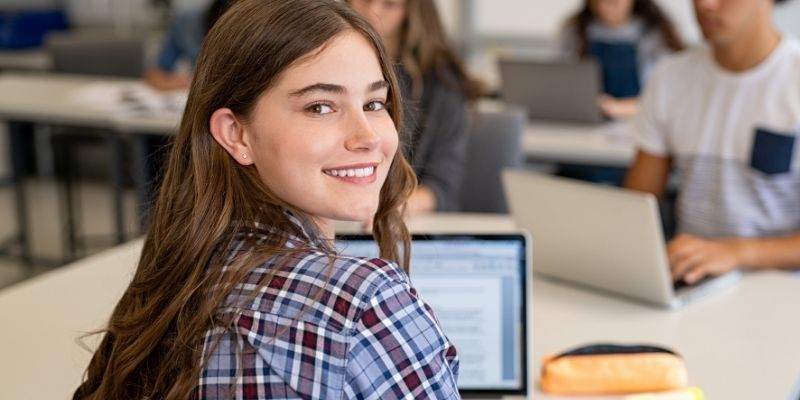 Whether it's how to write an email, think creatively, interact with others, or to budget your finances, GCSEs give you essential practical skills for your personal and working life. 
The Benefits of GCSEs In Work 
The importance of GCSEs in your working life will depend on where you are in your career. If you are many years into a career and are looking to take the next step in your company, you may find your experience alone is sufficient. 
However, some roles will require a minimum number of qualifications. This could be due to an industry standard or just company policy. Regardless most employers expect a basic level of literacy and numeracy, and GCSEs are a good way of measuring that. 
If you're just entering the job market and GCSEs are the only qualifications you have, there won't be much else on your CV. In this instance, GCSEs will be very important as they help employers quickly compare you against the competition. 
In many jobs, you'll need a grade C/4 or above in English and GCSE Maths, as they are core subjects. Some apprenticeships also expect certain grades at GCSE. The advanced ones looking for five GCSEs at grades A*-C (4-9), including English and Maths. 
The more GCSEs you have at a higher grade, the more freedom you will have to explore different roles. Plus, you'll have the potential to earn a higher wage. 
In Education 
If you want to go into further or higher education, then the course you wish to study will determine your need for GCSEs. 
Not all courses and institutes require them. Some online course providers, for example, don't always require GCSEs for A Level study. There is a distinct advantage, though, to having that foundational knowledge.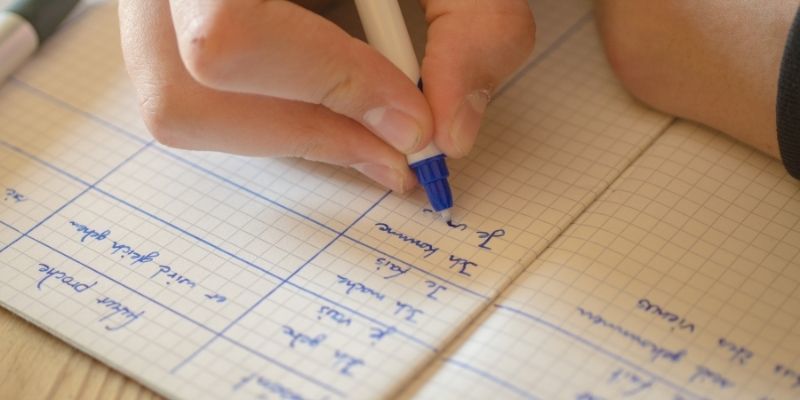 However, many universities specify GCSEs as well as A Levels (or equivalent) to study their courses. Most expect to see Maths and English grade C/4 as a minimum and usually at least 3 others of the same grade or higher. 
Many universities are willing to look past these requirements if an applicant has a lot of relevant experience. However, there is no denying the benefit of gaining GCSEs purely from a knowledge perspective. 
Each university sets its own entry requirements. If you know you want to study a degree, it is best to look into this before starting your preliminary studies. 
How You Can Get GCSEs 
With more options open to mature students to gain GCSEs, they are increasingly being studied in later life. You can study the ones you need at your local college or complete GCSE online learning courses, just as you can complete distance learning A Levels. 
What you choose here will likely depend on how much time you have to commit to your GCSE studies. If you are free during a traditional college timetable, or if there are evening classes that suit, then you may choose to study your GCSEs as a college nearby. 
If you have to learn around prior commitments that don't allow for study during the day or specific class times in the evening, online training courses may be better for you. 
With distance learning, you don't have to wait for the start of term to begin. There are also no physical classes or timetables to stick to, so you can complete the work when it suits you. Most GCSE courses provided through distance learning can be completed within a year, meaning you can work through them quickly and obtain your qualifications faster than you would in traditional, structured settings. 
If you want to gain more than one GCSE, we wouldn't advise studying more than two at a time. If you're looking to study online, you are already trying to fit this work around a busy lifestyle. Two in some instances may be too much. Take the time to realistically consider how much time you can commit to getting these qualifications. You don't want your grades to suffer because you took on too much. 

GCSE Grade Equivalents – Functional Skills 
Since most jobs and universities look for GCSE Maths and English as the minimum requirement, we also offer a Functional Skills in Maths and English course. The GCSE grade equivalents provide you with a grade C/4 in both subjects, as these GCSE grade equivalents are designed solely to give you the foundation of knowledge needed to progress. 
There are only 3 units and 15 guided hours of study. Taking Functional Skills GCSE grade equivalents in Maths and English could therefore be a quicker alternative to gaining the qualifications you need. 
GCSE Grade Equivalents – iGCSEs 
Another excellent option for GCSE grade equivalents is the iGCSE home study courses. These are provided to both UK and international learners, and they give you the exact same learning outcomes as the traditional GCSE.  
Also delivered by distance learning providers, you can complete these GCSE grade equivalents from home. Plus, they are offered in the same or a very similar array of subjects, so you can complete an iGCSE English online or an iGCSE Physics, it's up to you! 
Study GCSEs and Their Equivalents with learndirect 
Choosing the right GCSEs to meet your learning objectives is an important decision. So, it's wise to take some time to consider your goals and the path most likely to get you there before you embark on your studies. 
learndirect is the UK's leading distance learning provider. With many GCSE courses and GCSE grade equivalents available to study online, we can help you reach that goal.  
We also have separate exam and mock exam options to help you get ready for your final assessment. Whether you're looking for GCSE History past papers, a GCSE English Language 9-1 Edexcel specimen paper or a Maths revision test, we can help! 
Find out more about what GCSE and alternative courses we offer by speaking with our Course Executives on 01202 006 464 or by contacting us online.  
Alternatively, you can click below to explore our online GCSE courses or click here for an explanation of the new GCSE grading system.