Why the World Needs Engineers
If you're fascinated by ingenuity and innovation, there's arguably no other career that allows you to explore your inventive side more than engineering.
Without engineers, the world would look nothing like it does today. Engineers are the sole drivers behind changes in human civilisation, helping us overcome everyday obstacles as well as life-threatening issues like poverty and climate change.
In short, engineering contributes to almost every aspect of our lives. Each industry can benefit from changes to its framework that can improve its performance, and with industry evolution showing no signs of slowing down, the demand for engineers is rising dramatically.
What is Engineering?
Engineers are professional problem solvers. They are specialists in their area of expertise and are paid to point out problems that they can solve with new ways of thinking. This means they aren't just ideas people, they also need to back up these theoretical concepts with practical solutions.
As such, engineering is one occupation that manages the whole aspect of driving change. Engineers come up with mind-blowing ideas that will make a difference, then design the plans and create the end result.
This involves creating prototypes to test out their concepts, before putting them into serious effect. Their ability to put ideas into motion is so renowned, they often work with other creative minds who find it hard to convert their ideas into practical applications.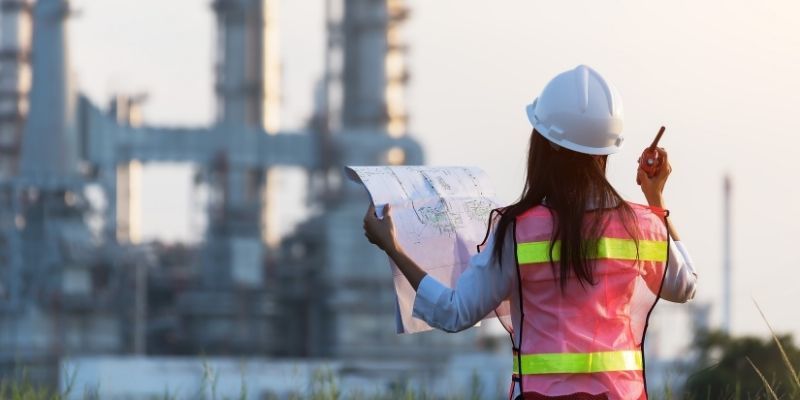 Different Types of Engineering
As engineering drives change across the world, there are a lot of subcategories that fall under the engineering umbrella. For this reason, there are many fascinating ways you can work as an engineer.
If you're passionate about fighting climate change, you can use your creative mind to discover sustainable solutions. Or if you're concerned with the rise in social issues and incompatible living conditions, you can help engineer new housing concepts that meet the needs of those who are in need in different societies.
If you're the creative type, you could work in:
Civil Engineering
Many people are curious as to what is civil engineering, when it is probably the most recognised avenue in the engineering industry. Civil Engineers are tasked with designing various infrastructures like buildings and bridges. As such, they need to have a good comprehension of architecture to effect impactful designs.
Mechanical Engineering
Another well-known area of engineering is mechanical engineering. In this line of work, your focus is on making the machines that make life more streamlined and efficient. This could be highly practical designs like heating systems, or eccentric and futuristic creations like cars and robots, so it speaks highly to those who are big kids at heart!
Aerospace Engineering
If you're fascinated with planes, satellites and anything that travels through the sky, you could take your skills into aerospace engineering. Besides designing new crafts that save on fuel and beat time records, you will also be focused on making sure every craft you work on is safe for the passengers on it.
Electrical Engineering
As an electrical engineer, your role revolves around thinking up, testing, designing and supervising the creation of electrical equipment. Similarly to mechanical and aerospace engineering, you can be involved with the designs of car engines and certain aircraft systems. However, it will only be those that are electrical-based. You will also help build radar and navigation systems, communications systems and power generation equipment.
Software Engineering
Software Engineers use the systemic application of engineering processes to develop computer software. In this job, you can work on anything from computer games to mobile applications, operating systems and database design. Essentially anything in the online landscape.
As such, you will need to be confident in writing and testing code, refining processes and making sure your digital designs meet the needs of the end-user.
Chemical Engineering
This avenue is also a large side-step out of the traditional engineering realm. This is because chemical engineers are focused on microbiology as opposed to physical structures. The problems they solve revolve around altering the chemical, biochemical and physical states of a substance to transform it into something else, for instance making plastic from oil. Their aim is to pioneer valuable new materials and techniques.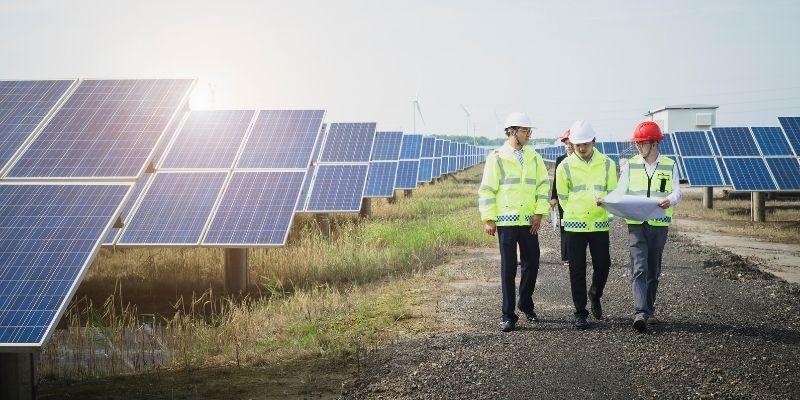 How to Become an Engineer
Any form of engineering takes considerable knowledge and skill, so if any of the above engineering roles take your fancy, you will need to be committed to gaining the necessary skills and qualifications.
You tend to need a degree in engineering or a highly related topic in technology to become an engineer. Though some have transitioned into the fields with degree level qualifications in Maths, Computer Science and Physics. In many cases, you may be required to do an engineering conversion course if your degree isn't directly related to engineering.
If you are going to study engineering at university, you may need different qualifications for your engineering degree depending on the type of engineer you want to become. For instance, aspiring chemical engineers usually need to have a chemistry A Level, whereas other engineering courses would be satisfied with A-level Maths and Physics.
More recently, engineering courses have become available that enable you to get the Level 3 qualifications you need for your engineering degree, without the need to study A Levels. An Access to Higher Education Diploma (Engineering) is a prime example of this. The course can be completed at home at your leisure as it is fully online, what's more, you can have it finished within one year. However, you have two full years to complete it if you need it.
Study Engineering Courses Online
You can study engineering courses online with learndirect that help you get university ready quickly and efficiently. Our online engineering courses give you the equivalent of 3 A Levels, so you need not go back to college to study for individual qualifications.
By studying our Access to Higher Education Diploma (Engineering), you will be on the fastest route to university-level study. This means you can reach your end goal of becoming an engineer faster than otherwise possible.
During the course, you will delve into the elements required to understand the fundamentals of engineering at university, such as atomic structure, chemical change, mechanical science, and mechanical engineering.
Since mathematical skills are essential for engineers, the course also covers important modules on algebraic methods, calculus, trigonometry and more. If you have been out of education for some time before enrolling, you will also explore modules aimed at improving your study skills ahead of studying a degree.
With this course under your belt, you will be fully prepared for any of the following bachelor's degrees in engineering:
BSc (Hons) Engineering
BSc (Hons) Software Engineering Management
BSc (Hons) Computer Engineering
BSc (Hons) Applied Engineering
BSc (Hons) Civil Engineering
BSc (Hons) Chemical Engineering
BSc (Hons) Mechanical Engineering
BSc (Hons) Electrical Engineering
After which, you can work towards engineering roles in:
Aerospace
Construction
Mining
Agriculture
Architecture
Robotics
Software
Civil Engineering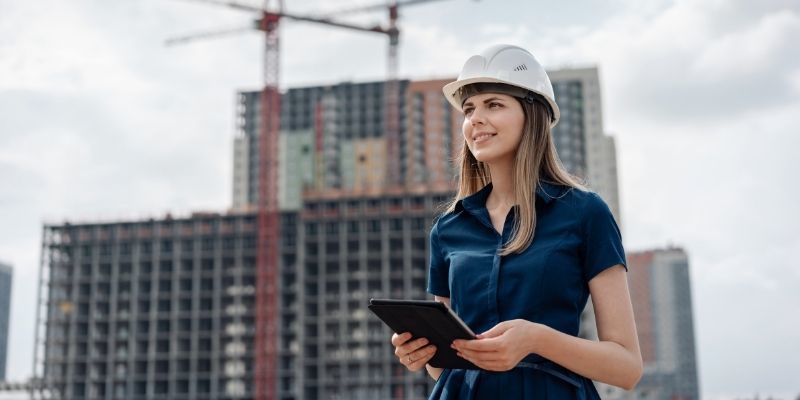 Enrol Today
If you want to contribute to a better world, becoming an engineer is the perfect way to take current industries to new heights. You can combine your role with your passions and strive to affect substantial in areas close to your heart.
By studying the Access to Higher Education Diploma (Engineering) with learndirect, you will be able to pursue engineering at degree level. This will open the door to fascinating and important areas of study and help you find your feet in the engineering world.
Find out more about what this future could hold for you by contacting our Course Executives today! They can run through our online engineering course in detail, so you know exactly which modules you will learn and the level of support you will be provided.
Our team are free to talk via phone on 01202 006 464, or online via our website.