Continuing your education can bring with it a world of adventure, possibilities and reward. Not only can it provide you with skills that enhance your confidence and expand your abilities, but it can also enable you to access incredible opportunities, many of which are gated and reserved only for those who commit to specific higher-level study programmes.
If you want to enrol on a higher education course or degree programme but do not have the A-level qualifications required, online Access to Higher Education (HE) Diplomas, otherwise known as Access courses, could be your fast-track ticket. These Access diplomas are designed for adult learners and those who have missed out on their A-level grades the first time around and now want to progress to higher education. 
As an A Level alternative, there are a host of questions learners have about these direct Access courses. Our Access course FAQs aim to put all your queries about the Access to HE diploma to rest and offer a complete guide to the Access to Higher Education Diploma, from the cost to understanding the UCAS Tariff point system. 
After soaking up the facts about Access courses, you can make your next steps with confidence into the world of higher education. 
What is an Access Course?
Access to Higher Education Courses are designed for adults who want to go back to education with a view to going to university, but who do not have A-levels or other Level 3 equivalent qualifications. For this reason, Access courses are ideal for people who have had some distance from learning, or who have had a gap from their studies since school. 
Access to HE Diplomas get you ready for studying at university, without having to go back to college for two years to get your A-Levels.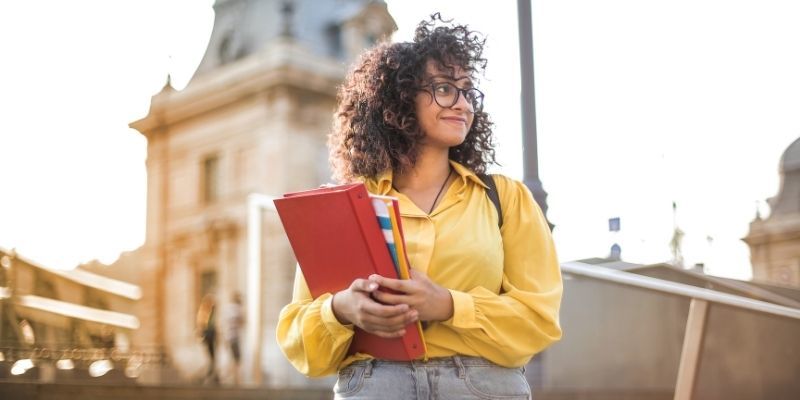 What is an Access Course Equivalent To? 
The Access to HE Diploma is an alternative qualification to A Levels or BTECs (Level 3 qualifications) for applications to university. As such, Access to HE Courses will give you a Level 3 qualification which is Ofqual and QAA-approved. This makes sure that Access course providers are assessing your qualifications at the right level to prepare you to go to university (in this case, Level 3). 
QAA simply means 'Quality Assurance Agency' for higher education. Ofqual is the Office of Qualifications and Examinations Regulation, a non-ministerial government department that ensures tests and exams in England meet required standards. 
Do Universities Accept Access Courses? 
If you are wondering 'Which university will accept my Access course?', Access courses are broadly acknowledged by most universities as alternatives to A-levels. In this instance, direct Access courses should allow you to apply to university without A-levels, as long as they are recognised by the Quality Assurance Agency for Higher Education (QAA). To be certain of your future, you should check admissions for each university course and each institution you want to study with. 
How Do I Check University Entry Requirements? 
You should check the entry requirements page for the course you wish to study at university and scroll down to the Access to HE Diploma section, or 'alternative qualifications', to check if your Access course would make you eligible to enrol. The UCAS website also contains all the information you need about your university application with your Access courses.
To be sure about your application, university admissions departments normally welcome emails or phone calls from prospective students. If you email or make a phone appointment, you can always give more detail about yourself and your background in order to gain a clearer picture of your application and the suitability of your qualifications, skills, life and work experiences.
Attending university open days and speaking to someone face-to-face can be advantageous too, plus it'll give you a greater sense of how you'll fit into the university. 
How Can I Find Out If My Access to HE Diploma Will Be Suitable for An Application on A Particular Course? 
If you are considering Access courses to gain a place on a specific degree programme, university admissions pages or departments will determine whether your Access to HE Diploma, your work experience, your personal background and your grades are likely to get you an offer.
Each university and each degree level course will have different entry requirements, which are also subject to change over time. It is always worth contacting an admissions department for your desired course at university to check that your Access course has the potential to get you an offer. Read admissions pages thoroughly to make sure you understand the entry requirements.
At times, universities update their entry requirements or occasionally make individual allowances on grades, qualifications based upon experience or personal background. For this reason, mature students are especially advised to directly contact university admissions for advice on their specific circumstances.
If you are aspiring to study university Midwife courses, UK learners should consider Access to Midwifery Courses, and view our FAQs dedicated to this pathway.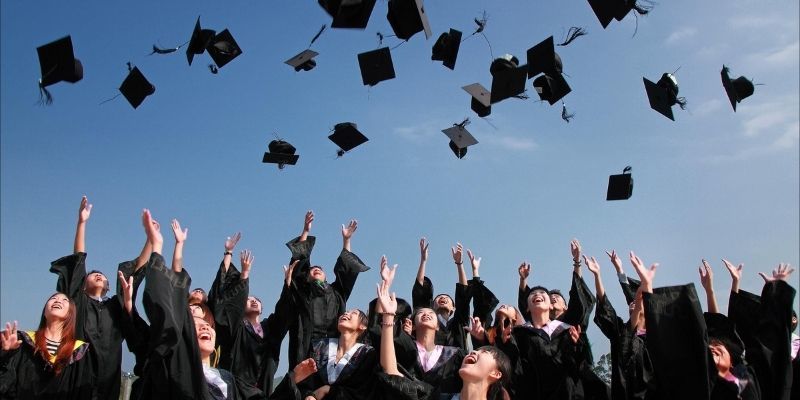 What Access Courses Are Available? 
If you're curious about what you can study in Access courses, there are many different topics and pathways available in Access to HE Diplomas, all taking you in different directions. There are over 20 Access courses to pick from at learndirect, most of which will specify the main topic of study in their title. 
See our list of online Access courses below:
With options ranging from Access to nursing courses to those that can help you become a Doctor, Teacher and even an Engineer, there are Access courses to suit most interests!
Can I Do an Access Course Online? 
Yes. There's no need to search online for 'Access courses near me' or plan your route to campus when you study Access to Higher Education courses online. Many students choose this option as studying an online Access course means they can continue to go about their lives as normal. 
As all the content of these Access courses is available via the web, you can log on and learn when you have some free time. So, you can keep your job and earn while you learn or fit in your Access course around your family commitments. 
This is a great benefit to so many learners who wonder if they can study Access to Nursing courses online and many others. Simply check out the learndirect website to see what's available!
What are UCAS Tariff Points? 
Tariff points are a point-scoring system that provides universities and the Universities and Colleges Admissions Service (UCAS) with a referencing system. They transfer the qualification and grade you achieved into a numerical value, which can vary in line with the size of the qualification you have obtained and the grade you managed to achieve.
As such, UCAS Tariff points determine what your post-16 qualifications are worth so that different institutions can set entry requirements. 
Do UCAS Tariff Points Apply to Access to HE Diplomas? 
Yes. The UCAS Tariff points do apply to Access to Higher Education courses if you obtained these Access courses after 2014. Following new regulations set in September 2014, Access to HE Diplomas (as long as they are recognised by the QAA) are consistent across the board in terms of their course content, so UCAS can now assign these official qualifications tariff points. 
For more information about tariff points and Access to HE Diplomas, refer to the tariff points for gateway qualifications section on the UCAS website.
How Do I Calculate UCAS Tariff Points for my Access to HE Diploma? 
If you're wondering 'How many UCAS points does an Access course give you?', you can check how many tariff points you have depending on the grades you get during your Access to HE Diploma. 
UCAS have provided a table that shows you what each combination of grades would give you, as well as the UCAS Tariff points calculator. You will only know what tariff points you have once you have completed all your Access to HE Diploma assessments. The number of UCAS Tariff points you obtain depends on your grades (pass, distinction or merit), and the UCAS Tariff points obtained through an Access to HE Diploma range from 48-144, depending on your grades.
What Are Credits and Modules in Access to HE Diplomas and How Do They Work? 
Access courses are broken up into units or modules, and each Access module will be assigned a certain number of credits. Access to HE Diplomas are worth 60 credits, 45 of these credits are for graded, subject-specific modules (at pass, merit, or distinction), depending on your performance, and the other 15 credits are for ungraded study skills modules that prepare you for studying for university.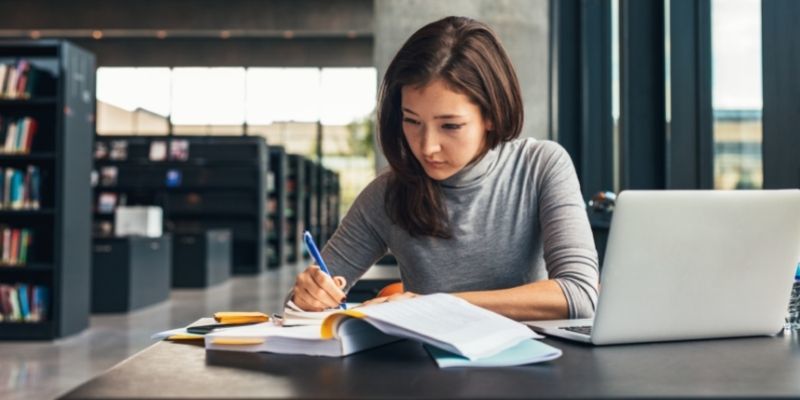 How are Access Courses Graded? 
Access courses have an assignment set for each unit, which are all marked and sent back by your tutor with constructive feedback.
Access courses at learndirect are assessed in accordance with the Ofqual and QAA regulations. This ensures that your Access to HE Diploma is matched at the same level as other Level 3 qualifications like A Levels and BTECs.
You can normally tell if Access courses are QAA assessed because the title follows this format: Access to Higher Education Diploma (subject). All learndirect Access to HE Diplomas follow this framework.
Can I Do an Access Course Without GCSEs? 
Yes, you can enrol on Access courses without GCSEs. However, it is important to note that you will need certain GCSEs by the time you apply to university, as they make up an important part of university entry requirements.
For this reason, all learners on Access to HE Diplomas must hold or be working towards a GCSE in English and Maths, or a Level 2 equivalent qualification. This is because many universities require you to have an English and Maths GCSE at grade C and above, as these are classed as core subjects. 
Many university degree courses will accept Functional Skills Level 2 Maths or English as an equivalent to GCSEs. However, as with Access courses, it is vital you check with different institutions to make sure your alternative qualifications count.
How Long Does the Access to HE Diploma Take to Complete? 
Access to HE Diplomas can be undertaken at your own pace if you study online. While you get two years to complete online Access courses, learndirect students, on average, are finished within 9-12 months. QAA regulations state that the minimum Access course completion time is six months. 
Some students choose to study their Access courses at college, where you attend a class for, on average, at least 16 hours a week. This is typically an option that suits students who prefer to learn in a group environment and need a fixed structure to help them stay on track with their studies. It will, however, mean that you will be studying for the entire duration of the Access course. 
An increasingly popular option, because of its flexibility, is studying for the same regulated Access to HE Diploma through distance learning. Unlike a bricks-and-mortar college with a fixed study schedule, you can do as many hours per week as you wish, either working as a full-time or a part-time student. The distance learning route is typically better suited to someone who has family or work commitments. 
Is There an Age Restriction for The Access to HE Diploma? 
Access to HE Diplomas are designed to help students who have substantial life experience outside of formal education since completing mandatory schooling, progress to university.
Will I Cope with My Access to HE Diploma If It Is a Long Time Since I Finished School? 
Many adult learners ask the question 'Are Access courses hard?', because it's likely been some time since they were in the studying mind frame. Going back into education can be a scary thought, but the reality is much more positive.  
Access courses are designed to help you through the challenges of going back into learning at a higher level. They have modules dedicated to equipping you with the study skills you need for university, so you can confidently stride into the next stage of your education.  
As such, Access courses are meant to challenge you, but you will be guided throughout the entire process.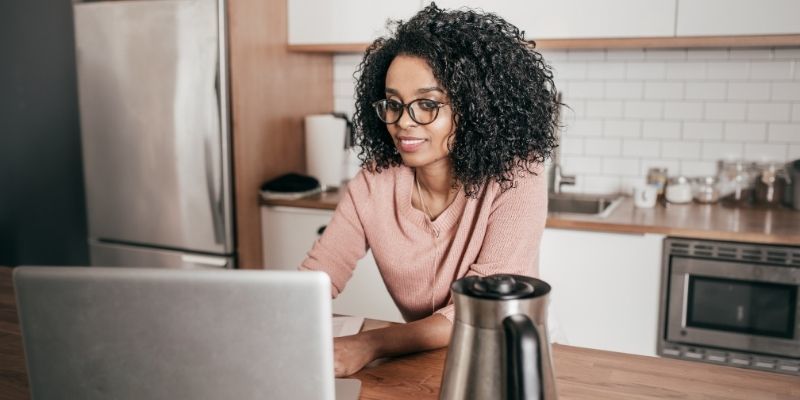 Does My Access to HE Diploma Course Help Me Prepare for University? 
Yes, your Access to HE Diploma will prepare you for academic university work and writing assignments at the degree level. In addition to this, you will also receive assistance and advice on applying to university and the process involved, including making your application through UCAS.
How Can I Pay for My Access to HE Diploma? 
learndirect believe that everyone should have the opportunity to learn to achieve their goals, which is why our direct Access course cost can be paid for in more ways than one. Having options to assist you with payment means more of our learners can pay for their education in a way that works for them. At learndirect you can:
Pay for your Access courses in full
Pay for your Access courses in instalments from 0% APR
You can view our payment options in more detail on our website. 
Enrol on an Access Course Today!
If you're looking to requalify, finally study a subject you're passionate about, or reach the next stage of your career through university-level study, our online Access courses can provide the fast-track ticket to reaching your goals. 
Find out more now by talking with our Course Executives. They can answer any other questions you may have and walk you through the process of becoming an online student with learndirect. Call them now on 01202 006 464, speak with them online, or click below to view our entire range of online Access courses.
Spaces are limited so don't delay!