What Healthcare Jobs Can I Pursue with an Access to HE Diploma?
There are many industries that form the core fabric of the UK, providing essential services. Healthcare is one of those industries, and it contains a wealth of careers in various sectors. Every job within the industry is crucial and contributes to the country's effort in treating patients and helping to maintain the health and well-being of every person in the UK.
If you are keen to pursue healthcare jobs within the NHS (National Health Service) or private healthcare jobs, you will require a series of qualifications, and likely a degree. What is certain is that for most roles you will need to be registered with a relevant professional body.
Before you begin considering the direction of your career path, you need to consider the qualifications you require. If you don't have A-Levels but would like to go to university to study a health-related degree, an Access to Higher Education Diploma is a great way to get you there. With this Access qualification under your belt, you will be in a strong position to pursue an array of healthcare jobs.
Below, we have explained the steps you need to take to pursue roles within the healthcare industry and the types of healthcare jobs available to you. We also explain how the learning process is never over when you work in healthcare!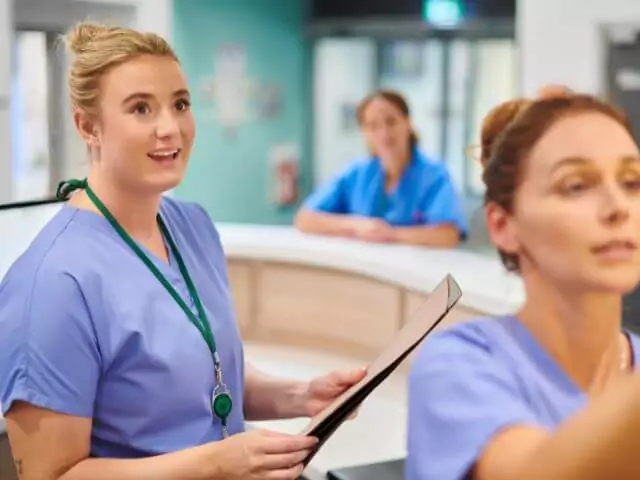 How to Get a Job in Healthcare
Given the wealth of jobs that flood the healthcare sector, there are various ways in which to achieve your desired role. Often, you will need a degree that is accredited by a relevant professional body, which you will need to register with upon completion of your studies.
A healthcare-related degree will be vital for many NHS jobs and private healthcare jobs, but to study a degree, you need to meet university entry requirements. It is important to note that the entry criteria for these healthcare courses is decided by each individual establishment.
Usually, though, they will require you to have at least two A-Levels, but if you do not possess them, then you can study for an Access to Higher Education Diploma instead.
What is an Access to HE Diploma?
An Access to Higher Education Diploma is a Level 3 qualification that is widely regarded as an alternative to A-Levels. Traditionally, students would have to earn at least two A Levels to get into university, but an Access to HE Diploma is the equivalent of 3 A Levels, and many establishments accept these qualifications as part of their entry requirements.
If you are keen to work in the healthcare sector but are unsure about what to pursue in terms of healthcare jobs, UK learners will benefit hugely from the Access to Higher Education Diploma (Health Professionals). This accredited Access to healthcare course, delivered online by learndirect, covers a widespread view of the healthcare sector, which means that you can narrow down your career choices later. In fact, studying this Access to Health course may help you decide what direction to take.
There is no doubt that the topics studied in this Access course will put you in a good position for degree-level study and for when you eventually apply for healthcare jobs. NHS roles are always in demand, and with industry-specific knowledge, you will be a desirable candidate.
The Access to Healthcare course modules include a blend of healthcare-related subjects and study skills that will get you prepared for university. Among the modules are:
Health and Well-being
Cell Biology
History of the NHS
Human Reproduction, Growth, and Development
Roles and Responsibilities of Healthcare Professionals
Introduction to Psychology
Human Nutrition and the Digestive System
Social Factors in Health and Social Care
You will also study the following subjects, many of which feature heavily in certain NHS jobs and private healthcare jobs:
Human Endocrine and Nervous System
Understanding Dementia
Human Muscular and Skeletal System
Classification and Use of Social Drugs and Medicines
Mental Health and Illness
Human Immunity
Understanding Poverty
Human Disease and Prevention
Equality and Diversity within Healthcare
One of the many great things about studying an Access to Higher Education Diploma online is that you get to complete the healthcore course from the comfort of your own home and at your own pace. Plus, there are no exams! To pass these online healthcore courses, you will need to complete a series of assignments based on the modules covered during the Access to Health course.
Not only that, but you can get closer to reaching your desired healthcare jobs faster than if you went down the traditional route of A-Level study. This is because you can earn the Access diploma in a matter of months, depending on the speed at which you work. You have two years to complete the Access to Higher Education Diploma (Health Professionals), but on average, our learners take 9-12 months to claim their Access course qualification.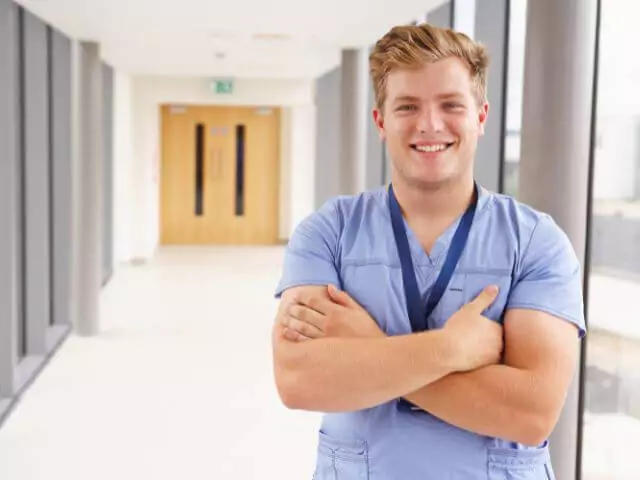 What Degree Do You Need?
If you study the Access to HE Diploma, there will be a realm of possibilities when it comes to what type of degree you embark on. Thanks to the insight that you have gained from your studies, you will be well equipped heading into degree-level study. Some of the many degrees you may want to consider include:
Physiotherapy
Occupational Therapy
Counselling
Psychotherapy
Please note that to become a registered healthcare professional in some healthcare jobs, UK applicants will need to study a degree that is approved by a relevant professional body. You will then need to register with said body to work professionally in your chosen role. Other options include:
Accelerated course – If you do not have an approved degree, you can still pursue NHS jobs by undertaking a graduate-entry accelerated course. While some may want you to have a science or healthcare-related degree, other courses may welcome applicants that have degrees in unrelated subjects. Please note that you will need to have a proven record of work experience
NHS Practitioner Training Programme (PTP) – This avenue would involve a combination of degree study and training within a work-based environment. This option would better suit individuals interested in medical physics technology, life sciences, or clinical engineering
Work your way up – In some healthcare jobs, UK learners, you can progress up the ladder from assistant level through your work experience, but you may need to gain qualifications along the way
What are the Best Healthcare Jobs?
When considering the best healthcare jobs, UK learners need to take into account various factors. 'Best' can be subjective, so for one professional, the best healthcare jobs are the ones that have the biggest salaries, while for others, the best healthcare jobs are the ones that offer the most job satisfaction.
If you are looking for a healthcare career that will earn you a favourable wage packet, then you should consider the following healthcare jobs. Alongside them is their average annual salary:
Diagnostic Radiographer (consultant level) - £68,484
Occupational Therapist - £50,000
Senior Biomedical Scientist - £48,000
Specialist Physiotherapist - £41,500
Specialist Speech and Language Therapist - £40,500
What Healthcare Job Should I Do?
This question cannot be answered by anyone but yourself. The Access to Higher Education Diploma (Health Professionals) course will allow you to explore your options and choose a path that meets your criteria. The best NHS jobs or private healthcare jobs for you should match your ambition and targets. Plus, the right type of profession would be one where your natural personality traits can thrive.
What is a CPD in Healthcare?
CPD stands for Continuing Professional Development, and it is something that all professionals registered to the Health and Care Professions Council (HCPC) need to complete in order to maintain their registration. This is the case for most healthcare jobs. UK professionals need to adhere to the following criteria:
Maintain an up-to-date record of CPD activities
Prove that the variety of CPD activities undertaken are learning ones that are relevant to existing practice or future practice
Make sure that the CPD activity adds to the quality of the practice
Ensure that each CPD activity benefits the patient/user
Create a written profile outlining how they have met CPD standards (if requested)
It is vital that all healthcare jobs are carried out competently and are in line with current legislation, which is why CPD is so crucial. Depending on the NHS jobs or private healthcare jobs you pursue, there is an opportunity to enrol on CPD courses with learndirect. From Understanding Mental Health to Clinical Nutrition, we offer a wide range of online CPD courses that will meet requirements and boost your overall skillset.

Study Your Way Towards a Career in Healthcare!
If you are keen to pursue healthcare jobs and are looking to start from scratch, then studying with learndirect will help you achieve your goal. If you would like to enrol on an Access to HE Diploma or complete a CPD course in your field, then get in touch with our team today! By choosing to learn online healthcare courses with us, you will get the benefit of the following:
Online learning – With most of our courses being online, you will be able to study from the comfort of your own home. In fact, all you need is a laptop/computer and a stable internet connection!
Study at your own pace – There are no classroom restrictions, so you can study your online healthcare course around your existing commitments, making our courses ideal for full-time workers or parents of young children
24/7 access – As soon as you enrol on your chosen healthcare course, you will be given instant 24/7 access to all the course materials you need
Industry-leading platform – Everything is all in one compact place when you study our online courses. Our student portal is engaging and easy to use
To find out more information about our Access to Healthcare course and how our learning solutions can help you pursue healthcare jobs, give one of our Course Executives a call on 01202 006 464 or reach us online.