Why Study an Access to Healthcare Course?
If you're interested in healthcare and are thinking of starting a healthcare career, naturally, you'll be looking into different healthcare-related roles.
Healthcare can be an extremely rewarding career as you can help people recover, improve and maintain their health over time. Depending on your role you could even be responsible for changing a person's life through innovative cosmetic or restorative procedures.
With the scope of healthcare services that are available, there is almost a never-ending list of careers to choose from. You could become anything from a Nurse to a Doctor, Midwife or even a Member of the Ambulance Service Team.
Having so much choice is great as it means you can move into an area of healthcare that appeals to your interests. However, if you're not sure what kind of healthcare professional you want to become, it can also be a bit overwhelming.
This is where an Access to Healthcare course can help, as it lets you explore your options before making a decision. Below, we have outlined the main reasons why you should study this online healthcare course.
Allows You to Explore Healthcare Roles
By studying an Access to Healthcare Professionals course, you will be able to learn about the scope of healthcare services that are offered today. The broad range of topics you will cover in an access to health course will allow you to discover areas of interest and give you a taste of the many potential career paths that lie ahead.
In your Access to Health course, you'll study modules like:
Health and wellbeing
Cell biology
The history of the National Health Service
Human reproduction, growth and development
The roles and responsibilities of health care professionals
Human nutrition and the digestive system
The human endocrine and nervous system
Understanding dementia
Classification and use of social drugs and medicine
Mental health and illness
Human disease and prevention
With this extensive knowledge, you'll become more familiar with what is involved in different lines of work in healthcare. Not only that, but healthcare vocational courses like this access to health course give you the foundational skills to hit the ground running in most healthcare university degrees.
That way, you can take your time in making your decision. So, when you come to apply to university you can make an informed decision on your future career path.
Rest assured, the professional opportunities you can work towards with this Access course qualification are vast. Depending on your interests, you could use this Access to Healthcare qualification to study numerous degrees.
With an Access to Health course, you could study:
Midwifery
Pharmacy
Nursing (Adult, Child, Mental Health, Special Educational Needs Learning Disability)
Dental Nursing
Radiography
Occupational Therapy
Physiotherapy
Forensic Psychology
Clinical Psychology
Medicine
Paramedic Practice
Dental Surgery
These are just a few of the degrees you could pursue. It is worth noting, however, that each university sets its own entry requirements and healthcare degrees that accept this Access to Health course are subject to change. Always check with your desired institution before enrolling.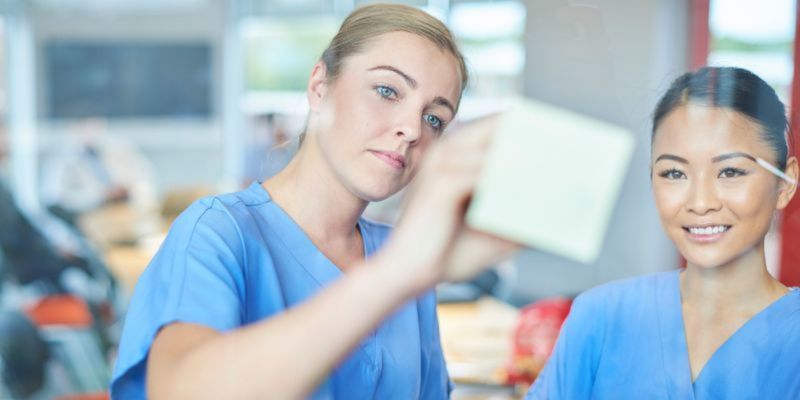 Study a Healthcare Degree Without A Levels
A great benefit of the Access to Healthcare Professions course is that, like all Access courses, it allows you to study healthcare courses in university without A Levels.
So, if you didn't get the A Level results needed to get a place on a degree, or you just don't have A Levels altogether, this online healthcare course offers another way to meet university entry requirements.
An Access to Higher Education Diploma (Healthcare Professionals) is a Level 3 qualification that can go in place of up to three individual A Levels. You only need to complete one Access to Health course to achieve the qualifications you need to take undergraduate healthcare courses, saving you plenty of time.
The overall time it takes to become a registered healthcare professional can be greatly reduced when taking this route. This is especially appealing for those who stay on at university to complete postgraduate healthcare courses, which extends their time in academia considerably. 
What's more, you don't have to go back into a classroom environment to study the access to healthcare course.
Learn on Your Terms
Many would-be healthcare professionals have been put off the idea of pursuing their ideal career because studying wouldn't fit in with their lifestyle. If you're juggling a job or family commitments, for instance, it isn't always possible to stick to a structured timetable of classes.
Part-time healthcare courses became available, which made getting qualified more accessible. However, this still excluded a large number of potential students.
Now, with the introduction of distance learning healthcare courses, you can study your Access to Healthcare course online. With no classes to attend or timetables to stick to, you can work through the course materials at your pace.
This makes it possible to achieve your Access qualification in much less time. While you have two years to complete the Access to Healthcare course, most learners are done within 9-12 months!
Being online also means you can log on and learn any time of day or night. So, if you have to study after work or while the kids are asleep, you can.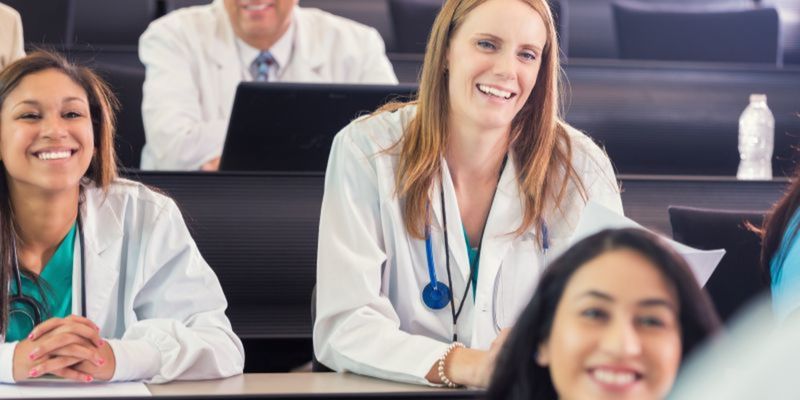 Start Learning Today!
If you ever thought a healthcare career was out of your reach, you can now achieve your goal with the help of an Access to Higher Education Diploma (Health Professionals).  
Provided by learndirect, the leading UK online learning provider, you can be assured of the quality of the healthcare course you're studying. Designed with the help of industry professionals, you will gain essential knowledge that will help you in your studies at university level.
learndirect also provides a range of healthcare short courses that can help you advance your skills and will count towards your Continuing Professional Development (CPD). You can explore the range of short healthcare courses offered by learndirect online.
Find out more about the online healthcare course that's right for you by speaking with our Course Executives on 01202 006 464 or online. Otherwise, you can click to view our Access to HE Diploma (Health Professionals) below.