Love Fitness? Get Qualified to Work in the Industry Online
When you think of the fitness industry, images of people with bulging muscles and seemingly impossible-to-attain physiques typically spring to mind. However, it's not just the fitness fanatics who frequent gyms, workout classes or pound the pavement in an effort to stay in shape.
As society learns more about the benefits of diet and exercise, more and more people are dipping their toes in the fitness realm to find an exercise regime that fits in with their lifestyle.
In many cases, this can be a short-term thing, as people can fall off the wagon if they feel overwhelmed or uninspired by the exercises they undertake. This is where fitness professionals come in, as their aim is to motivate and encourage fitness hopefuls to consistently turn up to achieve their goals.
If you like the sound of being the person that facilitates the personal success of others, our post explores the importance of fitness and how to become a Fitness Instructor, among other related careers.
Why Is Fitness Important?
Getting fit isn't just a cruel punishment people put upon themselves for no reason. A host of benefits come with partaking in regular exercise. These aren't just in terms of weight loss, when you have a regular fitness routine, you feel better for it in more ways than one.
From your mindset to the alleviation of numerous ailments and a huge confidence boost, putting your fitness first is the key to a happy and healthy life.
For one, being fit helps promote strong muscles and bones. It's also a great way to improve your respiratory, cardiovascular, and overall health. People who start fitness routines are also found to significantly reduce their risk of type 2 diabetes, heart disease, certain cancers and generally increase their life expectancy.
Getting fit and active also increases your resilience helps you be less at risk of injuries. It's also an excellent way to boost your mental health as being dedicated to fitness can give you a sense of achievement, perspective, and purpose. Plus, it helps reduce feelings of stress and tension that can negatively impact your mood.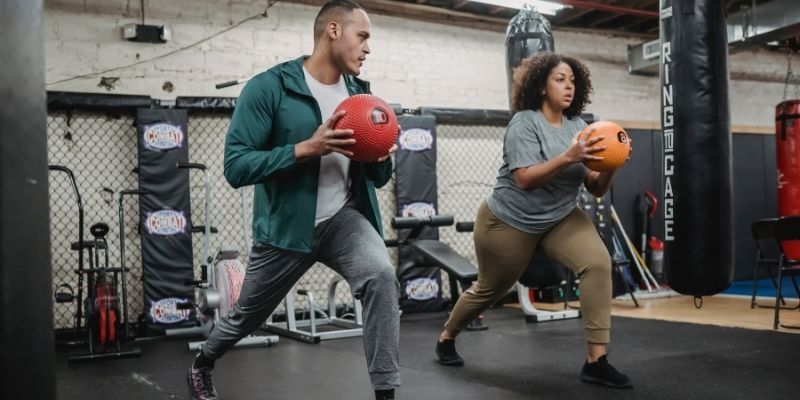 What is the LEAP Academy?
If you want to study fitness courses, you want to be sure that the qualifications you obtain are designed to give you the best chance of employment upon completion.
With LEAP Academy, you can confidently pursue fitness studies and be assured that everything you learn will help you get a job in the fitness industry. Many LEAP Academy reviews will tell you that they're an authority when it comes to training and developing health and fitness professionals. So, you know you will gain the knowledge and skills to become an expert in your chosen area.
The LEAP learning academy has a range of online courses that explore everything from gym instructing and personal training, to nutrition for weight management and athletic performance.
These LEAP skills academy courses also come with the added benefit of dedicated tutor support. So, you will learn directly from established professionals who have been there, done it and overcome substantial hurdles to get to where they are today. These tutors include celebrity personal trainers and fitness influencers, to nutritional experts!
By studying LEAP leadership academy courses, you are enrolling on courses that have been written by academics and accredited by a leading awarding organisation. These courses also provide qualifications at numerous levels, perfect for those just starting out in the industry and those who want to take their existing career to new heights!
Now, you can study LEAP Academy courses online through learndirect.
What Fitness and Nutrition Courses Can I Study?
There are a range of LEAP Academy Fitness Instructor courses you can study through learndirect, no matter if you want to be a Gym Instructor or a Personal Trainer. Advanced nutrition courses also feature in the portfolio, to help you help others get a handle on their diet to optimise their health and achieve peak performance.
Advanced Sports Nutrition Level 4 Certificate (RQF)
We all know exercise is an important part of the fitness process, but to achieve total fitness, you need to address the way you fuel your body. The components of fitness also include the essential element of nutrition, which is crucial if you want to improve your health and get the most out of your body.
You can help others work towards optimum nutrition by studying the online Level 4 Advanced Sports Nutrition Certificate (RQF). This course dives deep into nutrition facts and the depths of advanced nutritional studies, so you can comprehend exactly why diet tends to be the downfall of most people aspiring to improve their health and fitness.
An array of modules will take you through the working of the metabolism and what to feed your body for athletic performance. These topics and more will teach you important information like how to use nutritional yeast and how to answer questions like 'How does nutrition affect mental health?'.
This course is perfect for aspiring nutrition professionals, as well as anyone currently working in fitness who wants to add this hugely beneficial knowledge to their offering.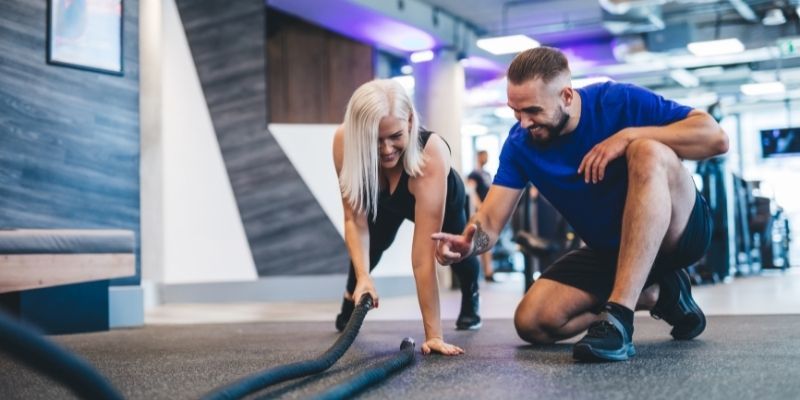 Gym Instructing Level 2 Certificate (RQF)
If you're wondering 'How do I become a Gym Instructor?', a great way to get started is through the Level 2 Gym Instructor course online. You need a Level 2 qualification to work in a gym and teach fitness classes, so this will certainly help kickstart your career. As an entry-level qualification, you also don't need anything to enrol.
During this Gym Instructor qualification, you will gain fundamental knowledge about the human body and exercise, so you can advise your clients with confidence. You will also learn about all manner of fitness equipment, so you can pursue Gym Instructor jobs in gyms, 24-hour fitness centres and other places requiring these skills.
With help from tutors who are industry leading personal trainers, you will learn about human anatomy and physiology, how to run client consultations and how to plan and deliver gym programmes. If you want to earn your living through a Gym Instructor salary, UK learners will get what they need for gym careers through this online course.
Gym Instructing and Personal Training Practitioner Level 3 Diploma (RQF)
If instead, you're wondering 'How much is a Personal Trainer?', or how to elevate your existing gym-based career, this Level 3 qualification will enable you to train clients in a 1-2-1 environment. It's combined with the Level 2 Gym Instructing qualification, so if you're starting from scratch, you can tick both the Level 2 and 3 qualification boxes in one course, without any prior study or experience!
This combined Gym Personal Trainer course is delivered by five leading personal trainers and fitness influencers, so you will be in the best position to help others achieve total fitness.
You will learn all about the different components of fitness, the human body and exercise, in a fascinating range of modules. These explore human anatomy, physiology and nutrition, how to run client consultations and how to plan and deliver personal training programmes.
By obtaining online Personal Trainer qualifications like this one, you will be perfectly prepared for Personal Trainer jobs and a rewarding career in the fitness industry.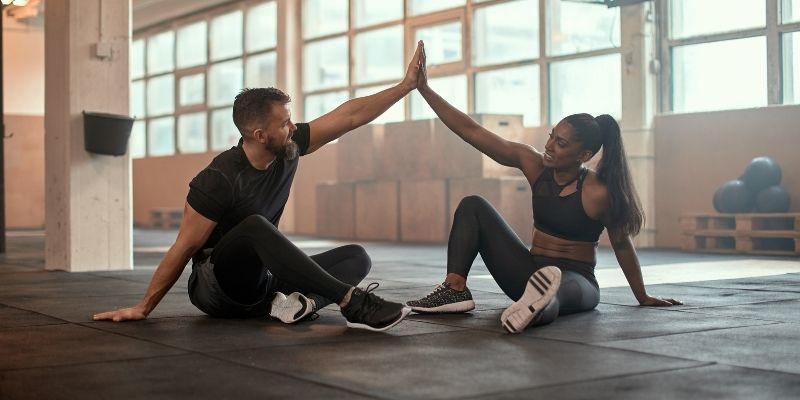 Enrol Today!
If you're keen to embark on a career in the health and fitness industry, getting qualified through our LEAP Academy courses is an excellent way to achieve your goal.
Take action now to secure your future, find out more about our online fitness courses by speaking to one of our Course Executives on 01202 006 464 or contacting us online.