A Breakdown of the Subject: Criminology
People have all different manner of interests. Some love gardening, reading romantic novels and going for long country walks. Others spend their free time being enthralled in the complex and dark world of crime by watching the latest Netflix murder mystery documentary.
If you fall into the latter, you're not alone. Many people are fascinated by criminal and deviant behaviour. One thing this tells you is you would no doubt flourish in a career relating to criminology.
Jobs relating to criminal behaviour are not only completely captivating, but they are also incredibly important. If we study and understand criminals, we can more effectively prevent this behaviour from occurring, keep society safe, and better reform the individuals who commit crimes.
If you want a career that makes a difference, keeps you on your toes and piques your interests, a criminology course can unlock exciting job opportunities!
What is Criminology?
Before you make the decision to study criminology to access a new career, you need to make sure it's the right subject for you. Many people have questions about criminology, which we aim to answer, as it is a field of study that overlaps with other areas.
One of the main questions is 'Is criminology a social science?', the answer to which is 'yes'. Criminology falls under the sociology umbrella, as it's a social science dedicated to the study of human behaviour in relation to crime.
Through criminology studies, you are delving into the many topics that relate to crime, including all the social elements that can result in this behaviour and the knock-on effect it has on society. You will look at how often crimes occur and the locations they typically take place in, as well as the reactions to crime from an individual level to that of government bodies.
Essentially, criminology takes a look at everything around crime and the justice system, to get a broader understanding of this behaviour and how best to prevent it.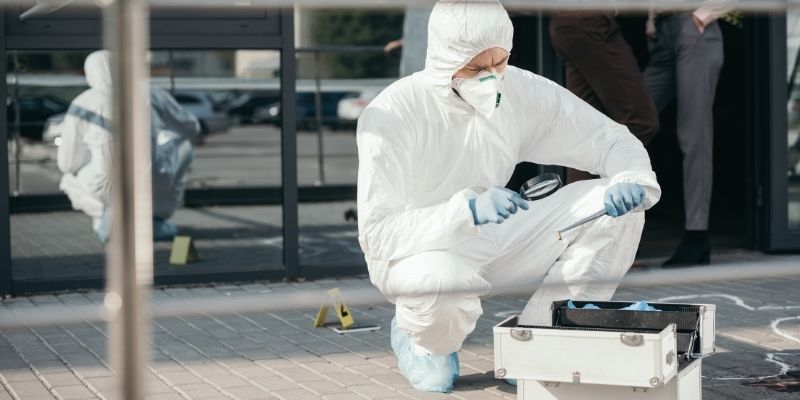 Is Criminology a Hard Course?
Criminology is a complex subject that takes many areas into consideration to establish theories relating to crime and deviance. As you look at criminal behaviour from the angles of biological, psychological and social causation, you will become educated to a certain degree in law, research methods, sociology and psychology.
You also need to look at crimes past and present to see how criminal behaviour has evolved and changed over time. In addition to comparing the differences and trends of crime that occurs in other places throughout the world. This all requires reflective and analytical skills to process. As the nature of some crimes is very distressing, you also need to be emotionally resilient to handle the topics being covered.
It's easy to see why criminology may be classed as a tough subject to study for these reasons, but if you are passionate about the subject area, this will help keep you on track throughout the course.
Is Criminology a Good Career?
If you study a criminology course, you will gain a host of transferrable skills that employers in many industries will find desirable. Communication, critical thinking and research skills are just to name a few of these, but there are so many other reasons why criminology courses can get you into good careers.
If you're wondering if criminology jobs will tick the career requirements boxes for you, you will be pleased to hear they have many sought after perks.
As a Criminologist, for example, you can:
Earn up to £40k per annum
Work between 37-40 hours a week
Only work between the hours of 9am to 5pm
Pursue many avenues of career progression
In addition to this role, there are many exciting criminology degree jobs you can pursue with similar perks and benefits.
What Careers Does Criminology Lead To?
If, like many students, you are wondering 'What can you do with a criminology degree?', there are likely many more job opportunities than you realise in the field of crime and deviant behaviour.
You could go into certain specialisms, deal with particular groups in society or teach others about the importance of criminal understanding with the right postgraduate qualifications.
There is a multitude of important, rewarding and interesting careers in this field. So, if you want to know what jobs can you get with a criminology degree, keep reading.
You could become a:
Criminologist
Civil Service Administrator
Crime Scene Investigator
Criminal Intelligence Analyst
Detective
Police Officer
Prison Officer
Private Investigator
Probation Officer
Social Worker
There are also a host of job opportunities that your criminology degree would be very useful for.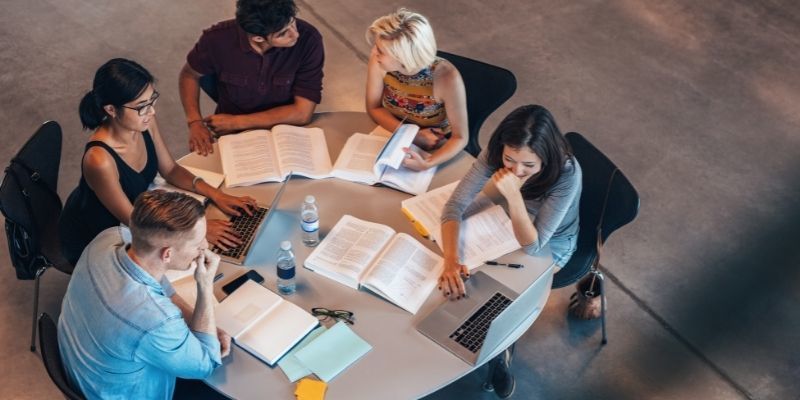 These include:
Adult Guidance Worker
Border Force Officer
Charity Officer
Counsellor
Housing Manager/Officer
Local Government Officer
Paralegal
Political Risk Analyst
Social Researcher
Solicitor
How Can I Study Criminology?
Like many educational subjects, criminology can now be studied in multiple ways thanks to the evolution of technology. Where previously you would have had to study a criminology course in a classroom at college, you now have the freedom to learn from home, or anywhere you wish to in the world.
Not only that, but more options of criminology courses are becoming available at different levels. So, you can study this subject if you're simply an enthusiast, you want to gain new recognised skills or you want an accredited qualification that will help you study criminology courses at university.
What A-levels Do You Need for Criminology?
If you want to study criminology courses at university, you will be pleased to know criminology degree entry requirements are less strict than other subjects studied at this level.
In most cases, criminology degrees will ask for a GCSE in Maths, but they tend to be flexible when it comes to A Levels and equivalent qualifications.
Naturally, some A Level subjects compliment criminology better than others. For instance, studying A-level Psychology and Sociology would give you a good foundation knowledge for this branch of social science. If you wanted more specific training in criminology prior to your degree, you could study an Access to Higher Education Diploma that would go in place of A Levels and cover criminological theories in some detail.
Can You Study Criminology Online?
One of the many ways you can study criminology is online, which makes your learning experience that much more flexible. The advent of distance learning courses has allowed a much larger portion of people to access the education that will help them achieve their goals.
If your goal is to study criminology courses and pursue criminology graduate jobs, you can easily do so around childcare or your existing work commitments. This is because studying criminology courses online means you log on and learn when it suits you.
With such a range of criminology online courses, UK learners often ask the question 'What do you study in criminology?'. To help, we have listed the online criminology courses learndirect provide, and the modules they include below:
Criminology for Beginners
This course has been designed for anyone looking to study criminology out of interest, to indulge a hobby, or to try it out before committing to further study and accreditation. The course content is easy to follow and it's an ideal introduction if you are looking to get your head around the basics of forensics, autopsies, types of criminals, processing a scene of a crime, profiling methods and more.
Through a range of modules, you will explore:
What is Criminology?
Knives
The Case of Jack the Ripper
Parricide and Matricide
The Post-Mortem/Autopsy
Prostitution
The Black Dahlia
Execution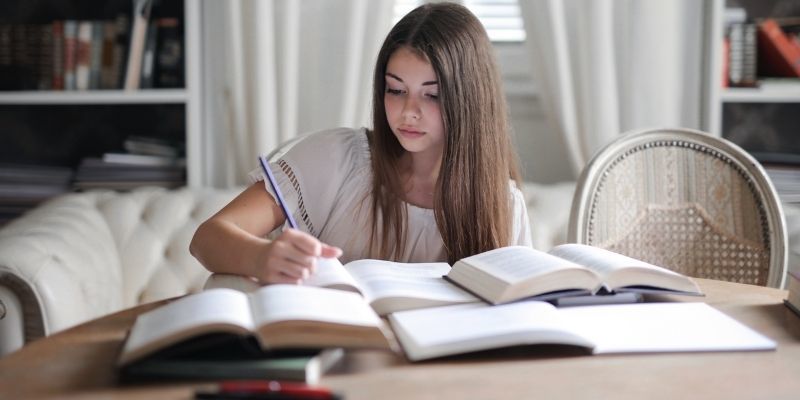 Level 3 Criminology Certificate
This criminology course is set at Level 3 and takes you deeper into the subject so you can define crime, what causes crime and the consequences of crime. It also takes you through the UK legislative environment and its effect on the laws that are passed to mitigate the effects of crime.
This and more is covered through a range of online modules:
Introduction to Criminology
Criminal Statistics
The UK Justice System
Understanding Drugs
Understanding Violence
Understanding Property Crime
Understanding Crime and the Community
Understanding Trans-national and Organised Crime
Understanding High Tech Crime
Understanding Crime Prevention
Understanding Youth Crime
Understanding Anti-Social Behaviour
Introduction to Forensic Psychology
Introduction to Criminal Profiling
Introduction to the Theory of Terrorism
Criminal Psychology
In a slight segue, this criminal psychology course dives into the psychology of criminal behaviour and the use of psychology in crime, its detection and prevention.
The modules covered include:
Introduction
Researching Criminal Behaviours
How Criminal Psychology can be used to Understand Crime
How Criminal Psychology can be used in Criminal Investigations
How Criminal Psychology can be used in Prosecutions
How Criminal Psychology can be used with Convicted Criminals
Access to Higher Education Diploma (Social Science) - Psychology with Criminology
In this A Level equivalent course, you will explore the influential factors that result in criminal actions and patterns of behaviour. This is with the aim to better understand and identify people that fall into or are likely to fall into the criminal category.
You will cover modules that explore the explanations, theories and perceptions of crime and deviance, the effects of imprisonment, the difficulties faced by psychologists in the definition and diagnosis of abnormal behaviour, and more.
As the course is designed to help people who have been out of education for some time to find their feet in academia again, you will start with modules on:
Academic Writing Skills
Preparing a Written Assignment
After this, you will begin your combined studies of criminology and psychology, gaining a broad spectrum of knowledge that will open up extensive degree level courses and career opportunities.
These modules include:
Health and Wellbeing
Introduction to Psychology
Understanding Crime and Deviance
The Origins of The Welfare State
Introduction to Cognitive Psychology
Sociology of Mass Media
The Criminology of Prisons
Foundations of Social Policy
Measurements of Crime
The Brain and Nervous System (Psychology)
Criminal Justice and Social Policy
Abnormal Psychology
Sociology of Education
Criminal Law and Procedures
Psychobiology of Stress
Contemporary Issues in Social Policy
Sociology of The Family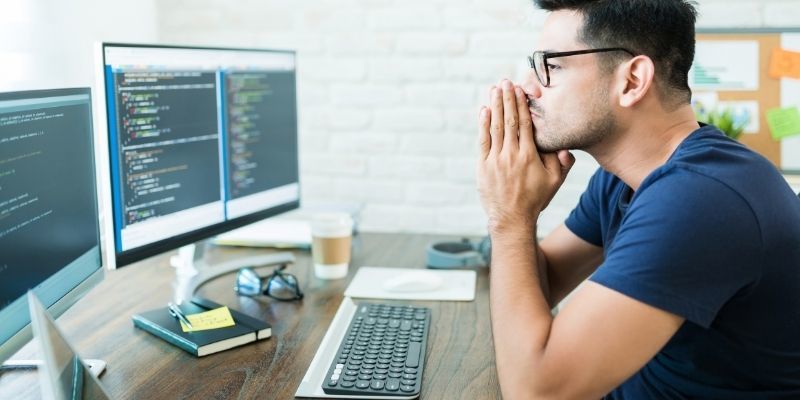 Study Criminology Today!
Having an interest in crime can lead you to many jobs that help protect the world we live in. Whether you are stopping the smuggling of drugs and weapons across borders, putting youths on a better life path or analysing the crime scene post-incident, your specific skillset and knowledge gained will help keep others safe from harm.
There's nothing stopping you from getting started in this fascinating area of study. As the leading UK online course provider, learndirect has many criminology courses that you can study on your terms, with no prior experience or qualifications required.
What's more, there are flexible payment options to help you spread the cost of your course fees.
Enrol Now
If you want the best value for money, our online Access to Higher Education (Social Science) – Psychology and Criminology Pathway courses allow you to explore criminology in detail and give you the qualification you need to study a criminology degree.
Find out more about the careers and degree level subjects our courses can lead you into by speaking with our Course Executives today. They can run you through the modules in detail and help you get to grips with the benefits of online learning.
Call them now on 01202 006 464 or reach out to us online.