Criminology
Overview
The interdisciplinary nature of criminology makes it a difficult term to define. There are several ways of looking at it, which depend on the background of the person by whom it is being defined.
Criminology is:
". . . knowledge concerning the etiology, prevention, control and treatment of crime and delinquency. This includes the measurement and detection of crime, legislation and practice of criminal law, as well as the law enforcement, judicial and correctional systems."
In brief, the study of Criminology deals primarily with crime and punishment and our understanding of crime in the social context.
About Our Criminology Course
Throughout this criminology distance learning course you will learn how to define crime, what causes crime and the consequences of crime. You will also consider the UK legislative environment and what impact this has on laws that are passed to mitigate the effects of crime. You will then move on to look at a range of different types of crime.
What Can I Do After Taking This Criminology Course?
There is a wide range of career opportunities waiting for you once you have completed your distance learning criminology course, from community and voluntary to police and probationary. You could even find yourself working in journalism or for the government.
Introduction to Criminology
Define what Criminology is and have an understanding of the theories used.
Criminal Statistics
Study the trends of modern day criminal statistics
The UK Justice System
Have an understanding of the UK Justice system and have reference to key legal terms
Understanding Drugs
Describe a large range of drugs, what effects they have, their methods of use, their prevelence, production and marketing and common street names.
Understanding Violence
Describe different forms of violence and reasons for it.
Understanding Property Crime
Describe different forms of property crime and understand when and where they occur
Understanding Crime and the Community
Understanding the role of the community in crime prevention
Understanding Trans-national and Organised Crime
Describe various forms of organised and trans-national crime

Understanding High Tech Crime
Understand the use of computers and internet technology in support of criminal activities

Understanding Crime Prevention
Describe how to focus on the causes of crime and use problem solving tools in order to significantly reduce or eliminate the factors that can to lead crime
Understanding Youth Crime
Understand why youths turn to crime and why everyone has a role in supporting youth and preventing youth crime.
Understanding Anti-Social Behaviour
Describe different forms of anti-social behaviour, who it effects, its long terms effects and approaches to tackling it.
Introduction to Forensic Psychology
Describe what Forensic Psychology is, how it works; from basic theories and principles, through research, understanding and explaining results, to the actual application of psychological techniques.
Introduction to Criminal Profiling
Understand what is meant by Criminal profiling, and how the use of scientific methods, logical reasoning, sources of information on people, criminology, victimology, and experience or skill is employed to interpret the events that surround the commission of a crime.
Introduction to the Theory of Terrorism
Understanding what terrorism is and why it is a deliberate use of violence against civilians for political or religious ends.
For a more detailed syllabus on this course, click here
Modules
Assessment Method
After each lesson there will be a question paper, which needs to be completed and submitted to your personal tutor for marking. This method of continual assessment ensures that your personal tutor can consistently monitor your progress and provide you with assistance throughout the duration of the course.
What's Included
All study materials
Study Guide
Full Tutor and Admin support
The course fee includes the awarding body registration and certification fee (valued at up to £30.00).
What is NCFE
NCFE is the UK's longest established awarding body, recognised as a highly professional and responsive organisation, committed to maintaining excellent customer service and a friendly approach.
NCFE is recognised as an awarding body by the qualification regulators ('regulators') for England, Wales and Northern Ireland. The regulators are the Office of the Qualifications and Examinations Regulator (Ofqual) in England, the Department for Children, Education, Lifelong Learning and Skills (DCELLS) in Wales and the Council for Curriculum, Examinations and Assessment (CCEA) in Northern Ireland.
Accreditation by NCFE is a guarantee of quality. It means that the college has been inspected and approved by an independent and experienced education professional and is quality audited biannually by NCFE. The centre delivering the programmes has been licensed by NCFE on the basis of its own quality systems. At the end of an accredited course, successful learners will also receive an NCFE Award certificate of achievement.
For more information on this award, click here
Professional Membership
Students with an interest in Criminology may like to join the British Society of Criminology, Britain's foremost criminological society. The Society aims to further the interests and knowledge of both academic and professional people who are engaged in any aspect of work or teaching, learning, research or public education about crime, criminal behaviour and the criminal justice systems in the United Kingdom. For more information please visit their website at www.britsoccrim.org or click here.
Requirements
There is no experience or previous qualifications required for enrolment on this course. It is available to all students, of all academic backgrounds.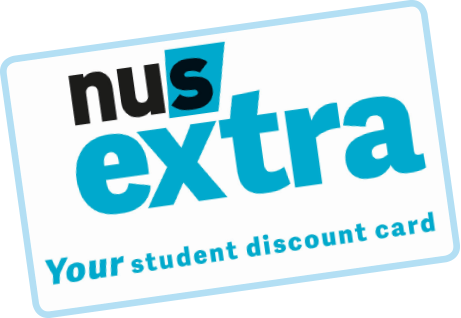 Get your NUS Extra card
All professional development students are eligible for the NUS Extra card, which gives you access to over 200 UK student discounts with brands like Co-op, Amazon and ASOS. Apply and find out more at http://cards.nusextra.co.uk/

Deko loans

Our 3 year 0% loans are provided by our partners Deko. Loan applications are processed over the phone with a member of our team and a decision can be provided within a matter of minutes.
All loans are subject to status & and Credit check Call now to speak to a member of the team 0800 101 901.