Drug, Solvent and Alcohol Abuse Counselling
Savings End
Tuesday 11th of October
Drug, Solvent and Alcohol Abuse Counselling
Addiction to alcohol and drugs is a widespread illness made even more serious because it is so often concealed.
About Our Drug, Solvent and Alcohol Abuse Counselling Course
This substance abuse counselling course sets out in simple form the essentials for understanding alcohol and drug problems in order to make individual assessments, give appropriate help within one's own competence and to make referrals to the relevant agencies where necessary. The course aims to enable the student to acquire the necessary skills and knowledge to help the suffering individual and their family members into recovery.
What Could I Do After Taking This Drug, Solvent and Alcohol Abuse Counselling Course?
Work as a substance misuse worker. Substance misuse professionals work in a wide variety of roles, including drugs testing, assessments, care planning, education, advice, guidance and support and psychological interventions. You could work in health and social care settings in the government, private, charitable or voluntary sectors, earning a starting salary of around £20,000*/year.
Study for a foundation degree. If you wish to attend university and obtain a degree, you may be able to study for a drug and alcohol counselling foundation degree.
Build your career. If you wish to further build your career in substance abuse counselling, you could continue your training and education to become an addictions psychotherapist working for a health agency, in social services, hospitals, special clinics, or in private practice.
*Source: ahealthcareer.co.uk, Oct. 2012
OUR PASS RATE
Healthcare
(National Average 61.8%)

85.5
%
Modules
Introduction
The qualities needed to counsel others in the therapeutic setting. The first part of the course will concentrate on drugs, addiction, counselling and the rehabilitation process. Towards the end of the course we will cover this in relation to alcohol addiction, counselling and the treatment process.
Assignment one:
The emotional factors in dependency and addiction
Getting the basic data from the client.
Assignment two:
Basic Counselling Skills
Basic Interview Skills
Assignment three:
The counselling relationship
Motivational skills
Assignment four:
Counselling the addicted
Drugs and the Law
Assignment five:
Comprehensive information on drugs
Recognition
Identity
Effects
Assignment six:
Continuation of information on drugs
Glue, gases and aerosols
Anabolic Steroids
Assignment seven:
Coping with cravings
Coping with boredom
Warning signs of a relapse
Planning a change
Assignment eight:
Detoxication and rehabilitation of the user
Assignment nine:
What you should now about addiction to alcohol
Effects of alcohol to the body
Effects of alcohol to the family
Assignment ten:
Conducting the diagnostic interview
Assignment eleven:
Counsellors assessment and diagnosis of the problem
Assignment twelve:
Creating a treatment plan in relation to alcoholism
Assignment thirteen:
Assignment fourteen:
Patient/Client programmes
For a more detailed syllabus on this course, click here
Entry Requirements
There is no experience or previous qualifications required for enrolment on this course. It is available to all students, of all academic backgrounds.
*You will have access to the course for 12 months only. You can purchase course extensions here.

Assessment Method
After each lesson there will be a question paper, which needs to be completed and submitted to your personal tutor for marking. This method of continual assessment ensures that your personal tutor can consistently monitor your progress and provide you with assistance throughout the duration of the course.
What's Included
All study materials
Study Guide
Full Tutor and Admin support
The course fee includes the awarding body registration and certification fee (valued at up to £30.00).
Professional Membership

On completion of this course students can apply for membership to 'Counselling' - a registered charity - and they will be able to use the initials 'CCC Reg.' after their names. (See website: https://www.counselling.ltd.uk)
Danos
This course has been mapped to the DANOS standards and can be found on the DANOS Learning Resources Database. It helps people develop their knowledge, skills and competence in the following DANOS units:
AA1, AA2, AA5, AB1, AB2, AB4, AB5, AB6, AB8, AB10, AC3, AD1, AE1, AF1, AF2, AF3, AH7, AI1, AI2, AI3, AJ1, AJ2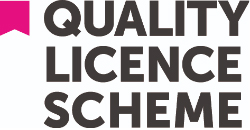 At the end of this course successful learners will be given the option to receive a Certificate of Achievement from the Quality Licence Scheme and a Learner Unit Summary (which lists the components the learner has completed as part of the course).
Level 4 Drug, Solvent and Alcohol Abuse Counselling Certificate of Achievement
The course has been endorsed under the Quality Licence Scheme. This means that learndirect has undergone an external quality check to ensure that the organisation and the courses it offers, meet defined quality criteria. The completion of this course alone does not lead to a regulated qualification* but may be used as evidence of knowledge and skills gained. The Learner Unit Summary may be used as evidence towards Recognition of Prior Learning if you wish to progress your studies in this subject. To this end the learning outcomes of the course have been benchmarked at Level 4 against level descriptors published by Ofqual, to indicate the depth of study and level of demand/complexity involved in successful completion by the learner.
The course itself has been designed learndirect to meet specific learners' and/or employers' requirements which cannot be satisfied through current regulated qualifications. The Quality Licence Scheme endorsement involves robust and rigorous quality audits by external auditors to ensure quality is continually met. A review of courses is carried out as part of the endorsement process.
The Quality Licence Scheme is part of the Skills and Education Group, a charitable organisation that unites education and skills-orientated organisations that share similar values and objectives. With more than 100 years of collective experience, the Skills and Education Group's strategic partnerships create opportunities to inform, influence and represent the wider education and skills sector.
The Skills and Education Group also includes two nationally recognised awarding organisations; Skills and Education Group Awards and Skills and Education Group Access. Through our awarding organisations we have developed a reputation for providing high-quality qualifications and assessments for the education and skills sector. We are committed to helping employers, organisations and learners cultivate the relevant skills for learning, skills for employment, and skills for life.
Our knowledge and experience of working within the awarding sector enables us to work with training providers, through the Quality Licence Scheme, to help them develop high-quality courses and/or training programmes for the non-regulated market.
*Regulated qualification refers to those qualifications that are regulated by Ofqual / CCEA / Qualification Wales
To view a sample of the Certificate of Achievement, please click here.

OUR PASS RATE
Healthcare

85.5
%
(National Average 61.8%)
Sign up to our Newsletter