Working as a Midwife can be as equally challenging as it is fulfilling. However, even on the most difficult days, Midwives make a positive impact on the lives of new mothers, babies, and their families.
The same can be said for professionals in any healthcare capacity. Each can help and support their patients as they face challenges and complications with their direct health. However, unlike other healthcare professions, midwifery doesn't just deal with people experiencing problems with their health.
Instead, there are many positive experiences you get to enjoy in the role of a Midwife. For instance, Midwives have a front-row seat to view someone's transition to motherhood. As an expert Midwife, you have a direct hand in making sure both mother and baby are safe and healthy.
You can take part in these special and intimate moments but also set new mothers and families up for success. It's easy to imagine this rewarding feeling, but the benefits of becoming a Midwife extend much further than this.
Get Active and Hands-on
Working as a Midwife is about as far removed from a desk job as you can get. Midwife jobs are active and involved, which is ideal for anyone who can't stand the idea of sitting still all day, restricted to an office environment.
Antenatal care is provided in an array of settings, and in many cases, it's community-based. So, as a Community Midwife, you would be out on the road, visiting expectant mothers and providing antenatal Midwife appointments. This could be in their homes, in local clinics, in children's centres, and in GP surgeries.
As a Midwife, you can also be hospital-based, potentially working within antenatal departments, triage and assessment areas. You could also frequent postnatal wards and neonatal units. During labour, midwifery care can also be provided in a hospital, in specialist midwifery units or in home birth settings.
The duties of a Midwife will be varied, but all are focused on safeguarding the health and well-being of the mother and baby. This can include anything from hands-on physical examinations to assisting during labour, pain management and other medications. As a Midwife, you will be actively involved in their pregnancy and birthing process.
Complete Meaningful Work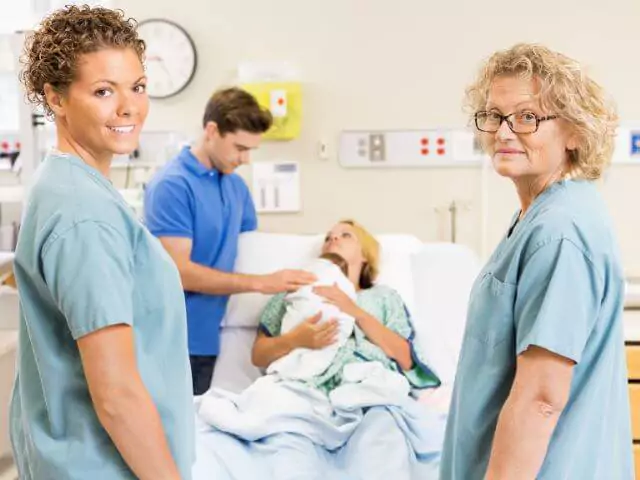 Bringing new life into the world is an important role, but the work Midwives do is meaningful for so many reasons.
Many people wondering 'What is a Midwife?' will assume the role is solely focused on the newborn. Babies aside for a moment, as a Midwife, you're helping mothers and families get started on the right foot.
Whether it's their first or fifth child, the challenges parents and families can face are vast. The advice and support you provide as an expert, with Midwife facts, in those early months can help them create a safe environment for everyone involved to thrive. Modern midwifery is also heavily focused on helping new parents understand what help is available to them if things become too much, and that it's ok to ask for it.
Your client base as a Midwife will include people from all backgrounds with varying challenges. Your position and the time you will spend with each of them in Midwife appointments give you the opportunity to build a strong supportive relationship. One where you can gain their trust, find out the true nature of their situation and understand exactly what help they need.
This information enables you and the appropriate third-party services to intervene early on and minimise any potential harm to the mother and baby. Or simply get them the appropriate additional support they otherwise wouldn't have known was available to them if it wasn't for your midwifery support.
There will also be times when your clients' pregnancies do not go to plan. In the event of stillbirths, miscarriages, terminations or neonatal death, the support and advice you provide as a Midwife to the mothers and families can help them recover and move forward with their lives in a positive way.
As emotionally challenging as these situations can be, the presence, input and guidance of an expert Midwife can make the biggest difference in other people's lives. A rewarding feeling which isn't matched in most careers.
Take Your Career Further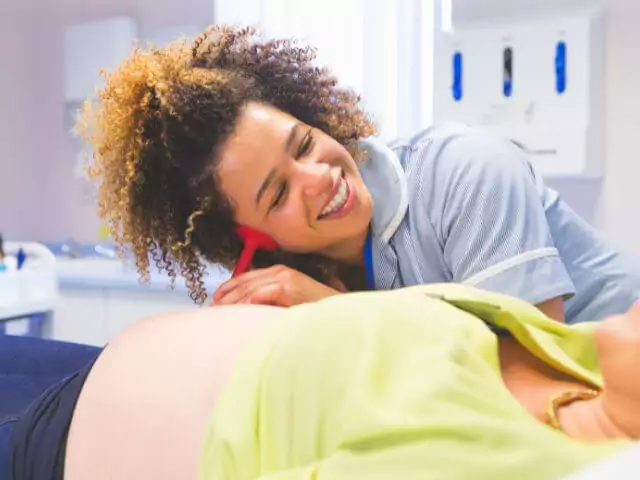 Once you qualify and register as a Midwife through private midwifery courses, your learning and development don't stop there. Besides completing mandatory CPD Midwife training to renew your registration and keep your skills up to date, there are many ways you can progress your Midwife career.
Many different avenues become available to you once you cross the threshold from student Midwife to qualified midwifery. People don't often realise how diverse the midwifery profession really is, but there are a large number of specialisms and roles you can move into as your knowledge and expertise increase.
If you're considering how to become a Midwife, and you're looking into Midwife career progression, should you be interested in leadership and having additional responsibilities, you could move into senior Midwife roles like:
Consultant Midwife
Midwife Supervisor
Team or Unit Manager
Head of Midwifery
Director of Midwifery Services
Those looking for senior Midwife jobs could develop their skills in management practices by completing additional courses and training. Taking online courses in peak performance coaching, for instance, would provide you with useful skills for these career pathways in midwifery.
There are also specialist Midwife roles you can move into depending on where your interests and skills lie, such as:
Infertility Midwife
High-Risk Care Midwife
Birthing at Home Midwife
Teen Pregnancy Midwife
Mental Health Midwife and Postnatal Depression Midwife
Besides the experience and knowledge you'll gain as an NHS Midwife or private Midwife in practice, there are also additional courses you can take to better align yourself with these midwifery roles and responsibilities. Courses dedicated to understanding mental health, for instance, would help you meet the needs of maternity patients with mental health issues and enduring conditions.
Outside of this type of career progression in midwifery, there are also opportunities on offer that involve research to help move the midwifery profession forward. In addition to this, there are teaching roles like midwifery lecturer jobs that aim to educate future midwives. You could also make a sidestep into a highly related but distinctly separate career.
How to Become a Midwife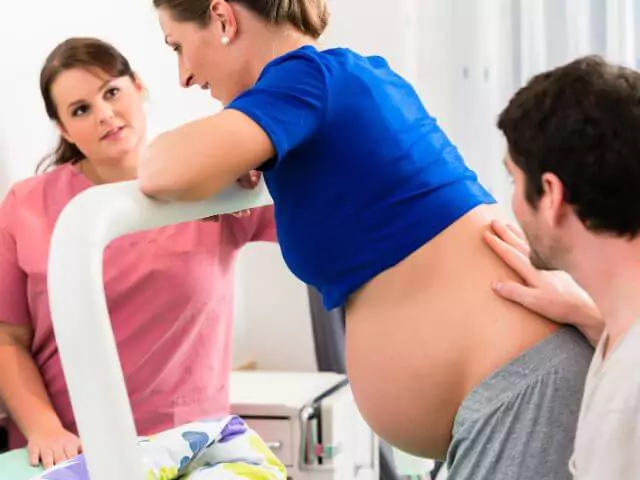 If you're wondering how to become a Midwife, or 'What do I need to become a Midwife?' UK learners must complete a midwifery degree that is approved by the Nursing and Midwifery Council (NMC) and gain NMC registration before they can practise as a Registered Midwife.
Each degree-level midwifery course can have different entry requirements depending on which university you decide to study midwifery courses at. Thankfully, most universities are more flexible in what qualifications they accept these days.
This means that if you don't have the traditional GCSEs or A Levels that were necessary for midwifery assistant training courses before, it's not the end of your journey to midwifery. An Access to Higher Education Diploma (Midwifery), for instance, will give you all the knowledge you need to get prepared for your approved midwifery degree.
This Access to HE Diploma (Midwifery) course includes modules on human reproduction, growth and development, and the role of the Midwife in antenatal, intrapartum, and postnatal care, among others. These profession-specific topics provide you with such detailed insight, meaning that this online course can go in place of up to three individual A Levels.
As it's based online, you'll also be able to work through the Access to HE Diploma (Midwifery) course at your pace, when it suits you. So, if you have to work or care for your children in the day, you can study comfortably in the evenings or whenever is right for you. Please note, though, that you will have submission deadlines that are outlined in your Individual Learning Plan (ILP).
Should you need to get GCSEs for midwifery studies at university, you can study those or their Functional Skills alternatives online too.
Get Started Now
If midwifery is the career you see yourself in, learndirect can help you become a Midwife (UK learners).
Our online midwifery course enables anyone at any stage of their life to make the switch to the role of a Midwife. Another amazing benefit of this Access to Higher Education Diploma (Midwifery) is it can be studied at your pace, making quick completion possible. This flexibility allows most learners to get this online midwifery course finished in much less than 1 year. Access to Higher Education Diplomas, therefore, are becoming a firm favourite for those looking to make a quick career switch.
To find out more about our Access to HE Diploma (Midwifery), learners can speak to our Course Executives directly by calling 01202 006 464 or by contacting them online. If you're ready to study midwifery courses online, you can click below to view our Access to HE Diploma (Midwifery) course and get enrolled! 
Spaces are limited so don't delay!