Digital marketing has had a huge impact on the way businesses operate. With the modern world being reliant on technology, having a digital-first mindset is crucial for company growth. Marketing plays an essential role in this, but which digital marketing job is best for someone looking to break into the industry? 
There are a wide range of roles that fall under this digital umbrella, from creative to technical. To find a role that suits you, there are many factors you need to consider. We have explored the various jobs in this sector to give you an idea of which role is right for you. 
What Jobs are in Digital Marketing? 
There are plenty of digital marketing techniques that organisations adopt to connect, engage, and attract customers, and with that comes various specialisms and job roles. The core techniques used within a marketing structure tend to be: 
Search Engine Optimisation (SEO) – The purpose of SEO is to increase visitors to a website by ranking high in search results. Digital marketing jobs in this area will be focused on a strategy that utilises Google's algorithm to generate organic traffic 
Pay-Per-Click (PPC) – This is a form of advertising that involves sponsored posts that appear alongside search results. When a user clicks on the ad, the advertiser pays a fee 
Social media marketing – Across the world, people use social media on a daily basis, and when it comes to Digital Marketer jobs in this field, these platforms can be used to attract customers. Professionals in this sector generally use Facebook, Instagram, Twitter, LinkedIn, and YouTube 
Email marketing – By promoting the products and services of a business through email, organisations can build relationships with new and existing customers. It is also great for lead generation and brand awareness 
Entry Level Digital Marketing Jobs 
Individuals starting from scratch in the digital marketing sphere should be aiming for entry level jobs. This is a great way to step into the industry, learn and develop new skills before moving up the ladder.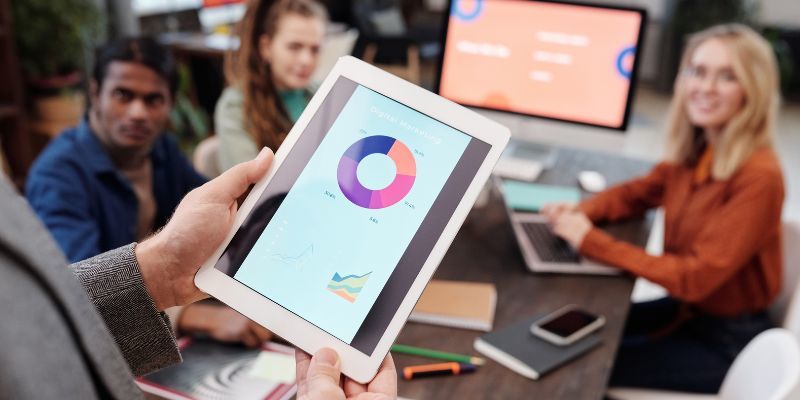 Each facet of digital marketing has entry level positions, giving newcomers an opportunity to sink their teeth into the industry and soak up as much knowledge as possible. Examples of entry level jobs in digital marketing include: 
SEO Assistant 
Social Media Marketing Assistant 
Junior Copywriter 
Digital Marketing Assistant 
Before you begin applying for these entry level digital marketing jobs, you will need to have a solid understanding of digital marketing and the way it functions. You can achieve this by studying a recognised course. The CIM Level 3 Foundation Certificate in Professional Digital Marketing is the ideal qualification for inexperienced aspiring marketers. 
Also, if you are unsure of what area of marketing you want to work in, then this course is perfectly suited. Not only will it provide you with entry-level skills and knowledge, but it is accredited by the Chartered Institute of Marketing (CIM), a world-renowned provider. We have answered FAQs about the CIM, so you can learn everything you need to know before you enrol. 
You can study this course through learndirect, the UK's leading online learning provider, which has helped more than 4 million learners achieve qualifications. 
Course Breakdown 
When you enrol on this digital marketing online course, you will study the following modules: 
Marketing Principles 

Discovering Marketing 
The Marketing Environment 
The Marketing Mix 

Digital Fundamentals 

Fundamentals of Digital Marketing 
Digital Marketing Tools 
Developing Digital Communications Campaigns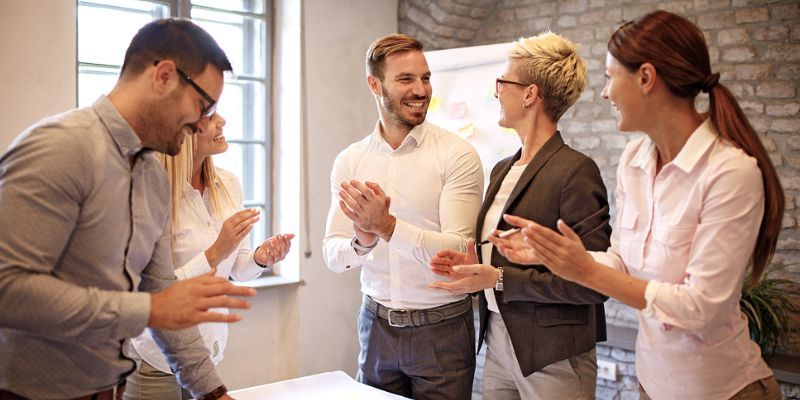 You will also benefit from the following: 
Online learning – Prepare for future digital marketing jobs from the comfort of your own home! This CIM course is delivered 100% online and you can learn around your existing commitments, making it entirely flexible 
Exam and assessments included – You won't have to pay separately to take your exams as it's all included in the course package 
Digital Marketing Manager Jobs 
Once you gain experience, you can move up from an entry-level role into an executive position, a senior role, and then eventually a managerial position. If you already have a digital marketing job and want to expand your knowledge and pursue higher level roles, then gaining additional qualifications can give you the boost you need. 
With learndirect, you can study the CIM Level 4 Certificate in Professional Digital Marketing, which is an internationally recognised qualification aimed at existing marketing professionals or those with previous qualifications.  
Course Breakdown 
This course is designed to propel you towards Digital Marketer jobs that are further up the career ladder. By learning the below modules, you will be in a strong position to apply for more senior roles. 
Applied Marketing 

The Marketing Concept  
Analysis and Insight 
Marketing Mix 

Planning Campaigns 

Campaign Process 
Planning Campaigns in Action 
Campaign Success 

Digital Marketing Techniques 

Digital Techniques 
Digital Enhancement 
Digital Management 
By enrolling on this course, you will get the benefits of: 
Flexible learning – If you work full-time or have existing commitments, then this course is ideal as you have the freedom to study around your schedule. You can fit it into your day-to-day routine and learn at a pace that suits you 
Exams and assessments included – The cost of your exams and assessments are included in the course package, so you won't need to pay additional fees 
Our ultimate guide to studying CIM marketing courses online will give you further insight into what to expect.  

Which Marketing Job Has Highest Salary? 
One of the motivating factors that people have when pursuing career goals is salary. We all want to earn a fair wage that helps us live comfortably so that we can enjoy a good work/life balance. Knowing which jobs in digital marketing earn the most money could help you make a decision about your future. 
We have outlined some of high-paying roles in the digital marketing sphere, noting the estimated salary of each position: 
Marketing Director - £65,000 per annum 
Product Manager - £50,000 per annum 
Marketing Manager - £40,000 per annum 
How to Choose the Right Digital Marketing Job for You 
There are several factors that you need to consider when pursuing marketing roles, whether they are Digital Marketing Manager jobs, entry level positions, or remote digital marketing jobs. Choosing the right job for you is dependent on your: 
Skillset 
Salary expectations 
Professional interests 
Career goals 
Start Pursuing Jobs in Digital Marketing 
If you like the sound of the digital marketing job description and feel like you will thrive in this industry, then start your journey now. We can help you at learndirect as we offer a series of CIM accredited online courses. 
To enrol on your chosen course or find out more information about how we can get you on track to achieving your career goals, speak to one of our Course Specialists. You can reach out to them by calling 01202 006 464. Alternatively, contact us online or click below to discover more.