Healthcare can be provided for any number of reasons. People can experience both mental and physical complications at any stage of life and require the support of professionals in the health field like Doctors, Surgeons and Registered Nurses.
Depending on the type of health complication and its severity, not all of this healthcare support will take place in a hospital. So, if you were thinking about becoming a Nurse, the places within which you can work are extensive. Before you kick off your new career, find out below some of the many interesting places you can work as a Nurse!
Job Options for Nurses
Nursing is a versatile and rewarding profession in the UK with a wide range of job options available. Nurses can work in hospitals, GP surgeries, care homes, community settings, and schools, as well as in specialised areas such as mental health, learning disabilities, or forensic nursing. Additionally, many Nurses choose to work in research, education, or management roles, or as independent practitioners.
An Access to Higher Education Diploma (Nursing) is a flexible online nursing diploma UK learners can study that allows them to study from home or wherever suits them. Find out more today!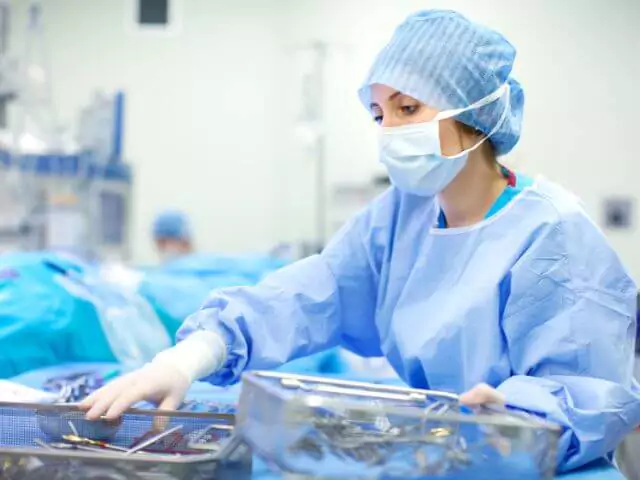 Hospital Settings
When we think about nursing, we are most familiar with these professionals in a hospital setting. This may feel like it's giving us more of a straight answer in terms of where Nurses work, but hospitals are huge and the departments vast, so it's still rather vague.
What we need to explore is where Nurses work in a hospital exactly. Which is an array of vital areas that can provide specific support to those with more severe needs.
Surgical Theatres
One of the many areas Nurses can work in a hospital is in the surgical theatre where patients go to have an operation. In this instance, your job title will be Theatre Nurse or Surgical Nurse and you will support patients undergoing major surgery.
The pace of the work in theatres is slower than in other nursing work environments, but it's incredibly intense and poses a high level of risk. In this instance, you would need to be very calm and precise while carrying out nursing tasks with a sense of urgency.
Psychiatric Wards
With the growing number of people being officially diagnosed with a mental health issue or enduring disorder, the need for mental health care and support is vastly growing. Like all health issues, support can be provided in various locations depending on the severity of the patient's symptoms.
In more severe cases, mental health patients will reside in or receive healthcare support in a psychiatric ward. So, if you were wondering 'where can you work as a Mental Health Nurse?', this is one of your options.
By working with patients round the clock on an ongoing basis, you will get the chance to develop important supportive relationships with each individual, gain their trust and help them effectively.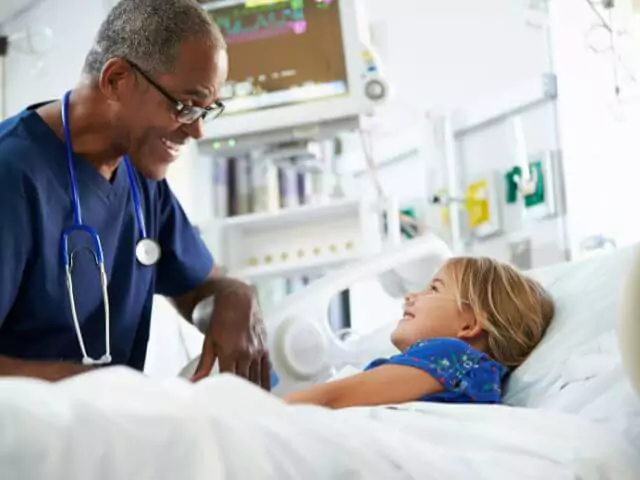 Children's Wards
If you like the idea of working with children, one of your career options as a Paediatric Nurse is working in areas of hospitals that are dedicated to providing care for patients under the age of 18. As a Paediatric Nurse, you are often the first person to assess children for health concerns, after which you will refer them to a specialist for additional treatment if necessary.
Neonatal Wards
Anyone wondering 'Where do Paediatric Nurses work?', would also have the option of pursuing a role in a Neonatal Unit. This is where newborns who are ill or premature go for care. As a Neonatal Nurse, you will work full time at the side of these delicate babies, monitoring their condition and helping bring them to good health so they can go home to their families.
A&E
Probably the most highly charged place a Nurse can work is in the Accident and Emergency (A&E) department. As the name suggests, the patients you see in this area are in dire need of help. For this reason, you need to be prepared for a very busy and challenging environment that requires you to constantly be quick on your feet if you want to become an A&E Nurse.
As the first point of contact for patients suffering from all manner of conditions or injuries, you need to be:
Calm
Reassuring
Quick working
Focused
Have a strong stomach
Emotionally resilient 
Critical Care Units
In a similar vein to A&E, Nurses who work in Critical Care Units treat seriously ill patients, but these could be patients who are admitted for a planned recovery after a complicated surgery, as opposed to someone who just walked in off the street after having an accident.
So, in as much as it isn't as unpredictable, Nurses working in this area of the hospital still have to deal with severe situations. Patients may not be able to breathe unsupervised or they could have organ failure and require constant monitoring. As such, being a Critical Care Nurse requires you to have an excellent eye for detail to notice differences in the patient's condition.
Other Specialist Clinics or Units
There are also a number of other specialist wards and units Nurses can work in, depending on what is offered at different hospitals.
These can include:
Being a Sexual Health Nurse in a sexual health clinic
Working as a Cardiac Nurse in the cardiology department
Providing support in specialist wards with learning disability patients
Being a Dermatology Nurse, Gynaecology Nurse, Gastroenterology Nurse, and more
Community Settings
So, now we have answered 'Where do Nurses work in hospitals?', you might be wondering 'Where can Nurses work besides hospitals?'. The answer to this is many places, as there are a number of community nursing jobs you can pursue should the idea of working in a hospital not appeal to you.
GP Surgeries
You can work in a GP Practice as a Practice Nurse. In this role, you work in a team of primary care professionals that include:
Doctors
Dietitians
Pharmacists
Depending on the size of the GP Practice, you could be the only Nurse which would see you take on more tasks in your role. In larger GP practices there will be more Nurses, so duties would be shared between you.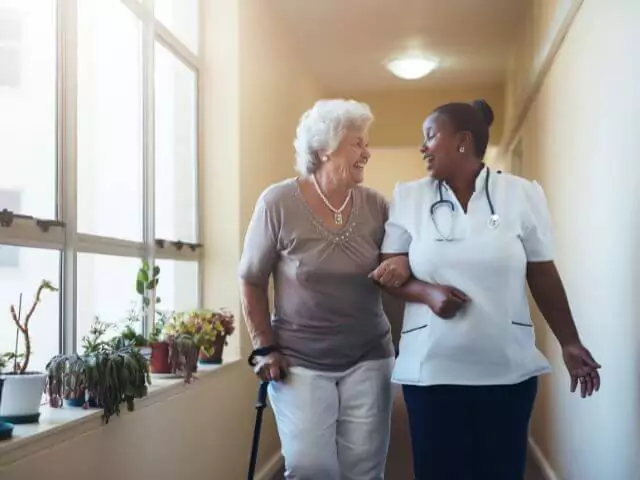 Nursing and Residential Homes
As people age, they often require more healthcare to help them live well for longer. As this tends to be more maintenance than an urgent requirement, Nurses will often be stationed within nursing homes and other residential facilities for the elderly to provide care when it's needed.
These can be Geriatric Nurses working specifically with older patients, but you will also find other Nurses working in nursing homes and the many other types of residential homes that exist for various needs.
These include:
District Nurses
Adult Nurses
Mental Health Nurses
Learning Disability Nurses
People's Homes
In many instances, it's better for Nurses to visit patients at their homes than have them come into a hospital or community healthcare facility for treatment. This not only releases the pressure on the NHS and private healthcare services, but it takes the pressure off the patient who may not be mobile, travel easily or might find the process distressing.
As a Nurse, you can visit them and provide care in a comfortable and familiar environment, reducing any anxiety they may have otherwise felt about the situation. This nursing role can often be highly enjoyable, as you build a warm working relationship with people you see on a regular basis.
Prisons
One of the lesser-known places you can work as a Nurse is in a Prison, where you will often provide a similar service to Nurses who work in GP Practices. This naturally comes with a higher element of risk, though Nurses working in prisons will have a level of security protecting them while they are on duty.
As many prisoners suffer from substance misuse or experience mental health issues and disorders, you will also find Mental Health Nurses working in these institutions too. The care you provide in these nursing roles can have a positive impact on lowering re-offending rates, which has a positive knock-on effect on individuals, their families and the wider public.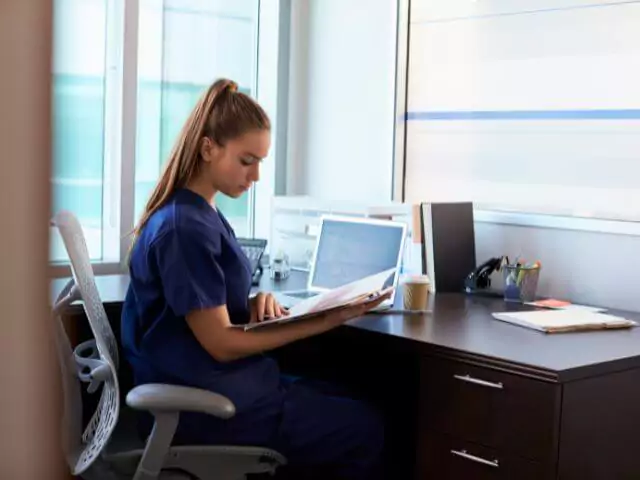 Schools
If you are wondering 'Where can Paediatric Nurses work?', you will find these Nurses are also often stationed in schools to be on-hand for children, should they require healthcare support. As a School Nurse, you can be employed by a:
Primary care trust
Local health authority
Community trust
Individual school
Other Community Settings
In addition to the myriad of community nursing work environments detailed above, there are also a number of other Community Nursing jobs you can explore. This is coupled with the numerous Private Nurse jobs that exist in facilities outside of private hospitals, so you really do have so many options when you decide to become a Nurse.
You could:
Become a Health Visitor and work with a network of health organisations that would have you working across schools, GP surgeries, people's homes, shelters for the homeless and medical centres
Work as a Military Nurse and care for patients in the military who are stationed across the world
Provide care to patients undergoing cosmetic surgery and other aesthetic treatments as an Aesthetic Nurse
Become an Office Nurse and care for workers of an organisation. This can require you to collaborate with the Human Resources (HR) department to establish the healthcare needs of employees
Work as a Nurse in local community centres and day centres that look after children or adults with various needs and abilities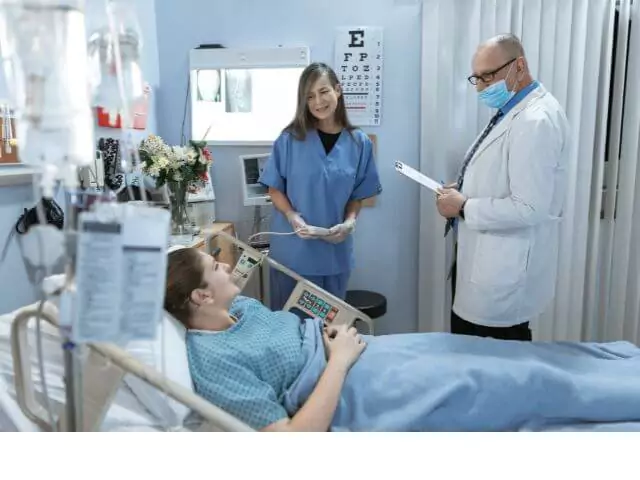 Jobs Where Your Nursing Degree Would be Useful
A Nursing degree is a highly valuable asset in many different fields, not just in the healthcare industry. Nurses are trained in a wide range of skills, such as communication, critical thinking, and problem-solving, which are highly sought-after in other sectors, including the charity sector, consulting, and the private sector. Many Nurses also choose to continue their education and specialise in areas such as Midwifery, health visiting, or occupational health.
Is Work Experience Essential?
Work experience is not essential in Nurse training, but it can be extremely helpful, so we highly recommend that this is undertaken. It can give you a better understanding of the profession and help you make a more informed decision about whether nursing is the right career for you. Additionally, some universities and employers may require or prefer applicants with relevant work experience. However, it is not a requirement for entry into a nursing program.
Become a Nurse
No matter where you want to work as a Nurse, you'll need to get a degree in nursing to kick-start your career. learndirect is the leading UK distance learning provider, and our Access to Higher Education Diploma (Nursing) can help you meet the requirements of a nursing degree if you don't have A Levels.
Find out more by speaking to our Course Advisors on 01202 006 464 or contact them online. Alternatively, you can click to view our Access to HE Diploma (Nursing) below.