Our Guide to Becoming a Nurse
Get Onto a Nursing Degree with Our Online Access to Nursing Course!
Do you want to become an NHS Hero? Nursing careers are some of the most important and rewarding there are, but to get qualified as a Nurse in the UK, you need to complete an approved nursing degree at university. This can put off aspiring Nurses who don't have A Levels. Thankfully, our online Access to Nursing Course can get you into university without them!
If you want to become a Nurse without A Levels, our Access to Nursing Course is the solution! Register your interest now for more information
Register Your Interest
Why Become a Nurse?
Help save and improve lives every day
Enjoy an active, exciting and sociable career
Tailor your role to your interests
Almost endless career progression
Never stop learning!
Like the sound of these nursing job perks? Get in touch and take to first step towards becoming a Nurse!
How Much Does a Nurse Earn?
The Nurse salary, UK learners, can be significant as you gain more experience, seniority and move into specialist areas. Your Nurse annual income will vary depending on if you decide to become a Private Nurse or work as an NHS Nurse. This is because the NHS pay scale is structured whereas the Private Nurse salary, UK learners, is uncapped.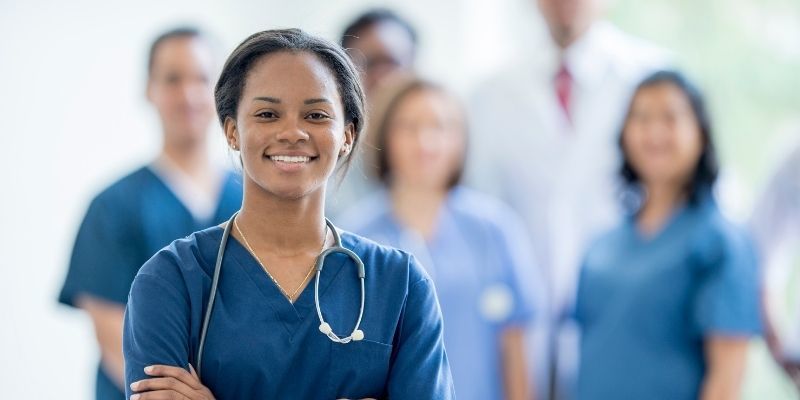 The NHS Nurse salary you can expect is:
Band 5 Nurse Salary: £25,655 to £31,534
Band 6 Nurse Salary: £32,306 to £39,027
Band 7 Nurse Salary: £40,057 to £45,839
Band 8a Nurse Salary: £47,126 to 53,219
Band 8b Nurse Salary: £54,764 to £63,861
Band 8c Nurse Salary: £65,664 to £75,874
Band 8d Nurse Salary: £78,192 to £90,387
Band 9 Nurse Salary: £93,735 to £108,075
You will receive the highest pay in each banding scale after you have performed well in the nursing role for some time. NHS Nurse pay bands are also higher when you
work as a Nurse in London
.
Want to earn a wage like the above? Call our Support Team on 01202 006 464 to get enrolled on our online Nursing Diploma!
What Access Course Do I Need for Nursing?
To become a Nurse without A Levels, you need to study the
Access to Higher Education Diploma (Nursing)
. As a Level 3 Nursing qualification, the Access to Nursing Course provides you with the equivalent of 3 individual A Levels.
Course Breakdown
The Access to Nursing Course is widely accepted by most universities as it teaches you vital knowledge that is essential for nursing careers.
Just some of the modules you will study include:
Human Body – Discover facts about the human body, from the way we reproduce to how our organs function and the way our cells grow and divide
History of the NHS – Understand the NHS's founding principles and how it has been shaped over time
Roles and Responsibilities of a Nurse – Learn about the purpose and function of the Nursing and Midwifery Council (NMC), as well as the multidisciplinary approach to healthcare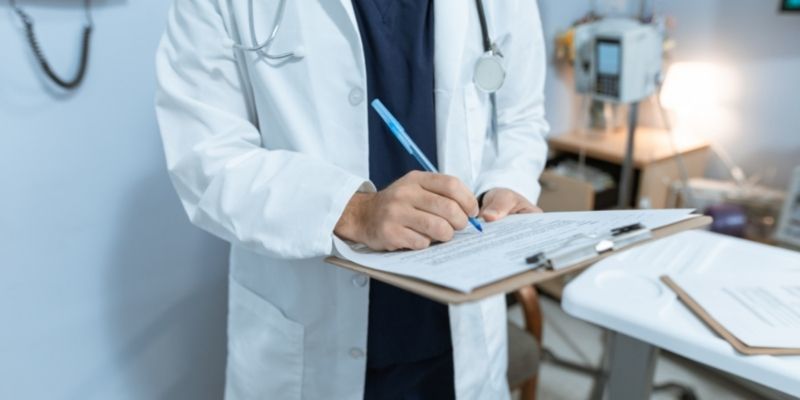 Key Features:
Written by industry experts – Our online Access to Nursing course has been designed by professionals with years of nursing experience
No timetables or classrooms – Have children to care for or existing work commitments? No worries! Learn on your terms, when it suits you
100% online – Study from the comfort of home
No exams – Instead, you complete tutor marked assessments at the end of each module
Don't delay! Take the next step towards your nursing career by enrolling today!
Request a Call Back
Request a call back from our support team if you need help registering for our online Access to Nursing course. Alternatively, call us to talk now on
01202 006 464
.