Education is no longer restricted to classroom study. Long gone are the days when you could only achieve an accredited qualification by spending days on end studying in a school or college. Now, you can work towards the career of your choice from the comfort of your own home thanks to online learning. 
National Online Learning Day is celebrated every year on September 15th, recognising the opportunities that come from online education around the world. learndirect is the UK's leading online learning provider, helping more than 4 million students achieve recognised qualifications in an array of subject areas. 
If you are considering a career change, looking to go to university, or develop a new skill, learndirect offers an array of accredited courses that will meet your needs. With the majority of our courses being online, you have the freedom to study at your own pace. Given that it is National Online Learning Day, there is no better time to enrol on the course of your choice! Below, we have provided a snapshot of some of our popular courses. 
Get to University with Our Access to Higher Education Courses 
The traditional path to university has always been GCSE qualifications followed by A Levels, with the latter being the main route to securing a university place. However, for individuals who have not obtained A Levels, you can undertake an Access to Higher Education Diploma instead. This is because Access to HE Diplomas can act as the equivalent to 3 A Levels, depending on the credits acquired. 
Most universities accept Access to Higher Education Diplomas as part of their entry requirements, but it is important that you check the requirements of your chosen university before applying. Each university sets its own criteria for entry, so make sure you do your research! learndirect provides an extensive range of Access to Higher Education courses online, including the following: 
There are many reasons why opting for an Access to HE course is beneficial, and one of them is the speed in which they can be completed. A Levels usually take two years to study, but how long is an Access to Higher Education course? Well, on average, learndirect students take around 9-12 months to achieve an Access to HE Diploma, but you have two years to complete it. 
Also, unlike traditional A Levels, you will not have to undergo exams when taking Access to Higher Education courses online. Instead, you will be issued with assignments relating to your course modules, so you don't have to worry about exam stress. Given the breadth of subjects available at learndirect, you can begin studying towards a rewarding career in your chosen profession.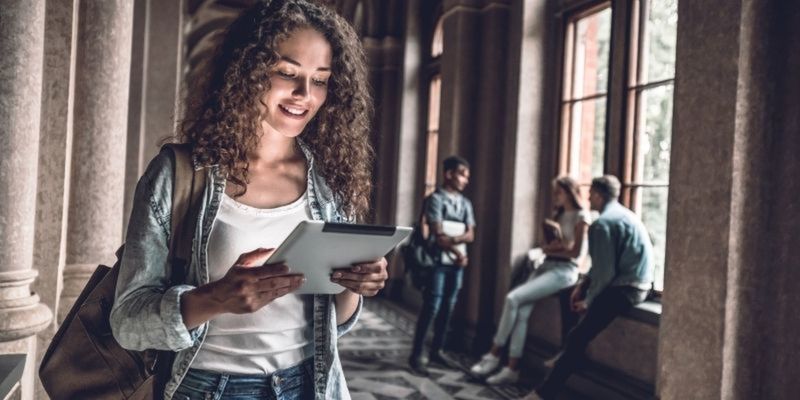 Make a Difference by Becoming a Nurse or Midwife 
Understandably, our Access courses are incredibly popular, with Nursing and Midwifery being among the most sought after. It is easy to see why, as nurses and midwives play an integral role within the healthcare sector. Not only will you be entering a profession that is in-demand, but you will also be making a difference to people's lives. 
If you are looking to become a nurse practitioner, then the Access to Higher Education Diploma (Nursing) will prepare you for degree-level study as it acts as the equivalent of 3 A Levels. It is important to note that to undertake a university nursing course, you will likely need 5 GCSEs at grades C/4 or above, as well as A Levels or an Access to HE Diploma. 
If you are already registered with the Nursing and Midwifery Council (NMC) and you are aiming to develop your skills, you may be asking yourself 'what courses can I do in nursing?' Well, there are various possibilities, such as end of life care or care for the elderly. With a selection of short courses available, you could enhance your skillset, giving you a well-rounded ability to care for specific patients with particular health concerns. 
If you work in the nursing sector already, you will be well aware of Continuing Professional Development (CPD), which is a programme that all nurses need to complete to maintain their registration. With learndirect, you can take online nursing courses that can help you meet the required number of hours set out as part of your CPD structure. Alternatively, you can undertake the following courses to broaden your skillset: 
Grief and Bereavement Counselling 

Health and Social Care 
A number of CPD hours is also required for midwives registered with the NMC, which could eventually lead you towards leadership roles, such as a Consultant Midwife, Midwife Supervisor, or Head of Midwifery. If you are embarking on the early stages of your midwifery career, then an Access to Higher Education Diploma (Midwifery) can be the stepping stone towards achieving it. 
Most universities will accept this qualification as an alternative to A Levels for midwifery courses, UK residents. However, it is essential that you check your chosen university's entry requirements before applying. By opting for a midwifery course online, you will be able to study at your own pace without having to neglect your existing commitments. 
Becoming a midwife is a rewarding career as you will be responsible for supporting expectant mothers during their pregnancy and providing postnatal care. Some of your responsibilities include: 
Providing full antenatal care 
Monitoring and supporting mothers during the pregnancy and birthing process 

Identifying high-risk pregnancies 

Teaching mothers how to feed and care for their baby 
With the benefit of online learning, you can kickstart your new career in midwifery today!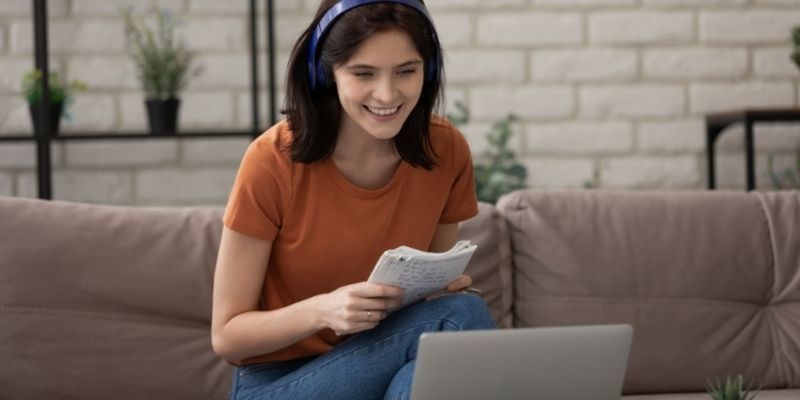 Our Online Zookeeper Courses Will Transform Your Career 
As a nation full of animal lovers, it is no surprise that one of our popular courses is the Zookeeping Level 3 Diploma (RQF). If you have a passion for wildlife conservation, then you can play a significant role in helping maintain the habitats of animals around the globe. This accredited course will give you all the skills, techniques, and information you need to thrive in a zookeeping role. 
Your daily responsibilities will be diverse, but generally you will be expected to do the following: 
Ensure that the animals live in an environment that matches their natural habitats 

Observe the animals for signs of distress or illness 

Prepare food and record feeding habits 
Help with raising young animals 
If that sounds like a role that matches your ambitions, then you are probably asking yourself 'what courses do you need to be a zookeeper'? As mentioned, the Zookeeping Level 3 Diploma (RQF) will allow you to apply for a zookeeping role, and during your study with learndirect, you will have an opportunity to undergo practical training. 
Jimmy's Farm and Wildlife Park, Colchester Zoo, West Midland Safari Park, Dartmoor Zoo, and Blackpool Zoo make up the list of zoos that are approved by the course. During your 1 week of practical training, you will get vital first-hand experience. 
learndirect provides accredited online zookeeper courses that have the potential to transform your career. From conservation efforts and animal welfare to zoo design and ethics, you will learn everything you need to know to embark on a rewarding career with animals. Not only that, but you may also want to consider our range of wildlife courses, including: 
The Options are Endless 
Above, we have highlighted some of the most sought-after online courses, but learndirect provides a wealth of course options that can lead to opportunities in varying industries. Whether you are aiming to embark on a new professional career, develop your current skills, or pick up a new hobby, we have courses that match your ambitions. 
As well as the courses mentioned, you can also study subjects related to the following: 
Veterinary Science 

Mental Health 

Accounting 

Foot Health 

GCSEs and A Levels 
Teaching 

Dental Science 

Business, Lifestyle, and More! 
Benefits of Studying Online 
What better way to celebrate National Online Learning Day than by discussing the benefits that come with online study! As mentioned, learndirect provides a wealth of courses in various subjects and industries, giving you an opportunity to start a new career or develop an existing one. Online learning provides a level of flexibility that you won't get through traditional studying. Some of the standout benefits include: 
Ability to learn at your own pace 

Freedom to study from the comfort of your own home 

24/7 access to all online learning materials 

No exams 

Support from Tutors and Student Support Officers 
Access to an innovative online platform where you can complete assignments and track progress 
Enrol Today! 
If any of the aforementioned online courses interest you, then take advantage of National Online Learning Day by enrolling today! As soon as you do, you will be sent your learning materials instantly, allowing you to start your learning journey straight away.  
To discuss a desired course or find out more information about your options, speak to one of our Course Advisors by calling 01202 006 464. Alternatively, visit our support centre with your enquiry, or click below to view all the courses we offer.