If you're on the way to a nursing career, you've no doubt researched important factors like the wage you can expect, where you are likely to work and whether you'd be better suited to a career as an NHS Nurse or a Nurse in the public sector.
Though, one of the main things you need to be prepared for in your nursing career is the way in which you work. Nurse working hours are vastly different from most jobs, so you need to make sure you're happy with the arrangement before signing on the dotted line of your employment contract. If you're wondering 'how many hours do you work as a Nurse?', keep reading! We explore the working hours of a Nurse in different capacities below, so you know exactly what to expect.
An Access to Higher Education Diploma (Nursing) is a flexible online nursing diploma UK learners can study that allows you to study from home or wherever suits. Find out more today!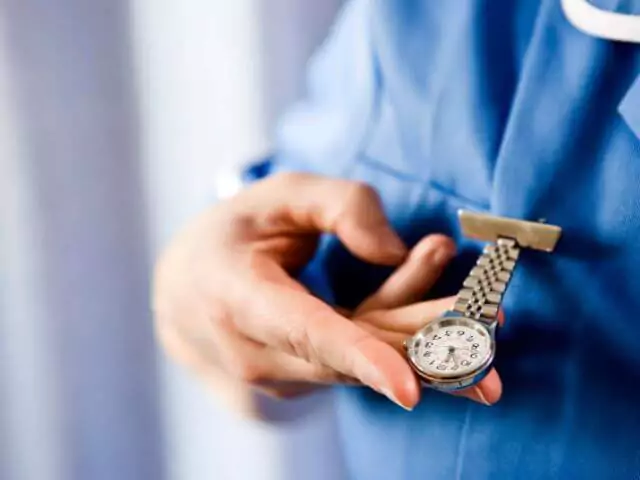 Why Are Nurse Working Hours So Different?
The reason Nurses have such different working hours to regular jobs is that their work isn't exactly regular. Caring for people is a job that comes in many shapes, forms, and levels of severity. For this reason, the hours a Nurse works aren't exactly clear-cut.
As a Nurse, you will have a schedule that can vary greatly from other Nurses in the profession. This is often because, while all Nurses have certain duties that are the same, each type of Nurse will have a different set of responsibilities that can determine the shift length and pattern they work.
This is especially the case for specialist Nurses. For instance, you can imagine the working patterns of an ICU Nurse differ greatly from a Nurse in a GP practice.
Typical Work Patterns for Nurses
In general, you will find most Nurses work in a pattern of shifts which can vary in light of things such as:
Demand
Location
Preference
If you're a full-time Nurse in the private sector, you will tend to work between 36 and 40 hours a week. A standard full-time working week for NHS Nurses and other NHS professionals is 37.5 hours a week.
How Many Hours do Nurses Work in a Week?
For those wondering 'How many hours does a part-time Nurse work?' part-time Nurses in either sector will work less than 30 hours a week.
How Many Hours Can a Nurse Work Straight?
Many people breaking into or thinking about getting into Nursing ask the same question 'Do Nurses work 12-hour shifts?', the answer to which is yes! But not always.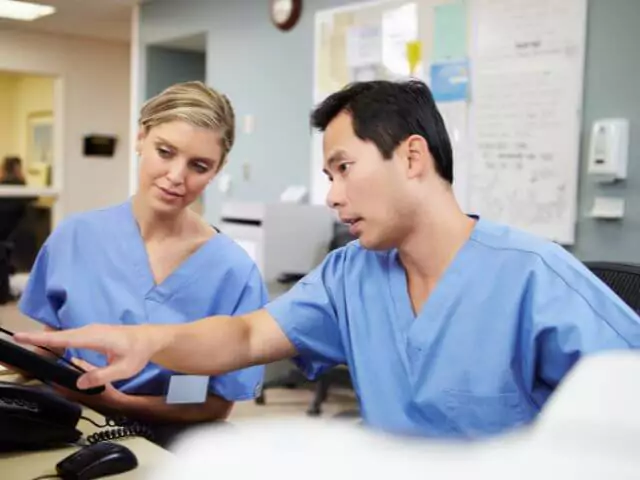 How Long are Nurse shifts?
We've detailed the most common shift patterns for Nurses below:
Eight-Hour Nursing Shifts
You will find many Nurses split their full-time hours over five days by doing eight-hour shifts. This is the most like a regular job in terms of the amount of time you're at work each day. In many instances, it can also be the closest work pattern to a 9-5, as Nurses in clinical and school settings will often only be required during standard business hours.
If you land one of these nursing jobs, you might only work Monday through to Friday. However, this does depend on where you work as some clinical facilities, for example, operate seven days a week.
It's not uncommon for Nurses to work eight-hour shifts in hospitals and other settings that operate around the clock, but you will likely have to do your fair share of evening, weekend, or night shifts as opposed to just working throughout the weekday.
10-Hour Nursing Shifts
If you'd like to have more days off at home, you can condense your shifts and work in 10-hour stints over four days instead. This will give you a full three days off during the week, and in most cases, you can choose to take these consecutively or space them out between your nursing shifts.
While 10-hour Nurse shifts do exist, you will find most employers give you the option of either an eight-hour or a 12-hour shift. If you find this shift pattern particularly appealing, you would be best off looking for nursing jobs in 24/7 clinical settings.
12-Hour Nursing Shifts
The most intense nursing shift but one that is often favoured is the 12-hour shift split over three days a week. Many employers want to operate this way as it allows them to provide round-the-clock care and have staff on hand at all hours. You will find a lot of Nurses prefer it too as they get a lot more time off each week.
In 24/7 facilities like assisted living homes, hospitals and urgent care centres, you would generally work a 12-hour day shift or a 12-hour night shift. You can choose to alternate these occasionally, though most Nurses often find it easier to stick to a consistent schedule.
In the NHS, 60% of their Nurses work 12-hour shifts. The timeframes of which are usually: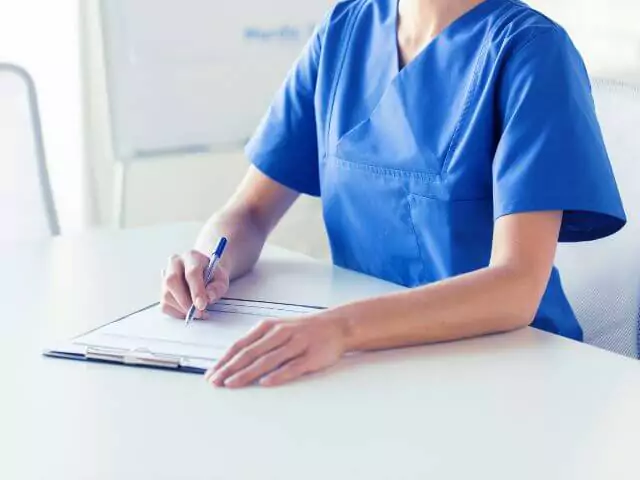 When Do Nurses Work?
Nurses often work rotating schedules, including a schedule of 4 nights on and 4 nights off. This means that they work four consecutive night shifts, typically lasting 12 hours each, and then have four consecutive days off. After this period, they would again work 4 nights on and have another 4 days off.
This schedule is common in hospital settings, such as emergency departments and intensive care units, where round-the-clock coverage is required.
It is also used in long-term care facilities, clinics, or other healthcare facilities that are open 24 hours a day, 7 days a week. Due to the nature of the job, Nurses working this schedule may experience disrupted sleep patterns and may have to adjust to sleeping during the day, which can be challenging for some people. However, it allows for longer periods of time off, which can be beneficial for many Nurses and their families.
On-Call Nursing Shifts
Depending on the type of Nurse you become and your employer, you might also have to be on-call outside of your regular working pattern. This means you need to be available should you be required to come into work at any point.
On-call shifts for Nurses are generally scheduled during your day off or start as soon as your regular shift is over. This type of work arrangement is most common in hospitals and ER settings and is required to handle any emergency situation that may arise, be it a staffing shortage or surge in patient admissions.
Customisation of Nurse Shift Patterns
The great thing about being a Nurse is you often have the option to choose the working pattern that best suits your lifestyle. You may find that working in the evening gives you the best chance of getting things done at home in the day when the house is quiet. Or, you could opt for a combination of Nurse shifts to fit your work around other commitments.
So long as you fill your quota of hours, a lot of employers won't mind. However, it's worth noting this will depend on where you work and other employers will be rather strict on the nursing hours they allow. Luckily, many Nurses will swap their shifts to make sure their hours are covered and give them the time off they need.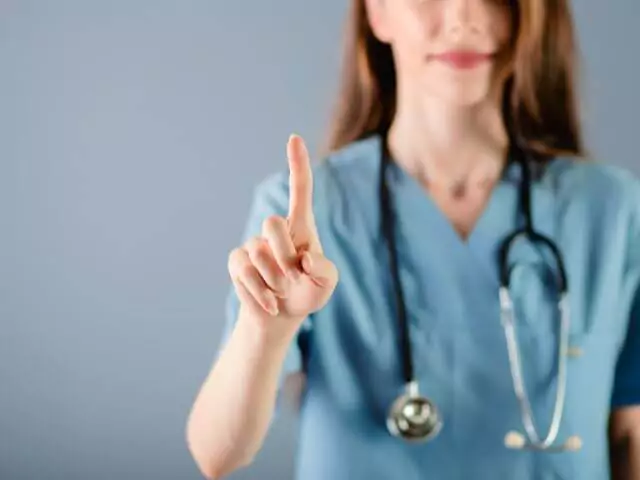 Is There Any Flexibility in Nurse Working Hours?
There is some flexibility in Nurse working hours, depending on the employer and the specific position. Many Nurses work full-time, but part-time and per diem (as-needed) positions are also available. The schedule may be flexible, with some Nurses working primarily day shifts while others work primarily night shifts, depending on their preferences and the needs of the employer. Some Nurses may also have the opportunity to work rotating shifts, such as the 4 nights on and 4 nights off schedule mentioned earlier.
Additionally, many healthcare facilities also have options for Nurses to work flexible hours such as 12 hour shifts, or 8 hour shifts, this can give them the opportunity to have a better work-life balance. While the traditional 9 to 5 schedule is not as common in nursing, there are still opportunities for Nurses to work more standard hours, depending on the employer and the type of facility. Ultimately, the flexibility of Nurse working hours can vary widely depending on many factors, including the type of facility, the specific position and the availability of the Nurse.
An Access to Higher Education Diploma (Nursing) is a flexible online nursing diploma UK learners can study that allows you to study from home or wherever suits. Find out more today!
Which Type of Nurse Has the Best Hours?
Now, the best type of nursing role to suit your lifestyle will depend on your existing commitments, your preferences and what you want to do in your downtime.
If you want a predictable work schedule in 'regular' working hours, you may be better suited to becoming a:
School Nurse - treat students and refer those who need additional medical treatment to a doctor or hospital
Nurse in a GP Practice – assess, screen, and treat clinic patients
Both these settings operate over limited hours during the day, so your Nurse working hours would align with this schedule.
If you would prefer more variation in your work patterns, opting to become a Nurse in a 24/7 facility might be the better choice. For instance, a Neonatal Nurse provides care to infant patients at all times of the day and night, so there will be plenty of shift patterns to choose from.
Start a Career in Nursing
If you've explored the working hours, earning potential, career diversity and sector benefits of becoming a Nurse and you are ready to get qualified, we can help you take the next step. learndirect is the leading UK distance learning provider, and our online nursing course can help you study an approved degree in nursing.
Find out more about how our Access to Nursing Diploma can get you to university without A Levels and more by speaking with our Course Advisors today on 01202 006 464, contacting us online or clicking below to view the nursing course in more detail!