Studying a professional skills course of any kind is a commitment to education that will unlock certain gated working opportunities. These courses specifically train you up for work in particular roles, because to perform that job successfully requires a specific knowledge-base and skillset.  
This is why the courses are closely monitored and regularly updated in line with best practices. One such course is the Foot Health Care Practitioner (RQF) Diploma Level 3, which takes you from novice to qualified Foot Health Practitioner status in a matter of weeks.  
This course is designed by industry professionals, teaches you both the theory behind foot health and the fundamentals of setting up your own practice, plus it provides the opportunity for essential hands-on training.  
So, if you've completed this course, why would you need to take a refresher course on the same subject? The truth is, while you may have had the best intentions to jump straight into your new Foot Health Practitioner career, life can get in the way. This may leave you feeling a bit rusty and lacking the confidence to make the move once the time comes.  
Who is The Course Aimed At?  
The Foot Health Practitioner Level 3 – Refresher course is aimed at learners who have qualified from the Foot Health Care Practitioner (RQF) Diploma Level 3, but for one reason or another haven't made the move into their new career in foot health.  
There are so many reasons why this can happen. Perhaps you studied whilst pregnant and caring for your child took precedence over looking for employment, or you moved house and finding a new job just fell by the wayside. Who knows, perhaps you were studying whilst in a job that you didn't love, but also didn't mind, and it just never felt like the right time to leave.  
Whether it was family commitments, getting over a breakup or simple procrastination, there are a million reasons why your move into a Foot Health Practitioner role might have been delayed. Now, sometime later, you find yourself itching to get the wheels in motion on your new career.  
If you find yourself in this situation, you might feel concerned that you've forgotten part of what you learnt during your original studies. There is a lot of information to retain in relation to the anatomy and physiology of feet, not to mention the infections that can hinder foot health.  
Who knows, depending on how long it has been since you qualified, the best practice standards may have even changed. In any case, if you're feeling remotely unsure in your abilities, a Foot Health Refresher Course can be the ticket to taking a confident step into the profession.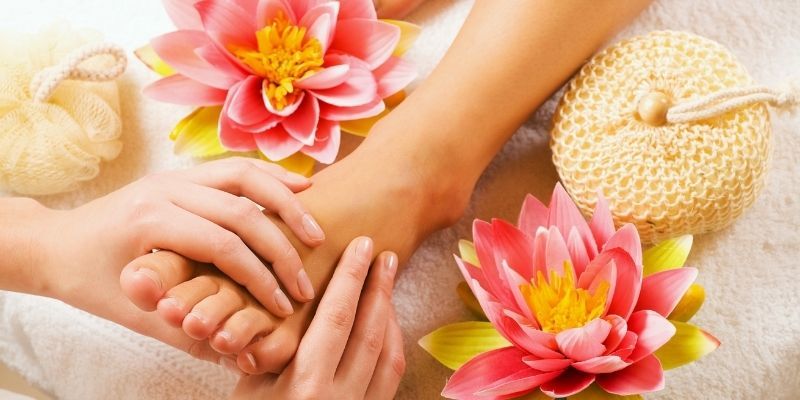 Why Did I Get Qualified in Foot Health in the First Place? 
You may be wondering all this time later, 'Why did I want to be a Foot health Practitioner anyway?'. So, before making the decision to enrol on the Foot Health Practitioner Refresher Course, you should remind yourself of exactly what awaits you beyond your studies.  
Ample Job Opportunities 
For many years, in-demand careers relating to feet have mainly consisted of those involving pedicures, foot massages and other beauty or relaxation focused treatments. When it comes to health maintenance and prevention, it wasn't often people considered their feet as something they should worry about.  
Today, far more awareness has been raised about the interconnectedness of the body, and the knock-on effect health conditions can have in different parts of it. Diabetes for one, presents significantly in the feet, with the potential to lead to loss of feeling, infections like gangrene and the need for foot amputation in severe cases. By monitoring the health of feet, horrendous situations like these can be avoided.  
This increased awareness, coupled with an ageing population who want to remain mobile for as long as possible, has led to a significant rise in demand for professionals in this space. Now, Foot Health Practitioner jobs are in abundance as people have finally started to put foot health first.  
By working in this profession, you can further spread the message that foot health matters and help your clients achieve total foot health through the course of your sessions.  
Flexible Working 
Working as a Foot Health Practitioner also opens the door to flexible working arrangements, which is appealing to those juggling their foot health career with other commitments.  
If you find employment in an established foot health clinic, you may be able to work part-time, on certain days, or at certain times of the day depending on the flexibility of your employer and the contract you come to agree upon.   
If you decide to work for yourself as a Foot Health Practitioner and set up your own clinic, you further have the ability to dictate your own work patterns. As the nature of foot health problems results in decreased mobility, you could even run your foot health clinic in a mobile capacity.  
Many people search for 'mobile foot health practitioner near me' to save themselves the trouble and pain of travelling on sore feet. If you bring your services to them this will no doubt be something they find incredibly valuable.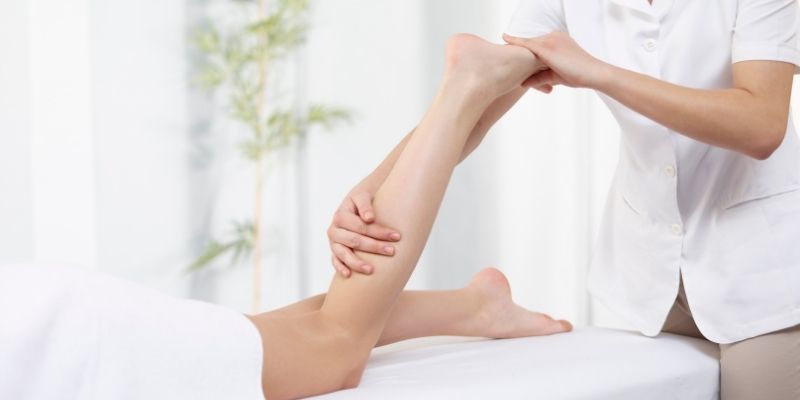 Great Earning Potential 
Not only are there plenty of Foot Health Practitioner jobs on offer and flexible working opportunities, but the Foot Health Care Practitioner salary can also be quite substantial.  
The money you earn will vary depending on location, but you can expect to earn between £25-£40 per foot health treatment as a self-employed Foot Health Practitioner, and up to £30k per year with experience in a salaried position.  
You can further expand your earning potential by expanding your offering as a Foot Health Professional. With additional qualifications, you can help your clients realise the health benefits of foot massage as well as the foot health benefits of foot reflexology and offer these complementary treatments as part of a broader package.  
What Does the Refresher Course Cover? 
By choosing to revisit your foot health care training through the Foot Health Practitioner Level 3 – Refresher course, you will get the much-needed confidence boost to get your new career on track. 
You will revisit role-critical theory by covering topics like anatomy and physiology, to ensure you can measure blood pressure and check lower limb circulation in line with best practices.  
Other topics cover the business element of working as an independent Foot Health Practitioner, so you can set up your own foot health clinic and manage a team with ease. You will get familiar with business logistics and understand all the elements required, from the Foot Health Practitioner insurance you may need, to business planning. After this, you will be reassured of your ability to go it alone in the foot health sector.   
The course comes to a close with 5-days of practical training carried out in a state-of-the-art foot health training facility. One of these days is dedicated to a masterclass on starting your own practice, the remaining four days will be your chance to gain essential clinical practice experience.  
Upon completion of this Foot Health Refresher Course, you will have the latest industry knowledge and reassurance you need to seize the opportunity and become a Foot Health Practitioner. 
How Do I Enrol? 
If you are looking to revisit your Foot Health Practitioner qualifications and brush up on your skills, learndirect has the online course to help you build your confidence quickly.  
Becoming a Foot Health Care Practitioner can be rewarding for many reasons, so don't be put off venturing into this career because it's been some time since you completed your original studies.  
learndirect is the leading UK online course provider, so you can be assured our online courses are of exceptional quality. Find out more about how our Foot Health Practitioner Level 3 – Refresher course can help you achieve your career goals by speaking with our Course Executives on 01202 006 464, contacting us online or clicking below!