20% OFF
Save £82.00 - Don't miss out!
Foot Health Practitioner Level 3 - Refresher
Get in touch with us and we'll call you back
Get in touch with us and we'll call you back
SALE

Savings End Midnight Sunday 1st October

SALE

Savings End Midnight Sunday 1st October
Foot Health Practitioner Level 3 - Refresher
Your Course at a Glance
Foot Health Care Practitioner 1 week Refresher Course
Are you already qualified but not yet started practicing?
Do you need help with business development or confidence when working on clients?
Refresh your knowledge and skills with this 5 day Refresher Course.
Refresh your existing knowledge
Receive a Certificate of Attendance
Attend 5* days practical training in our state-of-the-art COVID-secure training facility
Plan how you start and/or Manage a Foot Health Practice
Take your first steps into the health and social care sector
About your Diploma
If you have already studied a Foot Health Qualification with us but not yet started practicing, this course could be for you.
Our Level 3 course gives you the opportunity to re-visit the essential Anatomy & Physiology that is needed to practice safely and then, during your 5 days at our training clinic in Birmingham, you will have a Masterclass in setting up your own practice (or how to manage a practice if you are employed) and 4 days of clinical practice with clients.
Modules
Unit 1: Theory of Foot Health – revision
Unit 2: Principles of business start-up and practice management
Unit 3: Practical Training (5 days)
Entry Requirements
Learners must have completed a Foot Health course with either Stonebridge Associated College/learndirect previously. Training cannot have been completed with another training provider.
Minimum age restriction
Age 18 +
Average completion timeframe
6 months
Assessment requirements
All theory assignments (2) must be completed. Observations will take place when attending practicals on real clients who attend the clinic.
Placement or Practical required
A 5-day placement must be completed over consecutive days with all days fully attended.
If placement or practical required, when?
Units 1 and 2 must be completed before any practical can be booked.
Exams required
The practical training element of this course will include 2 knowledge tests. These are not set by the awarding body
Observation by us required
Yes at practical
Additional requirements
The Learner is required to have the appropriate uniform and PPE for the practical element of the training.
Certification Timeframe
6 weeks
Course Fees
All course fees, inclusive of all payment plans including our Premium Credit Limited option, must be settled before certification can be ordered.
*You will have access to the course for 24 months.

Assessment
This Foot Health Practitioner Refresher course is carried out via distance learning for modules 1 and 2 and then you will be assessed during your practical training for module 3.
Qualifications
On successful completion of your course you will receive the learndirect Certificate of Completion of Training in Foot Health Practitioner Level 3 - Refresher.
Your course certificate will also state the number of CPD points/hours the course is eligible for.
View a sample of the certificate (opens in new window)
learndirect is one of the largest integrated providers of courses and qualifications, training, and employment services in the UK
Each year around 6,000 businesses equip their staff for success with learndirect
learndirect have helped more than 75,000 businesses equip their employees with the skills needed to improve productivity.
Almost 700,000 maths and English test passes have been achieved with learndirect.
300,000 people fulfilled their career ambitions last year with learndirect.
Over 250,000 apprentices have achieved with learndirect.
Career
Learners who achieve a recognised Foot Health Practitioner Qualification could progress into a range of roles within the Health & Social Care Sector, in an established Practice or by running their own Foot Health Care Practice.
The full course includes a unit on 'Setting up and Running a Professional Practice' so if you are considering starting your own business you will even have the chance to plan how to do so.
If you have studied but you choose to do this Refresher course you will benefit from a Business Masterclass to help you understand the essentials of being self-employed and plan how to start your own practice.
Foot Healthcare Practitioners could choose to work on an employed basis in an established practice or if setting up a private practice, there is earning potential of up to £39,000.00 per year
*Source: Payscale.com, Sept. 2012.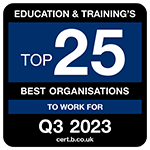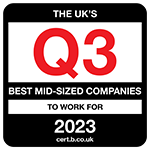 Sign up to our Newsletter