There are so many reasons a person may want to study or work abroad. You might be looking for a different style of education, improved job prospects or the chance to study specific courses. Or you could be heading overseas to submerge yourself in other fascinating cultures, developing language and life skills while exploring the marvellous world around us. Well, online courses can help. 
With businesses also becoming increasingly global, it is more important than ever for people to have academic mobility. Should you pack up and go in pursuit of an overseas opportunity, you'd want your education to back you up. 
Having an education that is globally recognised can help make your international ambition a reality. It can be essential for further study and securing employment in some cases. In certain countries, it's also vital for you to obtain a visa. However, which online courses are internationally recognised isn't always clear. Below, we have outlined a handful of online training courses that are recognised all over the globe, as well as explained the validity of qualifications earned online. 
Online Courses Provide Accredited Qualifications 
Studying with an accredited online course provider means the qualifications you receive are exactly the same as physical colleges. That means an A-Level in Business Studies is the same, whether it was studied online or during in-person classes. This also goes for GCSEs, Diplomas, Access to Higher Education Diplomas and online degrees. 
If they are regulated and accredited by an awarding body, they are no different from those studied on campus. You'll have received the same rigorous level of education and an indistinguishable qualification upon completion of online learning courses. 
Now that's been cleared up, we can go back to determining which online training courses are internationally recognised. Some are clearer cut than others, and this is partly due to the fact that not all online courses provide qualifications. 
Those that don't are no less valuable as they can help you gain essential skills. However, depending on what you're applying for overseas, they may not prove your academic or professional ability. We'll go through the different types of courses and qualifications available online and shed more light on their transferability.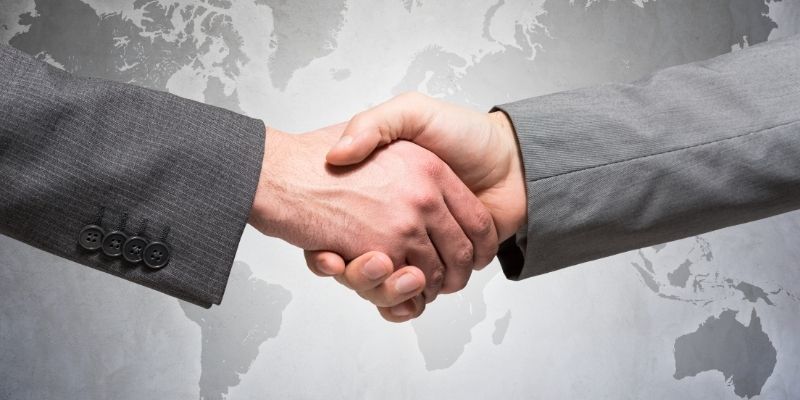 GCSEs and A Levels 
GCSEs are traditionally taught in UK schools, but they are also offered at institutions in other countries like Australia, Canada, and India. GCSEs are recognised qualifications that demonstrate a high standard of secondary-level education. 
For international and national students, IGCSEs are also a valid option as you gain a recognised qualification upon successful completion of the exams. 
A Levels are also recognised by many universities internationally. In a lot of cases, having A-Levels can make the application process to universities and employment opportunities overseas smoother. 
In many instances, this makes it easier to recognise what these qualifications represent when applying for international opportunities. Allowing universities to easily equate them to their university entrance requirements. Plus, employers are more familiar with their value. 
With learndirect, you can study a range of GCSEs and A Levels, with the benefit of learning them online and from the comfort of your own home. Most of our online training courses include the exam, so you will have everything you need to achieve your qualification. 
Access to HE Diplomas 
There isn't anything that specifically states if Access to Higher Education Diplomas are recognised overseas. It is a qualification widely geared towards gaining access to UK universities, but that doesn't mean it won't be accepted. 
With the UK's education system internationally regarded for quality, your preparation for university here should go a long way. 
You may need your qualification assessed to ensure it meets overseas requirements. Or you could investigate this before enrolling if you know going to university abroad is your long-term plan. 
The same can be said for employment overseas. Your qualification may prove your capabilities, but it would be worth checking beforehand.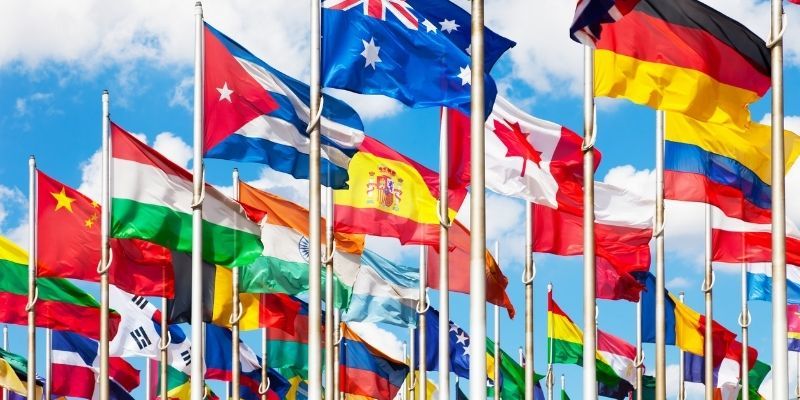 With learndirect, you can select from a wide range of Access to HE Diplomas, with each one designed to get you to university to study a degree that will guide you towards an exciting career. Our online learning courses include: 
Professional Qualifications 
Professional qualifications are vocational training courses relating to particular industries or career paths. They are often studied by professionals looking to further enhance their careers. 
These are generally regulated and awarded by professional bodies to ensure students meet the minimum required standards of professional expertise. 
They can be essential in some lines of work. For example, dental professionals taking their required CPD for licensing and aspiring chartered accountants taking the necessary exams. 
Professional qualifications aren't always required, but when they are studied, they can really enhance your capabilities and make your CV stand out. 
Some are provided by internationally accredited awarding bodies. For instance, the accountancy and bookkeeping qualifications provided by the AAT. These qualifications are designed to open up career opportunities both in the UK and around the world. 
Others that are provided by learndirect include the following: 
BCS Business Analysis
CompTIA
Project Management
Where qualifications aren't recognised internationally it's still worth having your qualification assessed for acceptance overseas. You may find that it meets the country's requirements, or you just need to pass entrance exams before they're accepted. 
Professional Skills Courses 
For online training courses that provide a certificate of completion as opposed to a qualification, your education may be harder to prove. Professional skills courses are an excellent way to build up your professional capabilities. Often demonstrating you can do the job is enough to help you get promoted or even branch into a new area of the business.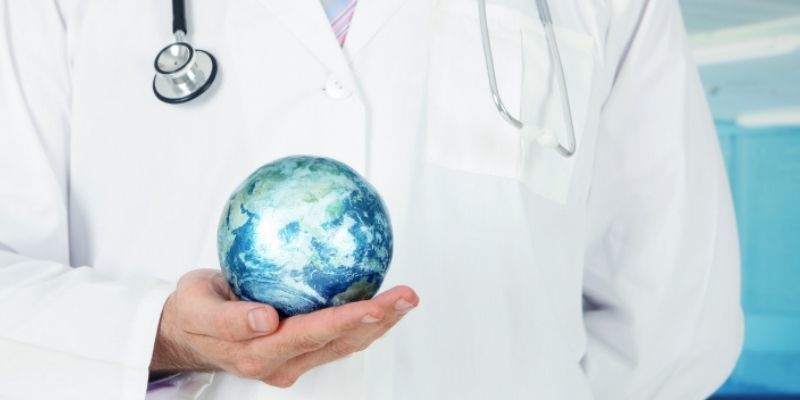 You may be looking to study a related course at a university overseas. Chances are they will need to see concrete qualifications to accept you. However, as in the UK system, there are exceptions to every rule, so it is always worth investigating. 
You may find that your experience is enough or there are a few other steps they need you to follow that don't require getting qualified. 
For employment opportunities, qualifications might not be required. So long as you can demonstrate your ability you may well be able to make the move. Your new employer could even assist you with securing a visa where necessary and acting as a guarantor. 
Plan Ahead 
There are many opportunities to work and study abroad in today's society. As it becomes more common and, in some jobs, required, the rules surrounding acceptance are changing. The best way you can ensure your freedom to move internationally is through research and forward planning. 
If you look into your ideal opportunity early on, you'll have a better idea of what is expected. You could even reach out to your preferred place of study or work and discuss your potential move. They may be able to guide you or advise on routes you may not have considered to secure your place. 
Besides this, researching and applying early on gives you the chance to tick any additional boxes that are required. Should you need to pass additional exams or complete further study through online training courses, you'll be aware in advance and can plan accordingly. It will also allow you to organise any visas or funding you may need to make the trip. 
Enrol on Our Online Learning Courses 
If you are keen to advance your future and expand your horizons, then study a range of accredited online training courses with learndirect. We are the leading UK distance learning provider, with many regulated qualifications and professional skills courses on offer. 
Click below to view our range of online courses that could help you achieve your goal. Alternatively, call and speak to one of our Course Executives on 01202 006 464 or contact us online.