Can You Study Accredited PR Courses Online?
Has the world of Public Relations always interested you? Do you think you would thrive in building and maintaining the reputation of a business, organisation, or public figure? If the answer to those questions is 'yes', then you can achieve your career goal by studying accredited PR courses online.
Long gone are the days when you would have to restrict yourself to in-person classroom learning to achieve a recognised qualification. With the help of learndirect, you can study online PR courses. UK residents will get to delve into the principles and techniques of Public Relations, and how they can use innovation and forward-thinking ideas to enhance a client's public image.
Below, we have explored the essence of Public Relations and how you can study PR courses online from the comfort of your own home!
What Does Public Relations Mean?
Understandably, one of the first things you will learn when studying PR courses is the purpose and meaning of Public Relations. While there are many elements that make up the PR process, the overall purpose is to create a positive reputation for your client, whether that be a business, charitable organisation, or a celebrity.
Through online PR courses, UK learners will be able to learn the skills and techniques needed to create their own strategies to form public opinion. Essentially, your client's reputation will be cultivated by:
What you do
What you say
What others say and think about you
By studying accredited PR courses online, you can work towards an exciting role in the industry. Depending on the size of the Public Relations team you may be solely or partially responsible for establishing and managing your client's reputation.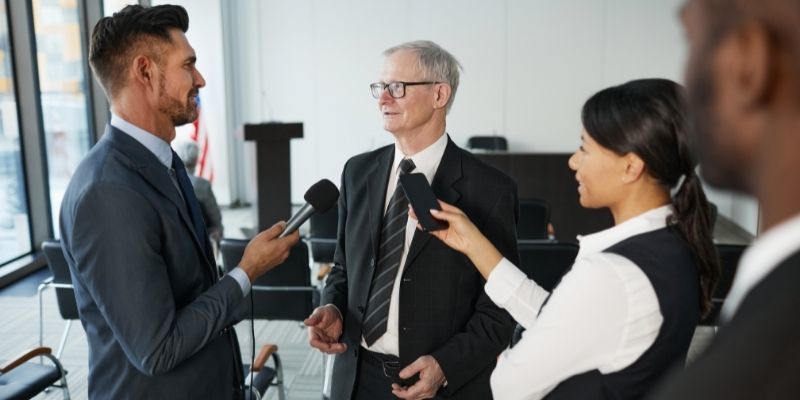 Through a series of strategies and approaches, you can influence behaviour and opinion while maintaining a positive relationship between your client and their demographic, which could be:
New and existing customers
Employees
Media
Government
Management
Plenty of companies hire the services of PR professionals, so you may find yourself working for an established business, but you may also end up representing:
A charitable organisation
A government body
An educational body
A celebrity
What Skills Do You Need to Work in PR?
There is plenty that you will learn when studying PR courses online, but there are certain personal skills that you can develop to better perform when working in the industry. We have listed some of those attributes below:
Communication – To be able to communicate is essential when working in PR. As well as communicating well with your client, you will need to use various mediums to connect with the audience of your client, be it through media, public speaking, or social media
Interpersonal – Every day we communicate and interact with different types of people and to do this, we draw upon our interpersonal skills. You will need to be confident in dealing with different groups and individuals during a role in PR
IT – With the world relying on digital technology in this day and age, you will need to have a solid knowledge of how to navigate your way around various digital platforms. This is particularly important as you will likely be using these platforms to portray your client's message
Organisation – If you are keen to enrol on accredited PR courses, you will already need good organisational skills. In your future role, you are likely to be juggling multiple tasks at a time and will need to prioritise and plan effectively
Can You Get into PR without a PR Degree?
In short, yes. There is no doubt that a degree in Public Relations is an acceptable route towards achieving a role in the industry. However, your options are not limited to this path. You may want to consider undertaking an apprenticeship or a college course. Although, if you're looking for online PR courses, UK residents should turn to learndirect.
Specialist courses run by a professional body are an effective route towards your desired job role, and we provide PR courses that are accredited by the Chartered Institute of Public Relations (CIPR). As the world's only Royal Chartered body for professionals in Public Relations, you can confidently apply for roles in this sector with a CIPR qualification.
The CIPR Foundation Certificate in Public Relations is the perfect start to your PR career as you will gain a base of essential knowledge that will kick-start your journey. Out of all CIPR courses, this one is the best to start with as you will delve into the skills, techniques, and roles of a PR Practitioner.
During this online PR course, you will cover the following units:
PR Skills and Content Creation
During this part of the online PR course, UK learners will cover:
The various communities and audiences a client may want to engage with
The different types of media channels that you will interact with
The role of influencers and endorsers
How to identify positive news stories
How to monitor references to a client on social media
The Role of the PR Practitioner
The second part of this CIPR course will delve into:
The role of Public Relations in a business or organisation, and the importance of reputation management in marketing
The link between PR, marketing, advertising, publicity, fundraising, and lobbying
The ethical responsibilities of a PR practitioner and how to handle ethical issues
The relevance of PR competencies, Continuing Professional Development (CPD) and the role of professional bodies
Rather than sit an exam, when studying online PR courses, UK residents will be assessed via a two-part assignment. The first part will be to create a portfolio of content aimed at traditional and digital media, with the purpose to generate positive news coverage. The second part will be to write a paper that discusses how the portfolio can deliver the client's objective.
After you enrol on our CIPR courses, you have two years to complete it and you can study at your own pace and in your own time. This flexibility makes it entirely possible for you to achieve your CIPR Foundation Certificate in Public Relations in less than a year.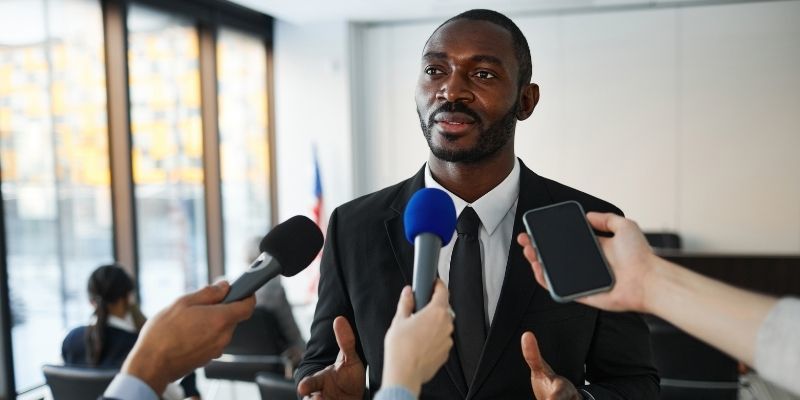 Is a CIPR Qualification Worth It?
Achieving a qualification recognised by the CIPR is hugely beneficial when entering the job market. You will be a desirable candidate for employees, and if you choose to study our Foundation Certificate in Public Relations, you can apply for the following entry-level roles:
PR Intern
Public Relations Assistant/Trainer
Public Relations Administrative Assistant
If you would like to progress up the ladder, then it is advisable to undertake further studies. With additional qualifications from PR courses and experience, you could eventually work towards the following positions:
PR Executive
Director of Public Relations
Public Relations and Senior PR Manager
Head of PR, Head of Communications and Public Relations
Is PR a Good Career?
If you love the idea of no two days being the same, you enjoy a fast-paced environment, and are bursting with innovative ideas, a career in PR could be perfect for you. A 'good career' can only be defined by what it is you want to get out of it. For some it's financial reward, for others it's the enjoyment of the role.
Working in PR is varied and will give you an opportunity to explore various avenues when working for a single client or as part of an agency. By studying PR courses online, you will be able to get a taste of the industry and discover if it is right for you.
How Much Money Can You Make in Public Relations?
Salaries vary depending on the level of your job position. With more responsibility comes more money, and in general, the salary structure can be broken down as follows:
Entry level PR Officers: £18,000 to £24,000 pa
Senior PR Officers and Account Managers: £25,000 to £40,000 pa
Senior Management Positions: Up to £100,000 pa
Enrol Today!
If you are interested in getting your PR career off the ground, then you need to enrol on accredited PR courses. We provide online PR courses UK residents will hugely benefit from. To learn more about what we offer, speak to one of our Course Executives by calling 01202 006 464 or contact us online. Alternatively, kick-start your learning journey by clicking below.