How to Start a Midwifery Course
Are you considering a career in midwifery? Do you feel passionate about caring for mothers, babies, and their families? If so, you are probably wondering how to start a midwifery course. There are a few avenues that you can go down, the first point to make is that you need recognised qualifications to work as a midwife, as well as a passion for the midwifery role.
In the past, options to become a midwife were limited, but in today's world, there are various avenues you can take to achieve your dream job. Below, we will explain how you can enter a midwifery course and what is involved in completing it.
What is a Midwifery Course?
To become a midwife, you need to learn a range of techniques, skills and specialist knowledge related to the midwifery role. This is ultimately delivered and assessed through an approved and regulated combination of academic study and practical learning at degree level. Midwifery degree programmes have to be approved by the Nursing and Midwifery Council (NMC).
A midwifery course covers a range of topics as you will be involved in every stage of an expectant mother's pregnancy and labour. You will also be providing advice and support during the early stages of the baby's life.
An accredited midwife course will cover everything you need to know to succeed as a midwife. Before embarking on your study, you should be aware of the skills and traits needed to make a good midwife. Generally, a midwife will be the first point of contact for an expectant parent during the pregnancy, giving advice and emotional support.
Through evidence-based information, midwives are able to provide mothers-to-be with the guidance they need and answer any pressing questions. A variety of skills will be required to provide full antenatal care, including screening, parental classes, and clinical examinations. As an expert midwife, you will also be responsible for monitoring and supporting mothers during labour, and you will need to identify any high-risk pregnancies.
Your midwifery support will be needed throughout labour and also once the baby is born, as you will have to teach new mums how to feed and care for their baby. A midwife requires a combination of academic knowledge and a compassionate approach to succeed in this role. So, if you are passionate about caring for mothers, babies, and families, this could be the perfect role for you.
It is important to note that there are various degree-level programmes that you can take to achieve a qualification in midwifery. These include full-time midwifery undergraduate courses or a midwifery degree apprenticeship.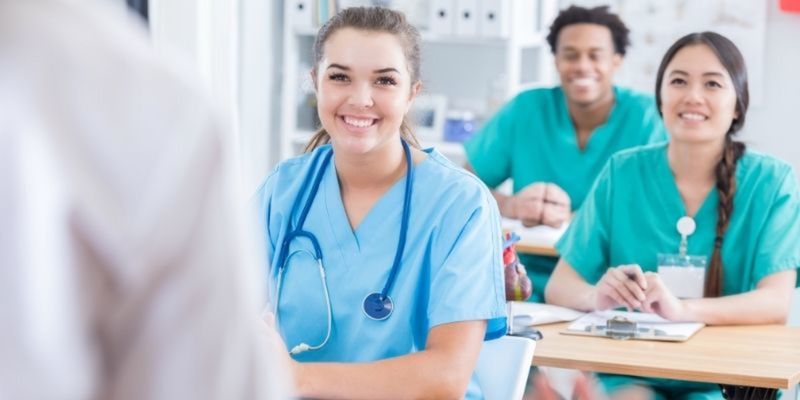 How to get into a Midwifery Course
There are entry requirements you have to meet if you want to study a degree-level midwifery course. You will likely need three A-levels or equivalent qualifications, such as an Access to Higher Education Diploma (Midwifery). To support these qualifications, you will likely require around 5 GCSEs at grade 9-4 or C and above.
Specific midwifery entry requirements are dependent on the university, but one of the most effective ways of progressing to degree-level study is by undertaking the Access to Higher Education Diploma (Midwifery). This online nationally recognised course is approved by the Quality Assurance Agency for Higher Education and provided by learndirect.
As the UK's largest online learning provider, learndirect has helped more than 4 million students obtain the qualifications they need to change their careers or progress in their fields. If you don't have the A Levels required for midwifery degrees, you can achieve the equivalent qualification by taking the Access to Higher Education Diploma (Midwifery) course.
By achieving this, you will have a strong foundation knowledge when you apply for a midwifery university course. With the skills, techniques and knowledge acquired, you are likely to be a desirable candidate for universities.
How Long is a Midwifery Course?
The Access to Higher Education Diploma (Midwifery) can be completed at your pace and in your own time. As long as you complete the course within one year, you will have the foundation qualification you need to apply for a midwifery uni course. Those studying with learndirect complete the course, on average, between 9-12 months, but you could realistically finish it in 6 months if it fits around your schedule.
There are various units and subjects covered over the course of the Access to Higher Education Diploma (Midwifery). The topics are vast, ranging from general health and wellbeing and cell biology to human nutrition and the roles and responsibilities of a Midwife. One of the subjects in this midwife course is centred on the structure and function of the human reproductive system, as well as hormone regulation. As part of this particular unit, you will also learn the events that occur from conception to childbirth.
With the subject of mental health being spoken about more today, the midwifery course covers psychological disorders and how to treat expectant mothers that may be dealing with mental health issues. As well as physical and psychological elements, the midwife course will provide background history about the National Health Service and teach you academic writing skills.
Can I do a Midwifery Course Online?
One of the great things about studying with learndirect is that the entire Access to Higher Education Diploma (Midwifery) course is 100% online. This means that all of your midwifery course materials are accessible whenever you need them. Many people get put off further study when the course requires you to be in classrooms every day, but learndirect has eliminated the need for onsite learning.
Instead, you can tailor the learning process around your daily schedule. So, if you have children or work full-time, you can still achieve an Access to Higher Education Diploma (Midwifery). The midwifery course assessments consist of end-of-unit assignments, and it is up to you when they are completed.
As long as the midwifery course is completed within one year of you starting the Access to Higher Education Diploma (Midwifery), you can tailor the course to your learning style. In fact, some of the many benefits of online learning include:
Flexibility – study around your day-to-day commitments
Learn at your own pace
More affordable
24/7 access to course materials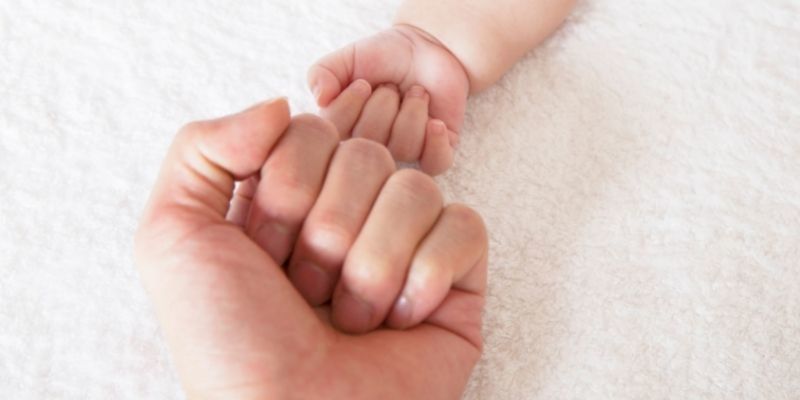 How Much Does a Midwifery Course Cost?
At degree level, universities set the pricing of midwifery courses. According to UCAS, undergraduate midwifery courses at most UK universities were set at £9,250 for the 2021/22 academic year.
If you are looking for a stepping stone to a midwifery university course, then the Access to Higher Education Diploma (Midwifery) should be your first point of call. With flexible payment options offered, you could enrol on the course at an affordable rate. To find out more information about pricing, give one of our advisors a call on 01202 006 464.
Start Your Journey Today
If you have a compassionate nature and would love to embark on a professional career as a midwife, then you should start your academic journey today. To work as a midwife, you need to obtain a degree-level qualification in midwifery that is approved by the Nursing and Midwifery Council.
If you are in the early stages of your career progression and don't have the A Levels to secure a position at your favourite university, then an Access to Higher Education Diploma (Midwifery) is an effective way to lead you towards degree-level study.
You can find out more information about this learndirect course by speaking to one of our Course Executives on 01202 006 464. Alternatively, you can enrol today by sending your query via our contact page.