Midwifery is a crucial role in healthcare, and it is an ideal position for someone who is passionate about caring for mothers, babies, and families. A midwife provides support and care to expectant mothers throughout their pregnancies, during labour, and for a period of time after the baby is born. There is no doubt that a midwife plays an important role, not just for the mother to be, but for their family too.
A midwife's priority is to care for the needs of the mother and baby, making the role perfect for someone who is full of compassion and wants to be part of the birthing journey. It provides the perfect mix of medical and personal support.
Traditionally, the route into midwifery was a limited path, whereas now you can qualify for university midwifery courses in other ways. We will explore this in detail below.
The Role of a Midwife
A midwife will likely be the first point of contact for an expectant mother during their pregnancy as they provide professional advice and compassionate support. Particularly for first-time mums, the pregnancy journey can feel daunting, so it is important that a midwife is able to care and give evidence-based information to put their minds at ease. Undertaking a midwifery course will give you the skills and techniques to thrive in this role.
As well as helping the mother to make informed choices and make them aware of all the options available to them, as a midwife, you will be providing the following:
Full antenatal care, including clinical examinations and screening
Monitoring and support for mothers during labour
Identifying any high-risk pregnancies
Teach expectant mothers how to feed and care for their baby
Given the fact that as a midwife you will be tending to mothers and families from all different backgrounds, you need to be able to confidently communicate in a respectful way. Before starting a midwifery uni course, you will need to learn how to understand the emotional and psychological strains that come with pregnancy and childbirth.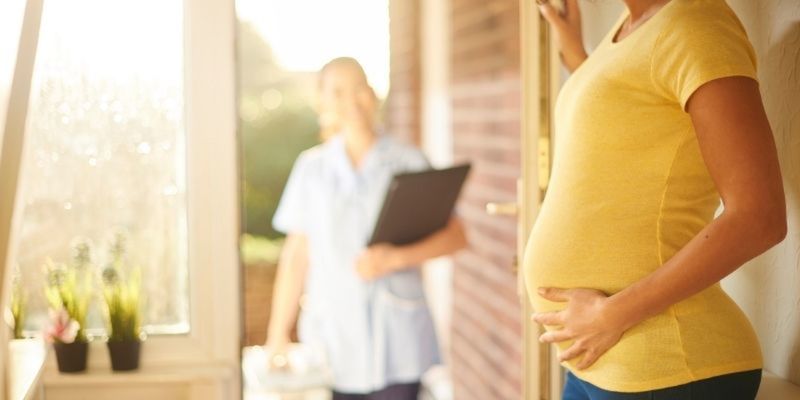 How to Become a Midwife
Professional qualifications are required in order for you to become a midwife, but to secure a place on midwifery university courses, you will need five GCSEs at grade 9-4 or C and above. You also require A Levels or equivalent qualifications. Access to Higher Education Diplomas are widely accepted as alternative to A Levels, and are one of the most efficient ways to get into university.
If you are lacking the relevant A Levels to gain a spot on a midwifery uni course, you can still become a midwife without A-levels. Instead, you can study the Access to Higher Education Diploma (Midwifery) with learndirect. By turning to the UK's leading online course provider, you will achieve a fully accredited qualification in midwifery. If you are keen to kickstart a new career in this field, then studying a diploma is one of the best ways to progress into degree-level study.
During the midwife course, you will be taught skills, techniques, and essential information that will give you the foundation knowledge to embark on a midwifery career. The midwife course is separated into different subjects, including health and wellbeing and the roles and responsibilities of a midwife. You will also cover human reproduction and the events that take place between conception and childbirth.
Psychology and mental health are topics that will also be covered by the Access to midwifery course, giving you an all-round foundation of knowledge for further study. There is no doubt that the skills, knowledge and techniques you acquire will transform you into a desirable candidate for midwifery university courses.
Once you have completed all of the modules in the Access to midwifery course, you will be rewarded with an official Access to Higher Education Diploma (Midwifery). It is a qualification recognised by the Quality Assurance Agency for Higher Education (QAA), and many universities accept applicants with Access to HE Diplomas. By undertaking this midwife course, you will be in a much better position to study midwifery university courses.
How Long is a Midwifery Course?
One of the beneficial things about choosing an Access to Higher Education Diploma (Midwifery) through learndirect is that you have full control over your study schedule as it is all online. You have a full two years to complete the midwifery course. On average, it takes learners 9-12 months to finish an Access Course, so you could be applying for midwifery university courses sooner than you think!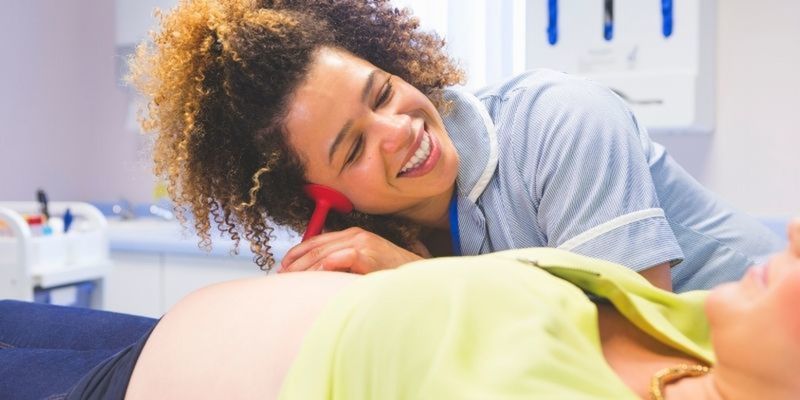 Study schedules are set by you, giving you the freedom to tailor the learning journey to fit around your daily routine. With all the midwifery course materials online, you will have full access to the resources you need to complete each module. As well as giving you access to materials as soon as you enrol, learndirect will provide details about how to get in touch with your qualified tutor and Student Support Officers.
If you are a young parent or work full-time, you can still study the Access to Higher Education Diploma (Midwifery). Whenever you have some free time, you can jump back into your studies, so you don't have to worry about neglecting your existing commitments. The Access to midwifery course provides you with unrivalled flexibility, and at the end of it you will receive a nationally recognised midwifery qualification. With this, you can apply to study a midwifery uni course and eventually secure your dream role.
Get Started Today!
One of the main misconceptions of higher education is that it is limited to students fresh out of college or Sixth Form. With the help of learndirect, you can study for your dream job in later life thanks to the online nature of our courses. The Access to Higher Education Diploma (Midwifery) can be tailored to fit around your lifestyle, and it is one of the best ways to get into midwifery university.
If you don't have A Levels, or the ones you need for midwifery, an Access to HE Diploma is a great way to get the qualifications you need to study a midwifery degree. With the course being online, you will get instant access to your course materials as soon as you enrol. This means that you can get started straight away!
For those of you interested in studying a midwifery uni course, then take your first steps towards it by enrolling on the Access to Higher Education Diploma (Midwifery) course. You can speak to one of our advisors by calling 01202 006 464 or you can fill in our online contact forms.