How to Prepare for a Job Interview
There are plenty of elements involved in achieving your desired career. You will need to go through various stages to claim your goal, and one of the most important stages is the interview. Almost every candidate in every industry will need to be interviewed for the role they are applying for. This process gives individuals the chance to showcase their strengths and 'sell themselves'.
During an interview, you will be asked numerous questions, with the employer keen to learn more about you, your skills, and your experience. They will weigh up all of your attributes before deciding whether you are the right person for the role. While some people thrive on the interview experience, others find the process nerve-wracking.
If you often struggle in interviews or the fear of doing one sometimes overwhelms you, then interview preparation is essential. By taking some time to prepare properly, you will feel confident and assured when the day comes. Below, we have provided some expert interview preparation tips that will put you in the best position to get the job!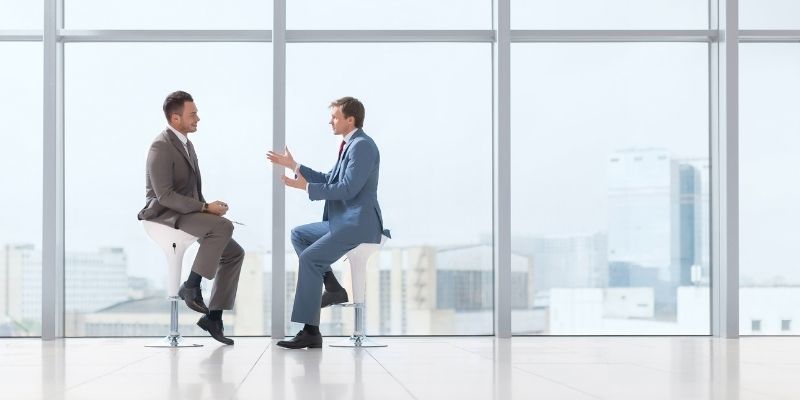 How Long Should You Prepare for an Interview?
There are no set hours that you should dedicate to interview preparation, the main goal is to make sure that you do all the research you need. It is worth creating an interview preparation checklist, including the main aspects that you should research. Perhaps your checklist could look similar to the following:
Employer
Job
Interviewer
Questions
Employer
One of the most important parts of preparing for a job interview is getting to know the employer you could potentially be working for. To showcase your genuine interest in the company, consider the sector it falls into, as well as its competitors.
You should also learn about the company's culture and let the employer know that you're aware of the business' values. It would also go in your favour if you were aware of the company's recent projects as it shows that you have taken time to follow their movements in the industry.
Job
The role you have applied for will likely come with a job description attached to it. If you have applied, then you must think that you have the skills that match this description! So, make sure that you go through the description with a fine toothcomb, identifying the skills you can bring to the table.
Think of real-life examples of when you have demonstrated these skills in previous jobs as this will be helpful when answering questions during your interview. You should also make note of why you want the job and why you should be considered ahead of every other candidate.
Interviewer
It is important to research the person who will be interviewing you, if this is made aware to you in the email interview. Whether it is a single interviewer or a panel of professionals, visit their LinkedIn pages to learn more about their careers and achievements.
You should also scroll through the 'About Us' page on the company website to learn about the management team and the current structure of employees.
Questions
While you cannot completely predict the questions that will be asked in an interview, there are common questions that you are likely to face. It is worth researching common interview questions for the industry that you are applying to. Common interview questions for a nursing role will differ from questions asked during an interview for a midwifery position.
Interview Types
Traditionally, an interview would take place at the premises of the employer but as time and technology evolves, there are different methods of interviewing candidates. Now, you may be invited to an interview that takes place over the phone or via a video call.
Above, we have outlined the research you should do while preparing for a job interview, and each of those apply to every method of interview. However, there are some interview preparation tips that differ depending on whether the interview is in person, over the phone or through video. Below, you can find some handy tips to help you prepare for each type of interview.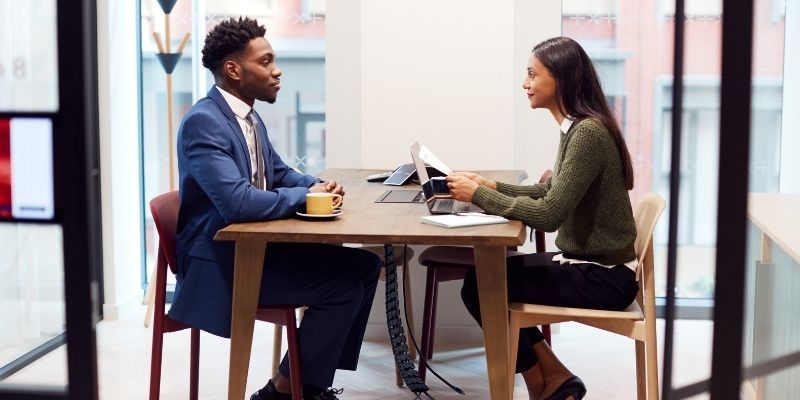 How to Prepare for a Face-to-Face Interview
Once you have researched the employer, the interview panel, and recognised how you can meet the responsibilities of the job you are applying for, you will be ready to tackle the questions they pose to you. However, in a face-to-face interview, you also need to be prepared in other ways.
Dress appropriately – Arguably one of the highest items in your interview preparation checklist for a face-to-face interview is your outfit. This isn't a fashion show, but you need to dress smartly and take care of your personal hygiene. Unless the interviewer has specifically told you that the dress code is casual, you should dress smartly and conservatively
Check the location – Being on time is crucial, so a few days prior to your interview, if you're able to, travel to the location and time how long it takes you. By doing this, you can factor in traffic and you limit the risk of running late. Showing up to an interview late could hamper your chances of getting the job
Make eye contact – If the thought of interviews make you nervous, then during your interview preparation, practise making eye contact when answering questions with a friend or family member. This should help you feel more comfortable when it comes to the actual interview
Speak clearly and ask questions – Throughout the interview it is important to project your voice in a way that is clear and easy to hear. When preparing for a job interview, it is important that you prepare questions to ask at the end of the interview
How to Prepare for a Phone Interview
Interview preparation for a phone interview differs slightly. You still need to do all the relevant research about the company, the interviewer, and the job itself, but there are other elements that you need to consider.
Find a quiet place – There is nothing worse than not being able to hear the person on the other end of the line because of noise, particularly during a phone interview. As part of your interview preparation checklist, find a quiet place where you can speak and hear clearly
Use a reminder sheet – Given that your interviewer will not be able to physically see you, it's worth having a sheet of paper in front of you that notes all the important points you want to make. By doing this as part of your interview preparation, you are less likely to freeze up during the interview as you will have prompts to help you
Record a professional voicemail – If for any reason the interviewer cannot get hold of you, set up your phone so that it goes to voicemail, and make sure that you ask the caller to leave their name and number so that you can get back to them
Plan for problems – When it comes to a phone interview, there is always a slight risk that you might lose signal or battery. More often than not, phone interviews go smoothly, but you should always be prepared. Perhaps have a back-up phone or another way to contact the interviewer
How to Prepare for a Video Interview
Video interviews are becoming more and more common in this day and age, so if you are wondering how to prepare for an interview over video, then consider the following interview preparation tips.
Pick a suitable location – Make sure you choose a quiet spot with a clear background so that the interviewer is not distracted. Also, the room or area you are in should have good lighting so that you are visible to the interviewer
Dress smartly – One of the best interview preparation tips for all forms of interview is to dress professionally. Even if you are doing a phone interview, you should dress suitably for the setting, as if you were meeting them in person
Do a practice run – Technology is not always the most reliable, so do a practice video interview beforehand. Not only is this a good way of testing your systems, but you will also be able to test the sound and visibility
Get a back-up option – What if your wifi drops out or your laptop battery dies? You should always have back-up options just in case something disrupts the interview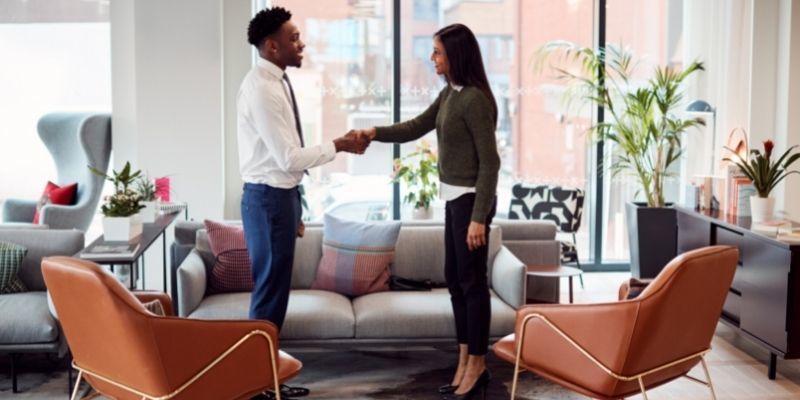 How to Prepare for Interview Questions
One of the most important things you need to consider when asking yourself how to prepare for an interview is the type of questions you could be asked. Indeed, each industry will have sector-specific questions, but there are some common ones that tend to frequent during the interview process.
As part of your interview preparation, run your eye over the below questions and the interview preparation tips that we provide alongside them.
Can you please tell me a bit about yourself?
Typically, this question will be asked early on in an interview as the interviewer wants to get an idea of you as a person. When preparing for a job interview, and this question in particular, you should think about the skills and attributes you have that will complement the role.
Speak about your highest qualification and your achievements before briefly touching on your work experience in chronological order. Identify the skills that you have learned and provide examples of when you used them during your work experience and how they apply to the role. if you have little to no work experience, talk more in depth about your academic career.
Why do you want this job?
This is an opportunity for you to showcase your researched knowledge of the company, pointing out what you admire about their work, culture, and values. Use examples from your work history or academic career and link them to the responsibilities of the job you are applying for. You need to convince them that you are the best candidate for the role.
What are your strengths?
In most job ads, the employer specifies the type of candidate they are looking for. During your interview preparation, inspect this list and pick three of your strengths that match the specification. This is a great opportunity to sell yourself, but don't be overconfident when discussing your attributes.
What are your weaknesses?
When answering this question, it is important that you don't list the things that you're bad at! The point of the question is to identify characteristics that you have had to improve and give examples of how you achieved this. This shows that you are willing to learn and make positive changes. Don't ever say that you have no weaknesses or that your biggest weakness is being a perfectionist!
Where do you see yourself in five years' time?
This is a common question that crops up, so it is important to add it to your interview preparation checklist. The interviewer is essentially trying to work out your level of ambition, and what you are working towards in terms of career goals. Set realistic expectations and explain the steps you plan to take to get where you want to be.
Don't Forget to Ask Questions!
Preparing for a job interview involves practising answers to common questions that the employer will ask you, but don't forget to ask your own questions! Remember, you are interviewing the employer as much as they are interviewing you, so make sure you get as much information out of them as you need.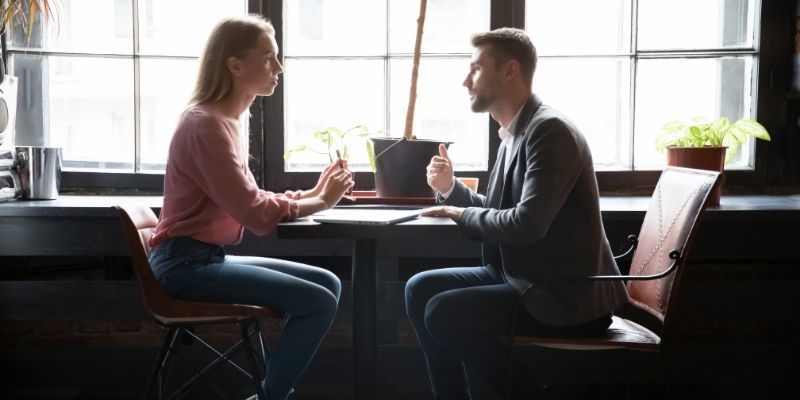 Online Courses Can Help
The interview preparation tips mentioned above should help you feel confident when tackling the challenge of your next interview, but if you want to bolster your approach, then consider studying an online course. We here at learndirect are the UK's leading online learning provider, delivering a range of regulated courses across various industries.
If you want to improve your communication skills or gain more confidence when interacting with others, then we have a range of personal development courses that can help. Perhaps consider the following courses:
Using Words and Voice Effectively
Developing Personal Confidence and Self Awareness
Enhancing certain characteristics will give you an overall boost when it comes to showcasing your skills and talent during a job interview.
Get Interview Ready Today!
By now, you should feel ready and raring to go! With these interview preparation tips you will be in the best possible position when preparing for a job interview. If you want a little extra help, then call one of our Course Executives on 01202 006 464 to discuss the variety of courses we have that can improve your interview skills. You can also reach out to us by contacting our dedicated team online. Start working on your techniques today and get the job you want!