One of the most rewarding and important jobs within the healthcare sector is a Midwife. They are responsible for not only helping to bring new babies into the world but becoming a Midwife, UK learners, also entail offering emotional and medical support during the course of an expectant mother's pregnancy.
One of the most important Midwife facts that you need to know is that you require a degree accredited by the Nursing and Midwifery Council (NMC). If you don't possess A-Levels to get to university, you can still pursue this route of academic study by achieving an Access to Higher Education Diploma (Midwifery).
After gaining the qualifications you need, you will be eligible to apply for official midwifery roles. If you get to the interview stage, it is best to be as prepared as possible. We have outlined the common interview questions for a midwifery role, which should help you become a Midwife, UK learners.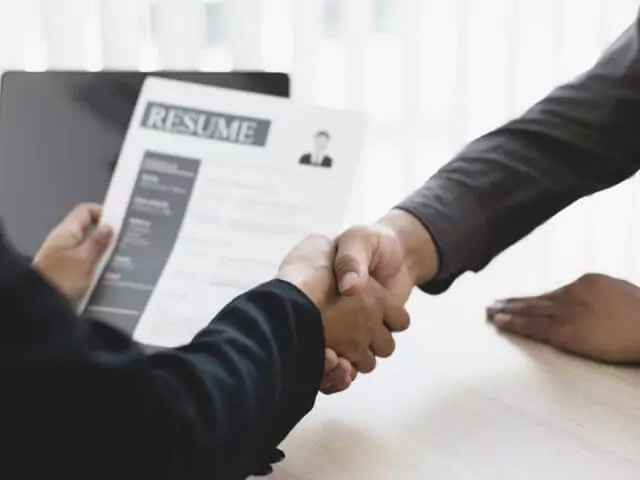 1. Tell Me About Yourself
Advice:
To put yourself in a good position in the early stages of the interview, you should talk about your qualities as a person and liken these qualities to the role of a Midwife.
To prepare for these midwifery interview questions, you should read over the job description and see how your qualities mirror what they're looking for. Make a note of these attributes and when practising your answer, you should give examples of how you have demonstrated this behaviour in either a work or life setting.
Model Answer:
"I have always taken pride in my ability to focus and work hard at every task I've been responsible for in previous jobs. A caring nature is something that every Midwife needs to have, and I have demonstrated this many times when stepping in to help my sister care for her newborn. She really struggled during her pregnancy, and I was able to provide support to her and her partner. I am comfortable working under pressure and I'm naturally a friendly person, so I go out of my way to make sure the people around me feel comfortable."
2. How Would You Describe the Role of a Midwife?
Advice:
At this point, you should draw on the knowledge you have gained during the midwifery courses you have studied, this involves delving into the Midwife facts you know. For example, the Access to HE Diploma (Midwifery) explores the roles and responsibilities of a Midwife, so you can draw on this when giving your answer.
It is important to pick out a handful of features that a Midwife possesses when answering these midwifery interview questions rather than list all of your Midwife facts.
Model Answer:
"A Midwife will cover a range of responsibilities, but essentially, they are specialists in providing support and advice to expectant mothers and their families. They offer antenatal, intrapartum, and postpartum care, ensuring that mother and baby are safe and well. As well as providing support and advice, a Midwife also knows how to handle emergency situations during labour and birth.
They regularly work with various healthcare professionals, such as Anaesthetists, Social Workers, GPs and more. Midwives can also specialise in certain areas, including pregnancy loss, diabetes in pregnancy, caring for vulnerable expectant mothers."
2. Why Do You Want to be a Midwife?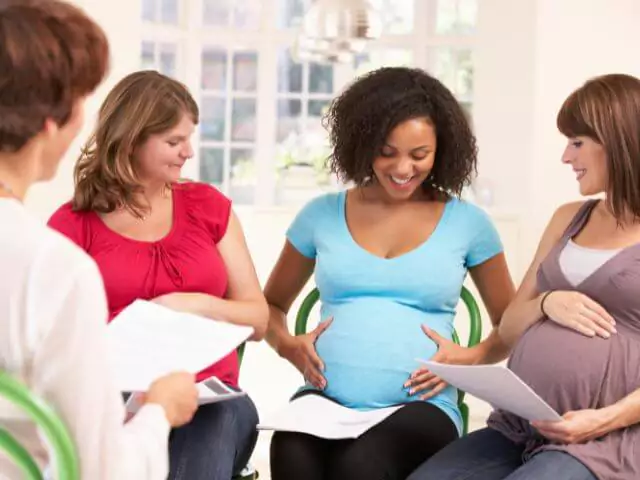 Advice:
This is a significant interview question and one that you should definitely expect to be asked when applying for a midwifery role. You will have an opportunity to wax lyrical about your passion for midwifery and identify what you think you could bring to the role. It is always advisable to draw on real-life examples, as well as the knowledge you have gained through accredited midwifery courses.
Try and think outside the box with your answer to these midwifery interview questions. 
Model Answer:
"As someone who is close with their family and has helped to support siblings during their pregnancy journeys, there is no job better suited to me than a Midwife. I have a keen interest in every part of the process, from supporting mothers during the pregnancy, labour, and birth, to helping them care for their baby during the postnatal period.
Unlike many other healthcare roles, Midwives are not there to simply provide medical support, they provide emotional support too. You have the opportunity to bond with an expectant mother and create a trusting environment around them. This role is rewarding on so many levels."
3. What Would You Identify as Your Strengths and Weaknesses?
This is a common question that crops up in most job interviews, and the most important thing to remember is that your chosen strengths and weaknesses need to be tactical. If you list off weaknesses that could be detrimental to your role as a Midwife, then it will only go against you. When mentioning a weakness, you should talk about how you are going to improve on them or the work you are currently doing to improve on them.
Ensure that you choose strengths that relate to the roles and responsibilities of a Midwife. If you opt to study an Access to HE Diploma (Midwifery) online and then later obtain an accredited degree, you should know everything that is expected of a Midwife. Consider this and then identify the strengths you have that relate to the job role.
Model Answer: 
"I am confident in interacting with people from all backgrounds and walks of life, as well as the ability to use my own initiative. Midwives receive support from other healthcare professionals, but you generally work alone, and I have plenty of experience in doing this. In previous jobs and during my training, I was able to make important decisions and handle tasks using my own initiative.
On the other hand, because of my ability to use my own initiative, I sometimes take time to ask for help. In my position, I understand that some things will not always go to plan, and rather than try to tackle things myself without the appropriate knowledge, I should turn to my superior."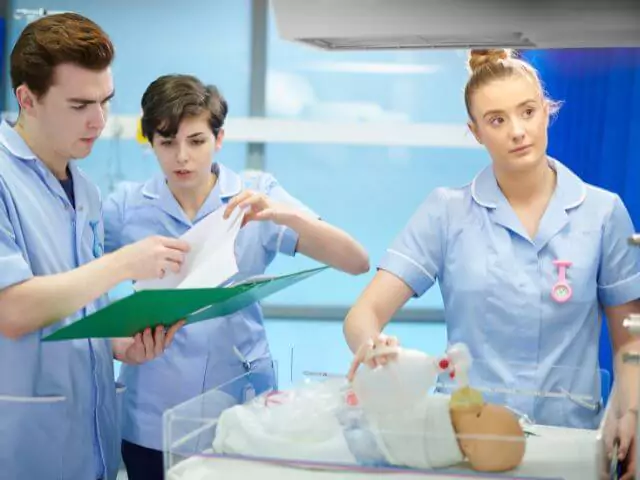 4. How Will You Cope with the Pressure of Being a Midwife?
Advice:
This question is about how you can cope mentally and emotionally in the Midwife role. Pressure affects us all differently, and with midwifery potentially leading to pressurised situations, you will need to know how to adapt. These midwifery interview questions will give the interviewer an idea of your coping mechanisms for when you become a Midwife. UK learners should put in some preparation time for this question.
Think of situations in which you have had to deal with pressure and mention things you do outside of work to de-stress, showcasing to the interviewer that you are well-rounded.
Model Answer:
"I have a big support network of family and friends, so I never feel like I'm dealing with stress alone. I like to go for runs to de-stress and I always make time for hobbies so that I am not overrun with the pressures of work. Given that the role of a Midwife can change from day to day, it is difficult to say how I will cope with the pressure as I won't know until I'm doing the role itself.
All I can do is be as prepared as possible and be ready to adapt when necessary. I intend to befriend other Midwives to make sure that I not only get support but become aware of the regular challenges."
5. What Challenges Have You Faced and How Did You Overcome Them?
Advice:
The interviewer will be keen to know how you are able to cope with challenges that could potentially come up when working as a Midwife. These midwifery interview questions give you the chance to provide examples of when you dealt with difficult situations and your ability to overcome them. After all, it is impossible to predict what is going to happen on a daily basis when working as a Midwife, even if you know all of the Midwife facts!
Model Answer:
"In a previous job, I regularly faced issues with language barriers. It is frustrating for both parties if you are unable to communicate effectively. To combat this, I taught myself common phrases in various languages and also arranged to have an interpreter available when interacting with patients that did not speak English as their first language.
Working in midwifery means that you will be helping expectant mothers from all cultures and backgrounds, so by having a solution to language barriers, you will be better placed to provide the best care." 
Enrol on a Midwifery Course Online to Get Started!
To get to the interview stage for a role as a Midwife and become a Midwife, UK learners will need to gain relevant qualifications, and you can do that by enrolling on an Access to HE Diploma (Midwifery) course with learndirect. The accredited Level 3 Diploma will help you get to university to study a midwifery degree.
To find out more information by speaking to one of our Course Advisers today, call 01202 006 464. Alternatively, contact us online or click below to learn more Midwife facts!