Become a Beauty Therapist with An Online Course
If you want a career in an industry that is growing at a staggering rate with no sign of slowing down, you should consider becoming a beauty therapist. By 2025, it's estimated the global beauty and personal care market size will reach £526 billion, which is over £147 billion more than it is currently!
If you're wondering 'what does a beauty therapist do?', they aren't just concerned with making people look good. Many people visit beauty therapists to relax, unwind, alleviate aches and pains and to manage certain skin conditions. So, beauty therapy is just as much about improving well-being as it is your physical appearance.
Not only can beauty therapist jobs position you to make people look and feel great, they also enable you to have a career that is flexible to your needs. Unlike the regular 9-5, you can schedule appointments as and when you are available, depending on how you choose to work.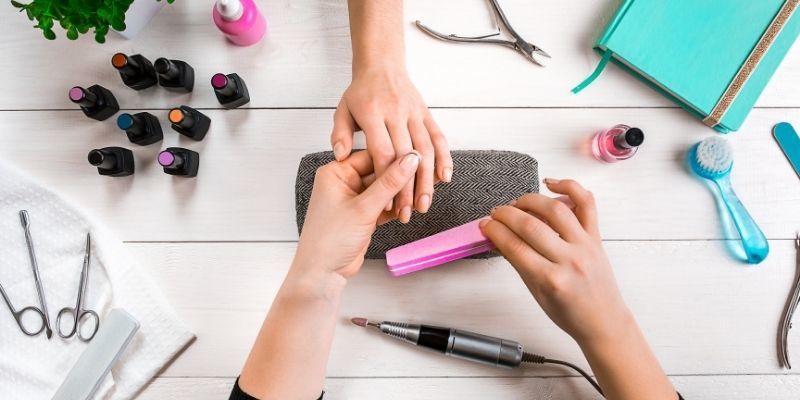 What is a Beauty Therapist?
Many people are confused as to who is a beauty therapist in the industry. A beauty therapist is someone who is trained to provide facial and body care treatments. This can include:
Eyelash and eyebrow treatments
Facials and skincare
Hair styling
Hair removal
Make-up
Massage, and more
Should you wish to, you can be trained to provide all or a number of these beauty therapy treatments, or just receive training to specialise in one area. In any case, as a beauty therapist you need to know each treatment back to front, to understand every way the treatment and associated products can affect the skin and body.
This requires you to have a detailed level of training, so if you want to know how to become a beauty therapist, keep reading.
How to Become a Beauty Therapist
To gain the knowledge you need to be classed as a professional beauty therapist, you need at least a Level 2 if not Level 3 beauty therapist qualifications. This is to make sure you can competently work as a beauty therapist and perform treatments on your clients in line with best practices.
Depending on how you prefer to study, you can take beauty therapy courses full or part-time. There is even the option to study beauty therapy night courses, should you only have time available in the evenings.
However, the contact time required for beauty therapy college courses isn't practical for everyone who wants to become a beauty therapist. Especially if they are training to be a beauty therapist around their current work or childcare commitments.
Thankfully, distance learning courses have enabled aspiring beauty therapists to conveniently study beauty therapy courses online.
Why Study Beauty Therapy Courses Online?
If you've found yourself typing 'beauty therapy courses near me' into Google to find a conveniently located course, now there is no need! learndirect beauty therapist courses allow you to get the skills you need from the comfort of home.
The courses are delivered online through a combination of engaging learning materials. These include but are not limited to videos, detailed examples and step by step diagrams that show you exactly how to provide each treatment to a professional level.
Should the course contain a practical element, this will be during a short period of intense training sessions. So, you can get the essential hands-on practice you need, however, you can book in these sessions at a time that suits you.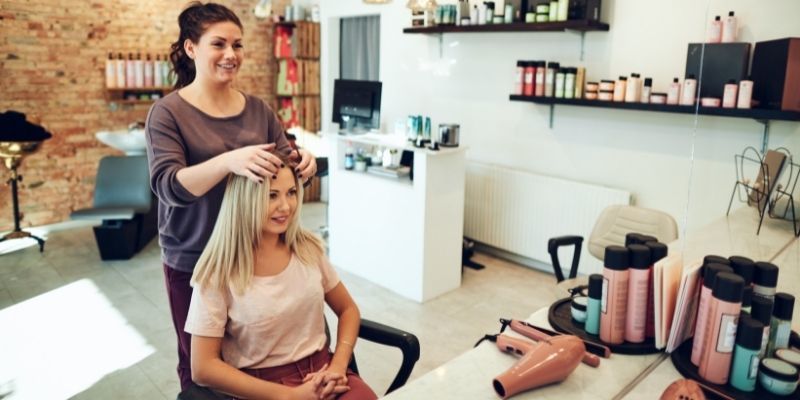 Online Beauty Therapy Courses You Can Study
learndirect provide a broad range of beauty therapy courses you can study online. So, no matter if you want to become a mobile beauty therapist or work as a beauty therapist in an established salon, your career can start here.
Online Beauty Courses
Holistic Beauty Therapist
If you're looking for Level 4 beauty therapy courses, this Level 4 Holistic Beauty Therapist Certificate teaches you advanced skills that will help you care for an entire person, body and mind. You will learn about human anatomy, nutrition, massage, aromatherapy, counselling and beauty treatments. In addition to modules that teach you about the elements involved in running your own business.
Beauty Make-Up Professional
If makeup is your thing, you can obtain a Level 3 Beauty Make-up Professional Certificate that takes you through the aspects of becoming a professional makeup consultant or therapist. You will learn everything from the perfect makeup application to the ideal beauty therapist uniform and dress code.
Find more courses like these on our beauty therapy courses page.
Online Nail Courses
Nail Technician Professional - Complete
Many people go to a professional nail technician to have their nails and hands cared for each month. Partly because it makes them look amazing, but it can also keep their hands free from excess skin and prevent other nail related issues. You can learn how to do acrylic and gel nail applications, and get everything you need to become a fully qualified nail technician and secure professional indemnity insurance to practice with this Level 2 beauty therapy course.
Natural Nail Manicure
Some people prefer the natural look, but that's not to say they don't want to be pampered. You can become a natural nail beauty therapist by studying this Level 2 beauty therapy course that will teach you how to perform both basic and luxury manicures.
For more nail beauty therapy courses, view our nail course page.
Online Massage Courses
Indian Head Massage
There are so many benefits to having a head massage, not only can it relieve stress, but it can help prevent migraines, alleviate headaches and prevent back pain. Something which many people seek treatment for when they have been sitting at a desk all day! This Level 3 beauty therapy course teaches you all the properties and techniques of Indian head massage, so you can help people to feel more comfortable day to day.
Hot Stone Massage
A hot stone massage is a speciality massage that uses smooth, heated stones on the body or as massaging tools to ease muscle tension, improve circulation and promote all-round wellbeing. It's an increasingly desirable form of beauty therapy treatment, and you can get the skills you need to provide it with a hot stone massage Level 3 beauty therapy course.
Discover the other types of massage you can learn on our massage courses page.
Online Salon Management Courses
Beauty Salon Management Professional
If you want to take on a senior position and you have great team leadership skills, you could run the entire beauty therapist enterprise by managing a salon. You will not only need to know how to run a professional beauty therapy premise but how to keep each cog in the machine working. You will be required to run a team of professional and sometimes self-employed beauty therapists.
You will learn everything from effective salon management, business ideas and health & safety, to customer marketing and finance for salon management. Find out more by exploring this Level 4 beauty therapy salon management course in detail.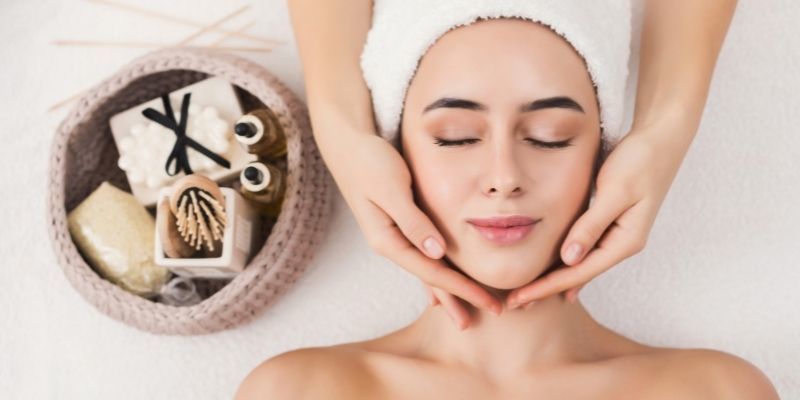 Start a Beauty Therapy Career
If you want a career that caters to peoples needs, both in terms of their appearance and well-being, studying beauty therapy courses online is an ideal way to get started.
These convenient courses can not only help you get qualified as a beauty therapist at home, but they can get you to that point faster than other education routes. As all the course materials are online, you can progress at your pace and finish whenever you are ready.
Spend less time in education and more time in the career you love. Find out more by chatting with our Course Executives today, they will run through the beauty therapy courses with you and answer all your questions.
Call them now on 01202 006 464 or contact them online.