If you are at a crossroads in your career and you're considering the options you have to earn a living, you are no doubt thinking of something you can do that both earns you money and piques your interest.  
We spend a lot of our lives at work, so ideally you want to do something you enjoy. Depending on the stage of life you are at you may also be looking for a job that fits around your family care commitments.  
If you enjoy pampering yourself and indulging in treatments that make you feel good, you could help others get the same sense of satisfaction and relaxation by becoming a beauty therapist. Not only would you be working in a rapidly expanding industry, you can have a job that lets you work for yourself and meet interesting people each day.  
Make People Feel Good Inside and Out 
As a beauty therapist, you don't just focus on making people look good, you can provide treatments that help them with all manner of skin conditions, stress, aches and even chronic pain.  
Sure, there are plenty of treatments you can provide that help boost a person's confidence and allow them to maintain their chosen image. This in itself is incredibly rewarding, but being able to help them manage a condition they have been insecure about for years, or alleviate the back pain that has hindered their mobility and impacted their mental health, well, that's a whole other level of fulfilment through your work.  
Enjoy a Sociable Career 
If you were to ask a beauty therapist 'do you enjoy being a beauty therapist?', they would no doubt say one of the main things they love about their career is meeting interesting people every day.  
The nature of beauty therapist jobs is providing beauty therapy treatments to people during an appointment. So, you will naturally have a good number of appointments each day to earn a decent beauty therapist salary.  
This means different people will be walking through your door at all times. Some will be the regulars you have come to know and built a professional relationship with. Others will be people you have never met before. Part of the enjoyment of providing beauty therapy treatments is that you get to know each person you treat. You will hear amazing life stories and potentially make friends for life!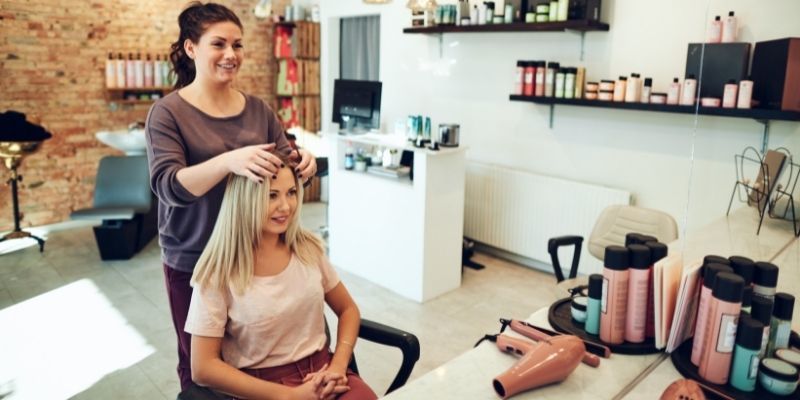 Work on Your Terms 
A huge draw of becoming a beauty therapist is that you can organise your work around your life. There are a range of ways you can work as a beauty therapist, and each has a different level of flexibility depending on your availability: 
Home Visit Beauty Therapist 
As a self-employed beauty therapist, you can choose to run your beauty therapy business from the comfort of home. Many beauty therapy practitioners choose to operate this way if they have the space. You can dictate your own operating hours and have your clients come to you.  
Mobile Beauty Therapist 
Another option of working as a self-employed beauty therapist is choosing to operate a mobile business. As a mobile beauty therapist, you will still run your business to your own liking, but rather than getting your clients to come to you, you will take your business to them.  
Self-Employed Beauty Therapist in a Salon 
If you want the buzz of a salon environment, you can still run your business to your availability by renting a beauty therapist chair, or a room in a salon. This way, you will have the space when you need it and can either leave the chair or room vacant while you are away, or free for another beauty therapist to use. 
Should you be fully available to work throughout the day, you can also opt for full-time beauty therapist jobs where you will have more security in your earnings.  
Never Stop Learning 
Beauty therapists offer more than just a facial, if you're not certain who is a beauty therapist in the industry, they are anyone trained to a professional level to provide face and body care treatments.  
These can be: 
Eyelash and eyebrow treatments 
Facials and skincare 
Hair styling 
Hair removal 
Make-up 
Massages, and more 
You can choose to specialise and provide just one of these, or you can build up your offering over time and provide a whole host of beauty therapy treatments. By doing so, you can make your beauty therapy business a one-stop-shop for everything your clients need! 
How to Become a Beauty Therapist 
To work as a professional beauty therapist, you need to know everything about the treatments you provide. This isn't just how to apply make-up or perform a massage, it's every way the body and skin can react to the treatment itself and the products involved.  
As such, you must have beauty therapist qualifications at least at Level 2, if not Level 3 to practice. This ensures you know what you're doing, how to keep your clients safe and how best to help them have a wonderful experience under your care. 
There are many ways you can study beauty therapy courses, and one of these is choosing to study online. By completing beauty therapy courses online, you can get the skills you need for this career when and where it suits you. So, if you're looking after your children, or trying to requalify while still working in your current job, nothing needs to stop you from becoming a beauty therapist.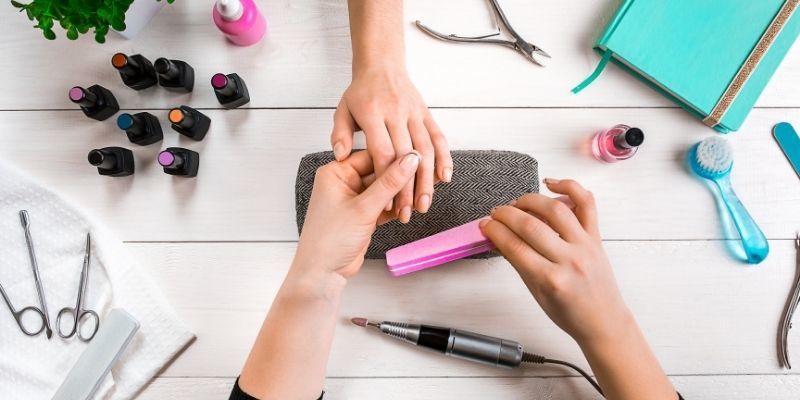 learndirect offer many online beauty therapy courses, some of which include: 
Beauty Make-Up Professional 
Beauty Salon Management 
Beauty Therapy Level 3 – Principles 
Nail Technician Professional – Complete 
Massage for Special Educational Needs 
Remedial Massage 
Shiatsu 
Find these and many more on our beauty therapy courses page. 
Get Started  
So, if you're ready for a fun, fulfilling and convenient career, you can get the skills you need to move into this profession online. 
learndirect is the leading UK online learning provider, with courses that help thousands of students achieve their learning and career goals each year.  
Don't spend your time traipsing to and from class trying to juggle your education with life's commitments. Instead, log on and learn when you're available. Once enrolled, your online course materials are all readily available. So, you can work through them at your pace and finish the course when you're ready.  
This flexibility is what enables our learners to finish their course in much less time than the specified course duration. If you can blitz through it in a matter of months, no one is stopping you from getting qualified quickly! 
Find out more by chatting with our Course Executives today, they will run through the beauty therapy courses we offer and help you find the one that is right for you.   
Call them now on 01202 006 464 or contact them online.