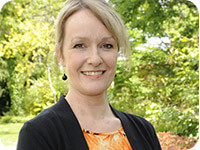 Unemployed single mum Michelle came to learndirect at dip in Batley to gain a maths qualification.
This would improve her confidence, allow her to help her children with their homework and put her on the right path towards achieving her dream job as a teaching assistant.
After gaining her qualifications alongside a part-time college course, her dream came true. She's now working at a local school where she uses all the different maths techniques she learnt at learndirect.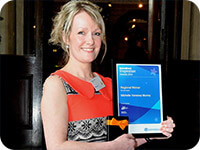 She now aims to become a higher level teaching assistant and eventually a fully qualified teacher in the future.
Michelle won a national learndirect Inspiration Award in 2014.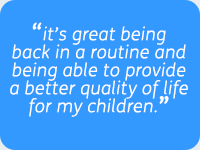 Michelle said, "It's really difficult being out of work but it's great being back in a routine and being able to provide a better quality of life for my children.
"I'd really like to thank the team at dip learndirect centre for all their support."