25% OFF
Save £146.00 - Don't miss out!
Wild Animal Behaviour Diploma
Get in touch with us and we'll call you back
Get in touch with us and we'll call you back
OUR PASS RATE
Animal Care & Veterinary Science
(National Average 74.9%)

86.8
%
SALE

Savings End Midnight Tuesday 12th December

SALE

Savings End Midnight Tuesday 12th December
Wild Animal Behaviour Diploma
Key Points
Learn wild animals and their behaviours
Understand breeding processes and migration
Gain knowledge on animal signals and behaviours
100% online learning
Expert tutor support to guide your learning
Complete your course within a couple of months
About your Course
The Wild Animal Behaviour Diploma is a fascinating course developing your knowledge of behaviours exhibited by animals in their natural habitat. From analysing their courting rituals to exploring their migration patterns and learning their communication methods.
Throughout the course, you'll gain an understanding of the genetics of a broad range of animals. Understanding how this influences their behaviours and impacts their actions.
You'll also cover how humans domesticated wild animals to become companion animals, enabling animals to work alongside humans whilst forming lifelong bonds.
Upon completion of this course you'll have expanded your knowledge of wild animal behaviour. This qualification can help further your endeavours of working in animal conservation and welfare.
Getting Started
Enrolling on an online course gives you the flexibility to progress with your learning at a pace that suits you. Allowing you to advance your knowledge of Wild Animal Behaviour no matter what your schedule is like. So, you're able to develop the knowledge needed to actively pursue an animal care related career.
learndirect the UK's leading distance learning providers. Our online courses allow you to learn from anywhere, at any time. Simply log in and begin learning whenever the time is right.
If you have any questions or require support, you will have full access to our student support and tutor teams. There are also flexible payment methods available and you can start the minute you enrol.
You're able to realise your ambitions with minimal impact on your current schedule. Whether you study during your lunch break, on the weekends or after the school-run, it's completely up to you.
Modules
The qualification will include all elements involved in the units. However, assignments are designed so you're able to complete multiple tasks together where possible. Therefore, you'll see a different number of assignments in your personal portfolio; you will still cover all units and complete the whole qualification.
Unit 1: Learning Process and the Development of Behaviour
Understand how the process of learning in animals has evolved
Analyse key factors which contribute to behavioural development
Learn about genetics and the influence on behaviour
Unit 2: Seasonal Breeding, Migratory Behaviour and Mating
Learn about theories of reproduction
Identify courtship patterns
Examine migration behaviour across various species
Unit 3: Animal Aggression, Communication and Social Behaviour
Understand the domestication of animals
Identify forms of animal aggression
Explore animal communication
Entry Requirements
The minimum age for access to this qualification is 16 years of age.
No previous experience or qualifications are needed for this course. The learner should possess a keen interest in wild animal behaviour and welfare.
You'll also need to have a stable internet connection and laptop you're able to progress through the course. The estimated Study time for this course is 30 hours.
All course fees, inclusive of all payment plans including our Premium Credit Limited option, must be settled before certification can be ordered.
*You will have access to the course for 24 months.

Assessment
When studying your Wild Animal Behaviour Diploma you'll be assessed internally by our qualified experts.
Once you have successfully completed all your assessments you will receive your certificate of completion alongside your qualification.
Qualifications
On successful completion of your course you will receive the learndirect Certificate of Completion of Training in Wild Animal Behaviour Diploma.
Your course certificate will also state the number of CPD points/hours the course is eligible for.
View a sample of the certificate (opens in new window)
learndirect is one of the largest integrated providers of courses and qualifications, training, and employment services in the UK
Each year around 6,000 businesses equip their staff for success with learndirect
learndirect have helped more than 75,000 businesses equip their employees with the skills needed to improve productivity.
Almost 700,000 maths and English test passes have been achieved with learndirect.
300,000 people fulfilled their career ambitions last year with learndirect.
Over 250,000 apprentices have achieved with learndirect.
Gaining the Wild Animal Behaviour Diploma can give you the fundamental knowledge to build on with further study. Helping you realise your ambition of working with wild animals in conservation or zookeeping. Working in conservation means you can expect to earn a salary of between £26,000 – £30,000.
OUR PASS RATE
Animal Care & Veterinary Science

86.8
%
(National Average 74.9%)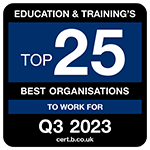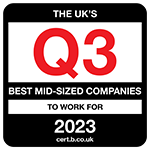 Sign up to our Newsletter