Working with animals can be an incredibly fulfilling, joyful and rewarding experience. Not only can you work closely with adorable and fascinating breeds, but you can also speak on their behalf. Helping people to better understand their needs and advocating for fair and appropriate treatment. Enabling them to live safely and comfortably alongside humans.
It's no surprise that animal-related careers are a popular choice. Many people are extremely fond of and enjoy being around both domestic and wild animals.
There is plenty of need for human involvement too. Without our help, their health would suffer greatly. Not to mention more species would become extinct.
If you're considering a job working with animals, there are other professions to explore outside of veterinary work. You'll need university study for some but others can be accessed through short courses.
Meaning no matter how much time you have to invest beforehand, you can retrain for an animal-related career.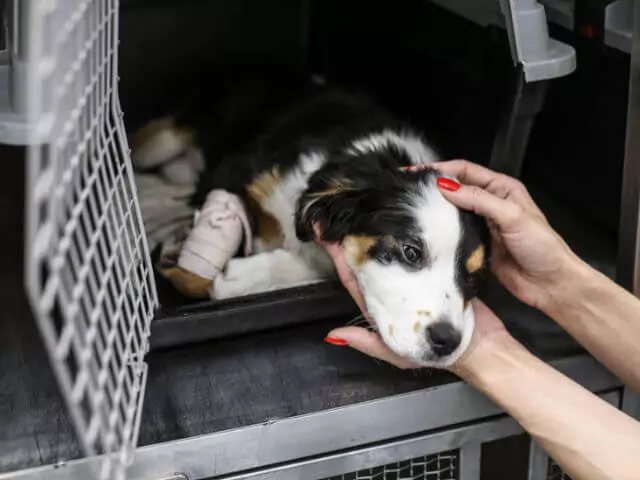 Animal Welfare Officer
An Animal Welfare Officer enforces the law and educates people on ways to prevent animal cruelty. Often on the back of complaints, they receive they follow up to ensure no mistreatment is taking place.
They inspect both commercial and residential properties, removing and re-homing any at-risk animals that are recovered. Preparing any cases for court hearings and finding appropriate care and treatment for neglected animals.   
They generally work alongside councils and licensing animal activity businesses. To ensure that businesses that sell and care for animals have appropriate licensing and meet care standards. Including kennels, catteries, animal daycare centres, home boarding and breeding businesses.
To become an Animal Welfare Officer, you must hold an Ofqual accredited Level 3 certificate or equivalent. Which trains and assesses learners to inspect and licence animal activity businesses. Such as this Animal Welfare Officer Diploma.
You could work with your local council or use the qualification to train with the RSPCA as an inspector. And with experience move into specialist roles like an Equine Officer, Wildlife Officer or Rescue Coordinator.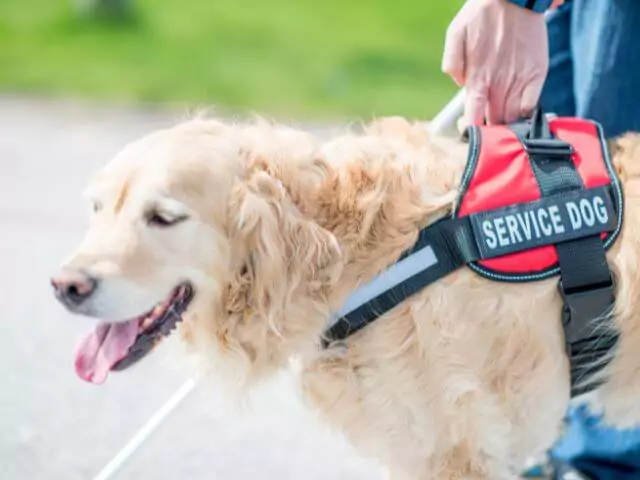 Assistance Dog Trainer
Currently, over 7,000 people in the UK use assistance dogs to complete practical tasks, receive emotional support and live independently. Therefore, training dogs to help people is incredibly important as they help people with disabilities, medical conditions, and hearing or sight loss.
Assistance Dog Trainers work with a variety of breeds, often puppies, to prepare them for their support role. As well as being assistance dog handlers, they give talks and demonstrations to help raise funds for assistance dogs. As well as training new trainers.
It's a job that requires patience, communication skills and physical fitness. You'll also need to be prepared to travel as Assistance Dog Trainers often travel to visit dogs and their owners.  
Each organisation has its own entry requirements, however, experience with dogs and relevant qualifications are always beneficial. It's extremely desirable to also have an understanding of the issues faced by people with disabilities. Which makes a course like this Assistance Dog Training Diploma ideal.
With experience in this role, you could progress to supervisor and management positions. You could also go it alone and set up your own business working with assistance dogs or general dog training.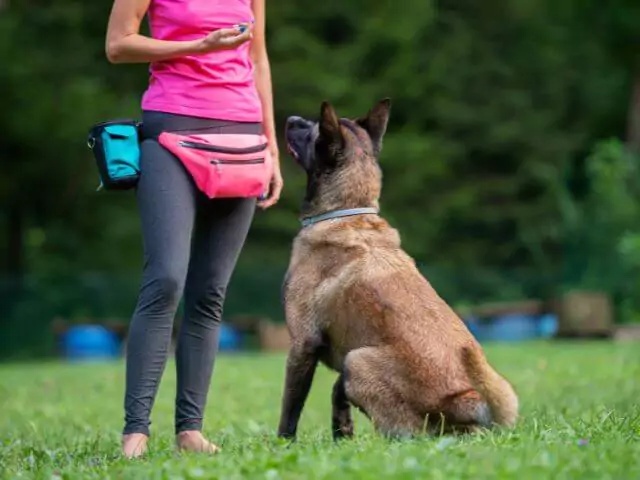 Dog Obedience Trainer
Another of the many careers with animals you could consider is a Dog Trainer. These skilled animal professionals work with people who have dogs, to help them better manage their behaviour. 
While they work with dogs, it's often the owners that need the training to effectively communicate commands with their pets. The Dog Trainer shows them training methods and techniques that get the dog to listen, obey and respond. All of which will help the owner to get them to perform the desired actions.
Trainers typically earn their living by teaching classes to multiple dog/owner groups or by providing private lessons. A class might be in basic obedience, but with work experience classes could help dogs complete more complicated tasks. Such as search and rescue, hunting, police work, livestock management, therapy, protection and detection.
These skilled people also help dogs with other issues like:
Biting
Fear
Aggressive behaviour
Hyperactivity
Separation anxiety
Barking to extremes
Destructive behaviour
There aren't any formal qualifications to become a Dog Obedience Trainer. However, there are dedicated courses you can take to help you understand dog behaviour. Such as this Dog Obedience Trainer online course.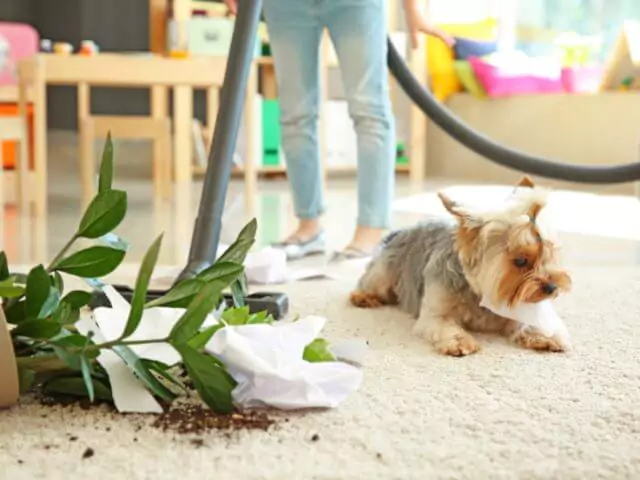 Animal Behaviourist
An Animal Behaviourist diagnoses and treats behavioural issues in animals. They work with animals with behaviour problems in various captive environments, but for the most part, they work with domestic pets.
These Animal Behaviourists are called Pet Behaviour Counsellors and are often passed on client details from Vets. Once a Vet determines the issues aren't illness related, they'll refer pet owners to these behaviour experts.
They can deal with more severe problems ranging from aggression and phobias to destructiveness or self-harm.
Duties can also include:
Keeping detailed patient records
Observing and handling animals to assess their responses
Determining the cause of behaviour problems and giving advice
Once the problem has been identified, they'll create a behaviour improvement plan and monitor progress in follow-up sessions.
These professionals are responsible for the health and safety of pets, owners, themselves and others. Their work is vital to assess risk levels, especially when dealing with aggressive animals.
Some Animal Behaviourists specialise in one or a few types of animals. Generally, they are self-employed though more employment opportunities are becoming available.
There is no set entry route into the profession. However, you will need a degree to register with the Certificated Clinical Animal Behaviourists (CCAB) and Association of Pet Behaviour Counsellors (APBC). This normally has to be in courses related to biological studies, animals or behavioural sciences. You'll also need practical, hands-on experience working with animals.
A great way to see whether this animal behaviour and training career is for you is by studying a short course. This Animal Psychology course teaches you how to observe and interpret animal behaviour. Giving you a greater insight into the animal's mind and an appreciation for the importance of understanding their behaviour.
Once finished, you could go further and study courses that would lead to a degree in animal psychology. Or put your skills towards other animal-related professions.

Get Qualified for Jobs with Animals
No matter which of the career paths with animals you want to follow, you can start your journey online. learndirect is a leading UK distance learning provider. With many online courses to help you reach your personal and professional goals.
From veterinary science to zoology, and animal care and welfare, we have an online course to suit. Study at home, online, without disrupting your lifestyle and get the skills you need to work with animals.
Click below to view the courses available in our veterinary science and animal care faculty today. Now's the time to stop thinking about careers working with animals and make them a reality!
You can also keep track of all animal awareness days and events with our FREE calendar! Download it here.