Preparing to Work in Home Based Childcare CACHE Award Level 3 (RQF)
Preparing to Work in Home Based Childcare CACHE Award Level 3 (RQF)
Overview
The childcare industry provides great opportunities for entrepreneurs to start up and run their own business. If you are passionate and love looking after children, then starting a home based childcare business could be a great choice for you. For that the Preparing to Work in Home Based Childcare CACHE Award (RQF) Level 3 course will offer you the insights you need for a rewarding, fun and financially lucrative childcare business.
The qualification has been developed in collaboration with the Professional Association for Childcare and Early Years (PACEY) and allows you to set up a home-based childcare setting as a registered childminder; this could also include roles such as a nanny, au pair or childminding assistant.
How does the course work?
Unit 1 provides learners with the knowledge required to work with children in a home based childcare setting, covering subject areas such as:
•
Legislation and regulation relating to home based childcare
•
Safeguarding and child protection
•
Health and safety in a home based environment
•
Promoting equality, diversity and inclusion
•
Day to day care routines for children
•
Children's learning and development
Unit 2 prepares learners to set up a home based childcare business, covering:
•
How to start a home based childcare setting
•
Leading and managing a home based childcare setting
•
Financial and taxation requirements
•
Create a childminding business plan
•
Registration requirements for home based child carers.
You can complete the course in as little as two weeks.
Modules
Unit One: Preparing to work as a home based child carer (H/506/4745)
On completion of this unit you will:
Understand current legislation and regulation in relation to home based childcare
Understand how to establish a safe and healthy home based childcare environment for children.
Understand how to support the safeguarding, protection and welfare of children.
Understand how to promote equality, diversity and inclusion.
Understand how day-to-day care routines promote children's well-being.
Understand how to work in partnership to support children's outcomes.
Understand children's learning and behaviour in relation to sequence, rate and stage of development.
Understand the value of play in promoting children's learning and development.
Understand the role of observation in promoting children's learning and development.
Unit Two: Preparing to set up a home based childcare business (K/506/4746)
On completion of this unit you will:
Understand how to lead and manage a home based childcare setting.
Understand how to comply with financial and taxation requirements when setting up a home based childcare setting.
Understand how to create a business plan.
Understand how to register with the appropriate regulatory body.
Requirements

The Preparing to Work in Home Based Childcare CACHE Award (RQF) Level 3 course is a knowledge-based qualification. As such no placement in a real work environment is required.
There are no prior requirements to enrol on this course. This childcare home study course is opened to people of all academic backgrounds and experience.
The approximate amount of time required to complete this course is 50 hours.
Assessment
Assessment for this course is through 2 question papers. These questions paper are sent to learners along with their course textbook and should be submitted to us in the post.
Qualifications
On successful completion of our CACHE Level 3 Award in Preparing to Work in Home Based Childcare (RQF) course you will receive a qualification listed on the RQF at level 3 (Qualification Reference Number: (601/3527/X). This course has also been assigned 6 credits.
CACHE is the UK's only specialist awarding organisation for the children and adult care sectors, with a portfolio of qualifications ranging from Entry to Level 5. Last year, over 150,000 learners registered with CACHE from over 1000 UK based Centres and overseas.
CACHE is an internationally recognised, specialist Awarding Organisation in the fields of Early Years, Care and Education, and Playwork. An Awarding Organisation is officially recognised and designated by the regulatory authorities to award qualifications in particular subject areas.
CACHE designs courses and qualifications in the care and education of children and young people. CACHE are the UK's only specialist Awarding Organisation to do this. CACHE's courses range from entry level to advanced qualifications for sector professionals.
CACHE continue to develop the most up to date and relevant qualifications for the new QCF and work closely with Sector Skills Councils to ensure the highest level of quality and a cutting-edge service to their customers, our learners, and the sector.
Anyone who is studying for or has completed a course endorsed by an Ofqual approved awarding body is eligible to join Qualifications Register. The Qualifications Register (QR) is an independent register that aims to serve both members of the public and those professionals who hold recognised qualifications.
QR's primary aim is to provide transparency to members of the public and employers. The QR is a searchable database that allows them to find a practitioner and view the relevant qualification and endorsements the practitioner holds. The member of the public is then able to make an informed decision in relation to the suitability of the practitioner. QR also tracks whether practitioners have insurance, again something that is useful for members of the public. QR can also help professionals gain insurance or find professional indemnity cover. Click here to find out more.
Members of the public can check an independent source with complete confidence that the practitioner has the qualification(s) they claim to have and that any additional CPD the practitioner has, is verified and quality assured to make sure that the CPD is being done on a regular basis. QR tracks a practitioners endorsed CPD (in unison with our CPD accreditation partner Lifetime Awarding) and other key signals to help members of the public and employers to come to a more informed decision about the professional they intend to use. This is an enormously valuable signal that's increasingly important as business becomes more deregulated and privatised.
For practitioners QR helps you market your skills, endorsements and feedback transparently to a wider audience. It also gives you access to a community to help make you more able to progress and succeed in your field of expertise.
You have the option to continue your education with an Early Years Educator CACHE qualification. Alternatively, if you are not ready to start your own business straight away, you can take up a career as a registered childminders, nanny, au pair, or any other child carers in home based settings.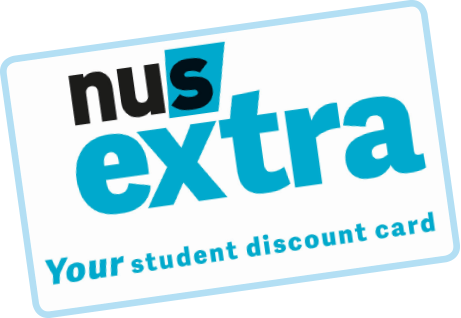 Get your NUS Extra card
All professional development students are eligible for the NUS Extra card, which gives you access to over 200 UK student discounts with brands like Co-op, Amazon and ASOS. Apply and find out more at http://cards.nusextra.co.uk/

Deko loans

Our 3 year 0% loans are provided by our partners Deko. Loan applications are processed over the phone with a member of our team and a decision can be provided within a matter of minutes.
All loans are subject to status & and Credit check Call now to speak to a member of the team 0800 101 901.