How to Set Up a Pet Photography Business
With 43% of homes in the UK having a pet, you wouldn't be wrong to say as a nation, we are pretty fond of animals. If you'd count yourself as one of these animal obsessives and would love to incorporate it into a career somehow, becoming a pet photographer could be the answer.
In this profession, your time is dedicated to taking stunning images of pets, which means you will be surrounded by adorable animals on a daily basis. When you're not behind the camera, you'll be editing the shots you have captured to get the best result possible for your clients.
While opportunities exist within established pet photography firms, the majority of pet photographers will set up their own businesses. Spending on pets is currently at an all-time high, so there's definitely a market to tap into.
Though to be a success, you need to know how to set up a pet photography business and attract customers. To help, we've detailed the steps you need to take to do this below.
First, Learn Pet Photography
Before you do anything else, you need to learn how to work the camera, and your clients to get a money worthy shot. If you have little photography experience, the best way you can do this is through a course dedicated to training you in pet photography.
learndirect's online Pet Photography Level 3 Award (RQF) is an ideal option that gives equal focus to learning how to use a digital camera, and how to get the most out of your animal models.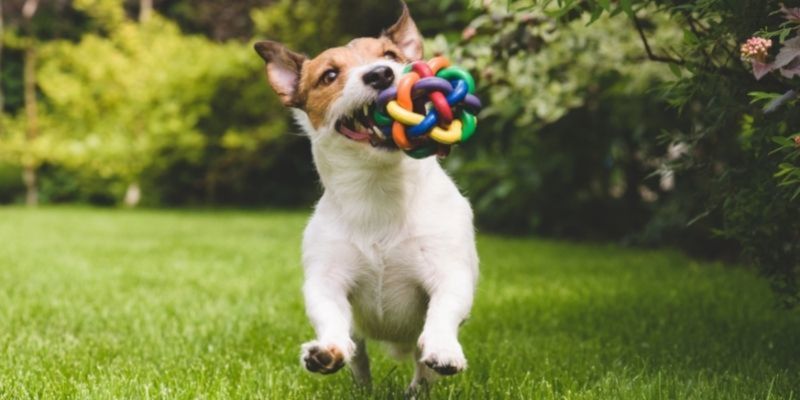 Throughout the course, you will cover:
Digital Photography
Know the components of a digital camera
Understand how the basic controls and parameters work
Be able to apply photographic techniques
Understand image composition
Understand camera usage in animal photography
Pet Photography
Be familiar with pet photographing techniques
Know how to create professional lighting settings both inside and outside the studio
Understand the basics of photo editing and postproduction
Be familiar with ethics when working with animals
Be able to produce a pet photography portfolio
Upon completion of the course, you will have the skills and knowledge to get started with your own pet photography business.
Build Your Pet Photography Portfolio
When you meet with prospective clients, before they employ your services, they will want to see evidence of your previous work. This makes building pet photography portfolios a very important step in the process of setting up your own business.
Not only will this help show what you're capable of, it also helps clients see if you can deliver the results they are looking for. One great lesson in business is that not every customer is right for you. Each pet photographer has their own style, so it's ok if you're not suited to particular projects.
Having a pet photography portfolio helps establish this early on in the process. So you can draw in the people who want what you offer, rather than those who might not be happy with the way their images turn out.
Having a backlog of pet portraits also gives you the opportunity to show the world what you can do. You can enter your finest work into pet photography competitions to start building a following, and add the images to your website and social media profiles.
A great way to build your pet photography portfolio, further than what you create in your online course, is to offer your services discounted or free initially while you get the ball rolling.
Plan Your Provision
Before you can advertise your business, you need to know what that business will be. Will it be mobile, or will you have a fixed pet photography studio? If you have a fixed studio will this operate out of your home or an external location?
All of these decisions need to be made before you can start promoting your services. This is because besides knowing what you will say, it will help plan your finances.
In addition to this, you need to know in advance the services you plan to offer. If you're going to go into a niche area like underwater pet photography, for instance, this requires you to purchase specific pet photography equipment that can be submerged in water.
Set Your Prices
While we are on the topic of finances, you need to set the prices that you will charge for your services. Now, more goes into this than simply deciding what you would like to earn.
Not only do you need to do market research and see what the competition is asking for, you must factor in the other variables that can affect your prices. The way you operate, the services you provide, the equipment and pet photography props you need will all need to be assessed.
This way, you can see how much extra you need to charge to make a profit on your investment. A great way to do this is by doing a few practice shoots to get a better idea of the overheads and any hidden costs.
If you're going to be a mobile pet photographer, you need to factor in things like fuel. Whereas if you have your own studio, you will have to factor in the cost of food and drink for clients that will spend the day at your location.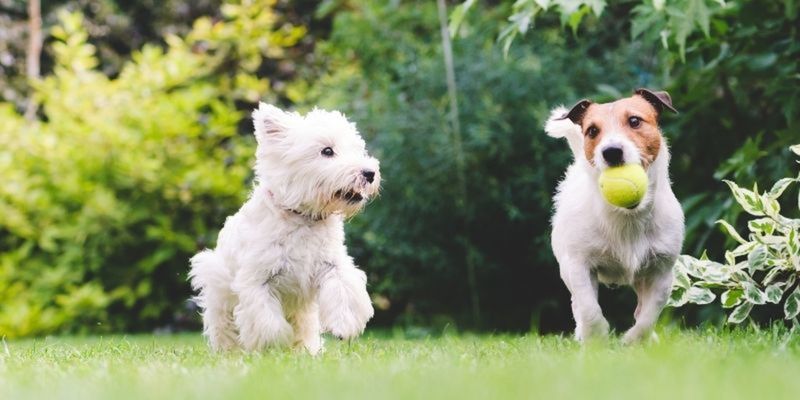 Promote Your Services
Once you have your business plan, pricing and portfolio of work in place, you're ready to start promoting your pet photography business. You can do this in a number of ways, and the sooner you make a start on them the sooner you will get a name for yourself in this space.
To get started, promote your pet photography business:
With a Website
There are many inexpensive templates that enable you to build a user and mobile-friendly website without much hassle. Make sure the information shown is clear and concise, and you have an area where people can view your work.
Key things to include are:
Where you operate
Your services
Service prices
Contact details
Insurances held
Details of your credentials
Once you have a website, create business listings on Google and yelp for free so your website and information appears in website search results.
Through Social Media
With the number of people using social media platforms, it's a great way to get your business out there and build a following. People love pages dedicated to pets, so by showing your work on these platforms you will no doubt start catching people's eyes.
Via Leaflet Drops
Even if you're planning to go mobile, having clients in the local area is ideal as it will reduce the amount you need to travel. An excellent way to raise awareness in your local area is by dropping leaflets through people's doors and putting them, where allowed, in related local businesses.
By Reaching Out to Other Pet Photographers
A tactic you may not think of when trying to spread the word about your new business venture is reaching out to your competitors. Other pet photographers in the area will have times where they are unwell, on holiday or need to refuse work because they are at capacity. By letting them know you're available should they need a hand, they can push work your way when they are unavailable.
At Events
There are events across the UK that are purely dedicated to celebrating pets and animals in some way, shape or form. By attending events like these to network and advertise, you will no doubt get noticed by a number of people who have pets themselves.
Consider Employment Instead
If setting up your own pet photography business seems like too much when you're just learning the ropes, you can find your feet by working for someone else initially.
Getting a paid position in an already established firm will allow you to get used to taking pet portraits. At the same time, you can learn from the business owner everything involved in organising clients, admin and anything else required to successfully run an independent business.
So, when you're ready, you are more prepared to go it alone.
Get Started with learndirect
If you like the thought of running your own pet photography business and being in charge of your career, learndirect can help you achieve your goal.
Our Pet Photography Level 3 Award (RQF) is a convenient, online course that allows you to study and get qualified on your terms. No matter what existing commitments you have, you can learn in your free time and qualify as a pet photographer from home.
It is also a nationally recognised qualification that proves the level of skill and knowledge you have gained to both clients and potential employers.
Discuss the course in more detail with our Course Executives today. They are ready to answer any question you have and will help you get the ball rolling on your new career.
Call 01202 006 464 or contact them online to get started.
You can also keep track of all animal awareness days and events with our FREE calendar! Download it here.